How to choose vinyl floor lamination film
I: What is vinyl for Floor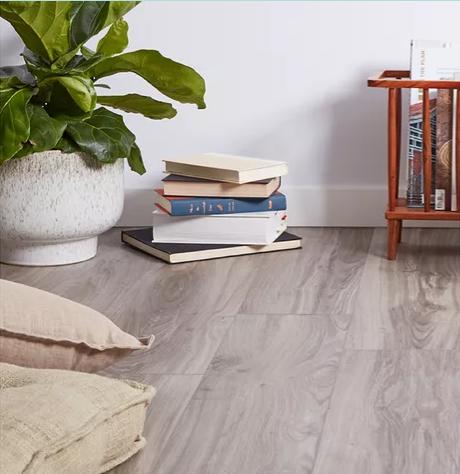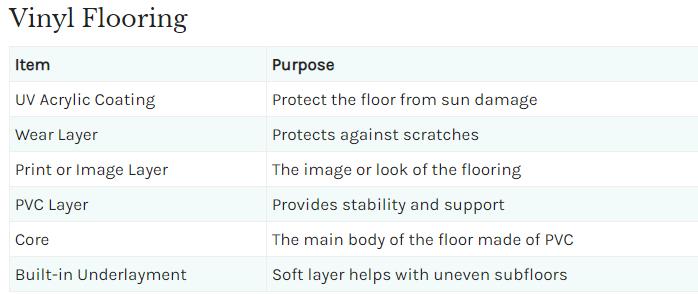 Vinyl flooring is a 100-percent synthetic material. In standard sheet vinyl and vinyl tiles, the base layer is usually fiberglass which is then coated in PVC vinyl and a plasticizer.The resulting sheet is printed and embossed with a surface print layer. Over this, multiple wear layers are applied, along with a layer of no-wax polyurethane.Not all plank vinyl flooring has built-in underlayment, though it's found on an increasing number of vinyl floors.
II: What is lamination film for Floor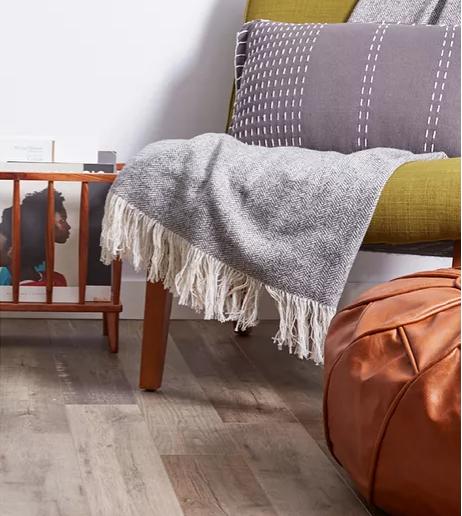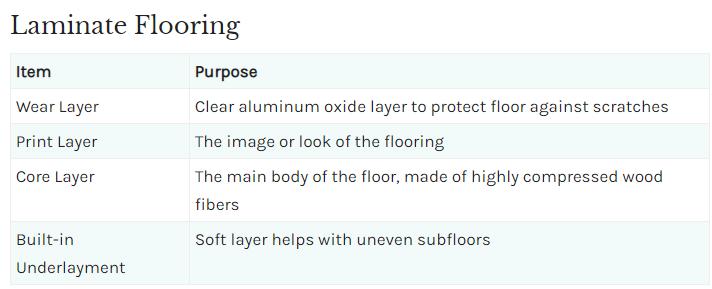 Laminate flooring is similar to luxury vinyl planks in its look and method of installation. The critical difference is that its core is made from wood byproducts bonded with resins. The top surface is a hard, transparent plastic wear layer that covers the printed design layer. The overall thickness for laminate flooring planks ranges from 6 mm to 12 mm.As with plank vinyl, built-in underlayment is an option. But it's an option that's found on more laminate floors than ever as do-it-yourselfers decide they want to eliminate the step of rolling out separate underlayment.
III: Vinyl Flooring and lamination film flooring different appearance:
a: Laminate flooring allows for deep, realistic three-dimensional embossing on its surfaces, with accurate images of the material being portrayed—wood, ceramic, or stone.
b:Vinyl Flooring: Many types of vinyl flooring can look realistic, especially luxury vinyl plank flooring. Thicker solid core vinyl flooring will look more like wood since deeper embossing is possible.
c: Best for Appearance: Laminate Flooring
While laminate flooring and luxury vinyl flooring are generally comparable in appearance, laminate flooring generally will more closely mimic hand-scraped hardwood, stone, ceramics, and other materials.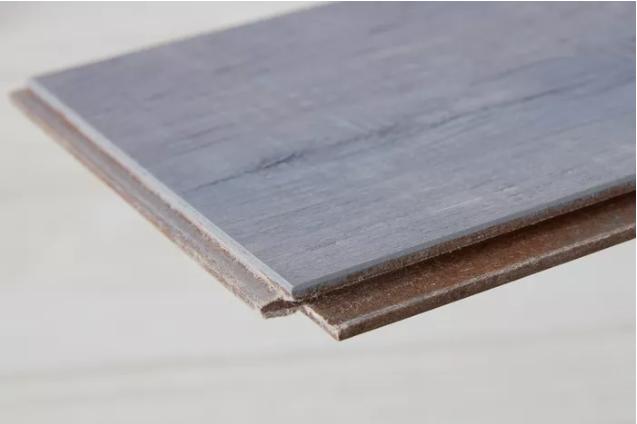 IV: Vinyl flooring and lamination film flooring water and heat resistance difference
a: Laminated Flooring
Virtually all laminate flooring uses a fiberboard core. Because this core is a wood product, it will soften and swell if it is exposed to water. The fiberboard core will not resume its original dimensions after it has dried. Additionally, the wear and design layers sometimes peel away after the core has become waterlogged. Severely water-damaged laminate flooring usually needs to be replaced; it cannot be fixed.
Properly installed laminate flooring, with tight seams and good baseboards or moldings, can tolerate pooled water, but only a short period of time. For family bathrooms or other areas where standing water is likely, laminate flooring is a poor choice. If you can reasonably dedicate yourself to cleaning up occasional spills and puddles immediately, then laminate flooring may be used in areas of low moisture.
b: Vinyl Flooring
Older forms of vinyl flooring may have a fabric or felt backing that is not waterproof. But newer iterations of vinyl flooring are made of 100-percent polymer materials. Luxury vinyl flooring can be fully immersed in water for long periods, dried out, then reused, completely unaffected.
c: Best for Water and Heat Resistance: Vinyl Flooring
All types of vinyl flooring are not just water-resistant but are waterproof. Sheet vinyl, vinyl tile, and luxury vinyl flooring are usually made with materials that are 100-percent waterproof. In full bathrooms and damp locations such as basements, vinyl flooring materials excel over laminate materials. Sheet vinyl that comes in 12-foot wide rolls often requires no seaming, making it an excellent choice for a truly waterproof floor, and luxury vinyl flooring is a particularly good choice for basement remodels.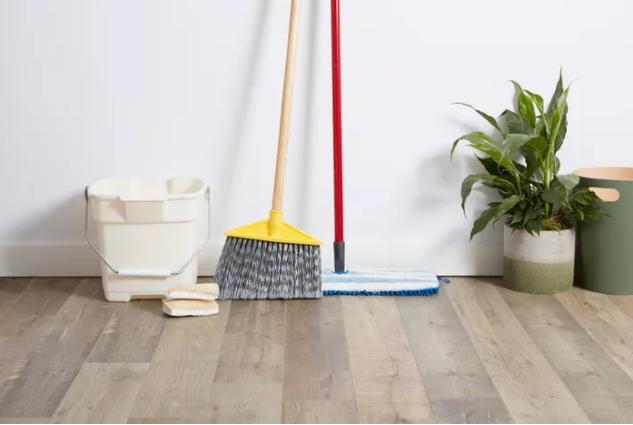 V: Vinyl flooring and Lamination film flooring Care and Cleaning difference
a: Laminate Flooring
Laminate flooring is best cleaned first with dry methods, such as with a dry mop or broom. If you need to wet-clean laminate flooring, you should use only a damp mop that feels almost dry to the touch.
b: Vinyl Flooring
Vinyl flooring's strongest feature is that it is so easy to care for and clean. Vinyl flooring in good condition can be wet-mopped and, if necessary, it can be vigorously scrubbed with safe cleaning products.
c: Best for Care and Cleaning: Vinyl Flooring
While both laminate flooring and vinyl flooring are easy to keep clean, only vinyl flooring allows the entire span of cleaning methods, from sweeping with a dry broom to wet mopping.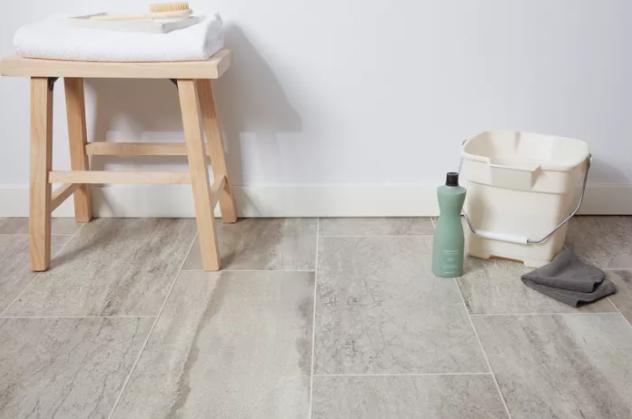 VI: Durability and Maintenance
a: Laminate Flooring
Laminate flooring is durable and low-maintenance. However, laminate flooring's many layers may eventually delaminate over time or if it is exposed to water for too long. Once the laminate's top wear layer is scratched, it cannot be repaired.
Once delamination starts to happen, the top layers begin to peel up and allow water to enter the lower layers.
b: Vinyl Flooring
Some vinyl flooring may delaminate. Thin plank vinyl flooring stands up better water than more expensive, thicker vinyl flooring with a built-in underlayment. With the thin flooring, it cannot delaminate because it has no layers: it's a single cohesive layer of polyvinyl chloride (PVC). Thicker, more expensive plank vinyl flooring's soft underlayment is the weak link in its layering system.
Also, self-stick vinyl flooring tiles can loosen over time. On the whole, though, vinyl flooring is a tough flooring material that will stand up to high traffic demands.
c: Best for Durability and Maintenance: Vinyl Flooring
Vinyl flooring is a supremely durable, low-maintenance flooring, thus the industry term resilient flooring. Vinyl flooring is even used in commercial applications, where durability and maintenance are most important.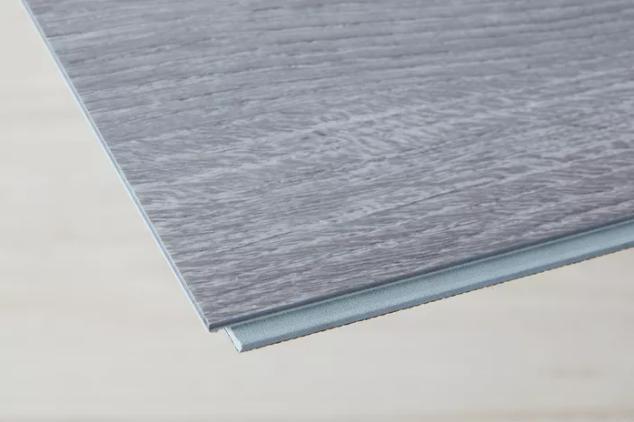 VII: How to choose vinyl flooring and lamination film flooring
When you want a durable, economical, attractive floor covering for your home that you can install by yourself, two floors usually rise to the top: vinyl flooring and laminate flooring. They are equally easy to install. They cost about the same. They're both attractive. From a distance and at first glance, they look about the same.
while vinyl and laminate overlap in many aspects as above, the crucial differences just might influence which type of flooring to buy and where to install it. Pls compare and decide above their difference and also read following their different application areas, then you can make decision.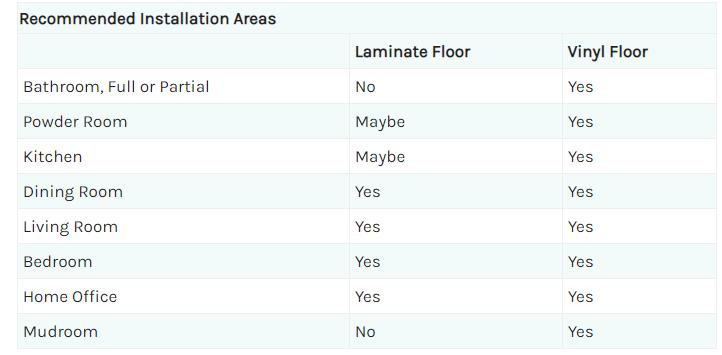 VIII: About Derflex
DERFLEX is one of the oldest professional Vinyl flooring and Lamination film flooring manufacturer in China for more than 20 years. We have strict quality system and we focus on manufacturing and exploring pvc clear films for different marine and usual application.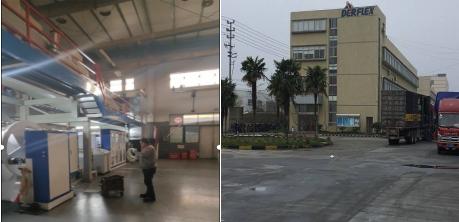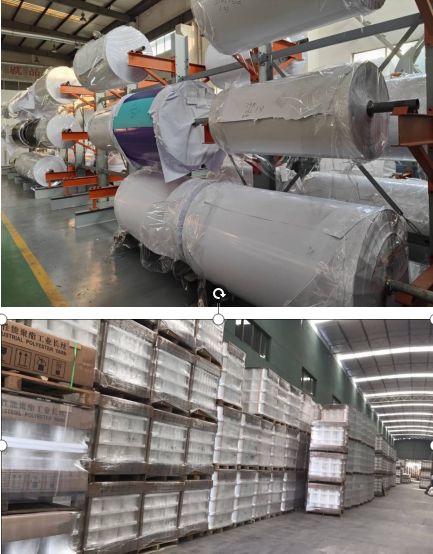 For more information, welcome to reach us at Ann Li( What"s APP&Wechat:+86-187-0192-0943 E-mail: ann@derflex.com