How to produce a camo tarp cover?
Induction for the camo tarp cover
Camouflage Tarpaulin is mainly used as an awning for trucks, vegetable greenhouses and booths. It is waterproof, sunproof and has good resistance to wear, tear and scratch.Camouflage Tarp – Exceptionally Strong, Lightweight and Reliable Camo Tarps with Ultrasonic Welded Eyelets. 100 % Waterproof for Life and 3 Year UV Guarantee.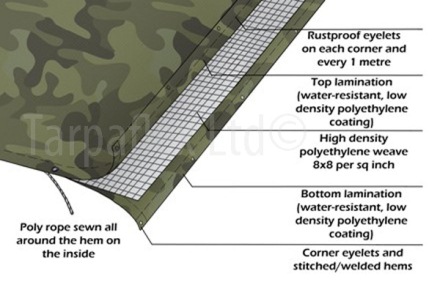 II Types for Camouflage Tarpaulin
The most common materials for camouflage tarpaulins are PVC and PE, Let me introduce them one by one.
1 PE material camouflage tarpaulin
Our camouflage tarpaulin maximum width can reach 2.44m,if by heat-seal method, the maximum width can be up to 30 meters.
You can paint on both sides, of course, only on the one side coating is ok, you can choose what you want.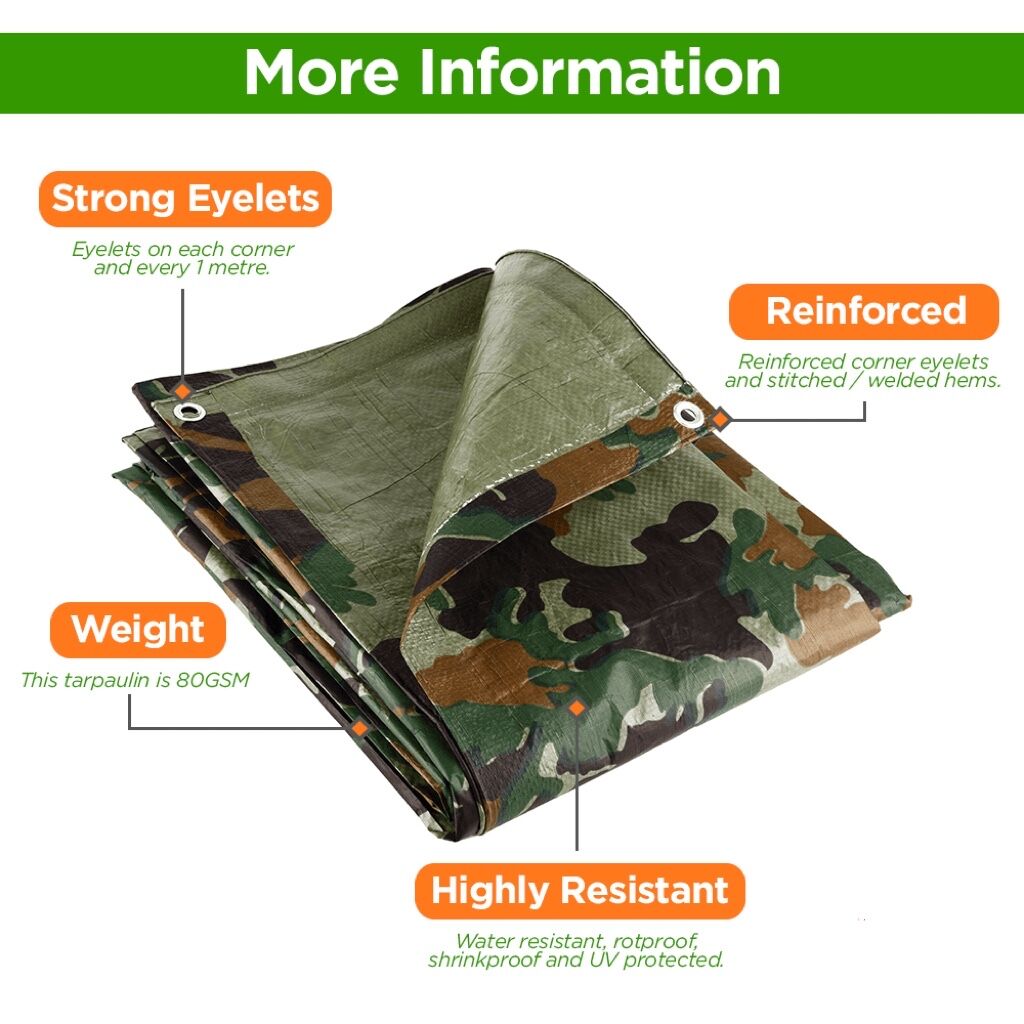 2 PVC material camouflage tarpaulin
Camouflage PVC tarpaulin is Waterproof, mildewproof, cold resistance, aging resistance, folding resistance and other properties, strong breaking resistance, tearing elongation, tearing strength are much better than similar products, used in construction, trucks, factories and mining enterprises, seaports and docks for long-term waterproof and sunscreen, etc.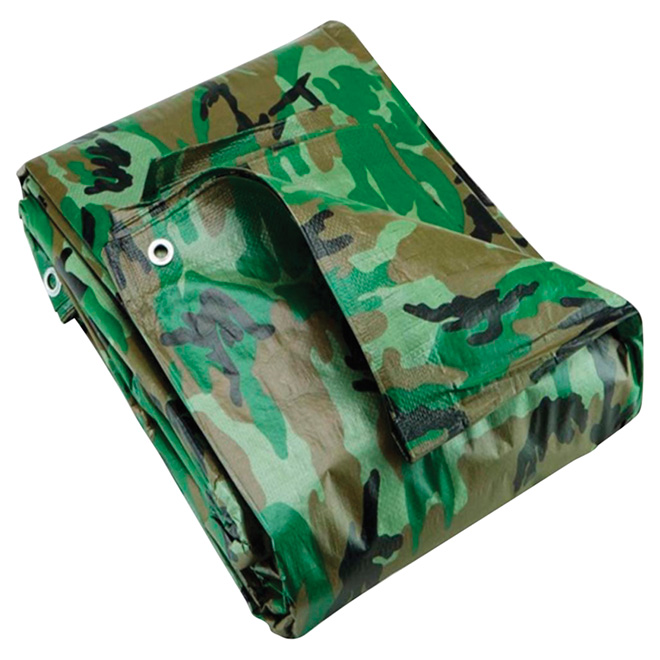 III How to choose the suitable material between PE and PVC?
A advantage for Camo tarpaulin
1. Provide customer full range of coving products, inlcuding PE/PVC Tarpalin, Shade Net and PP fabric. We own one of the largest PE Tarpaulin in China.
2. More than 10 years experience in Tarpaulin by corporationg with Korean Tarp companies for many years.
3. Quality assurance by cutting-edge technology and processing technology
4. Quick delivery-We are able to devlier any goods within 30 days.
5. Width 2M & 4M Coating Machine is available.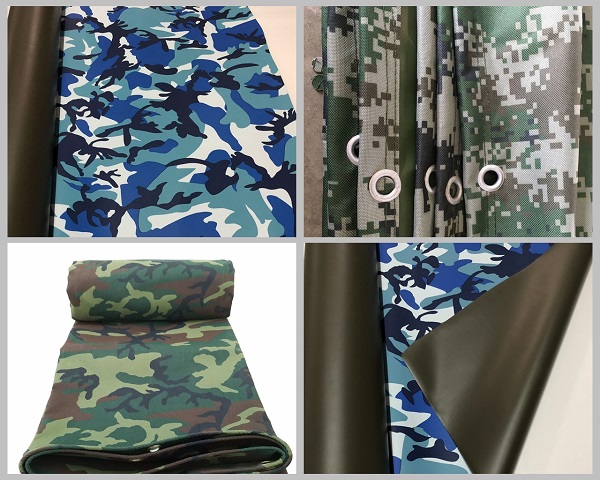 B Different applications for PVC and PE
PE material Mainly used in vehicles, shipyards, oil fields, earthquake shelters, industrial and mining, petroleum, construction, purse seine, vegetable shed, woven bag, grass cloth, furniture cover, insulation quilt, truck cover, quilt, etc.
PVC Camouflage PVC tarpaulin used in construction, trucks, factories and mining enterprises, seaports and docks for long-term waterproof and sunscreen, etc.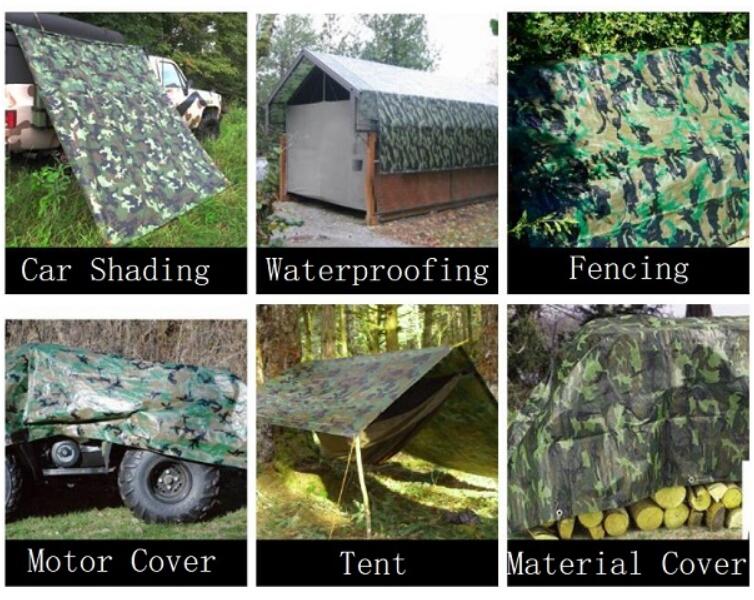 IV manufacturing process for Camo tarpaulin
1 pH shifts
As we know, molecules can change color considerably in the presence of acids and bases when the cloth is dipped into different polarity solvents. Because of this, a change in hue can occur owing to a change in polarity, but because of the reagents and solvents necessary to transport them, this method is exceedingly difficult to implement in applications.
2 Changes in the oxidation state
The color of the fabric changes as the oxidation state changes. When we look at the oxidation states of copper, such as 0, +1, and +2, we may see distinct colours. This approach is likewise quite effective, but it necessitates ion migration. In solvents, the response time can be quick, but this complicates the device. Gel-type devices are potentially a possibility, although physical robustness, oxygen stability, and response times pose significant problems. A gadget is created on this idea, like a polymer LED.
3 Bond forming/breaking
There are several systems available that go through reversible bond-breaking and bond-forming processes, resulting in color shifts. These processes are typically light initiated. For example, enol is colorless, but when the atoms are rearranged, the orange hue is observed for the cis form, but the red color is observed for the transform.
4 Mechanochromism
Certain chemicals exhibit color changes as a function of applied stress, because this mechanochromic system is built via surface modification of conducting polymers. It simply operates based on receptor sensing.
5 Effects of electric or magnetic fields
Some highly polarizable systems have been seen to change color in the presence of electric or magnetic fields. For example, if the solution is red, we can see the color change as we move the magnet closer to the solution, and the solution turns blue.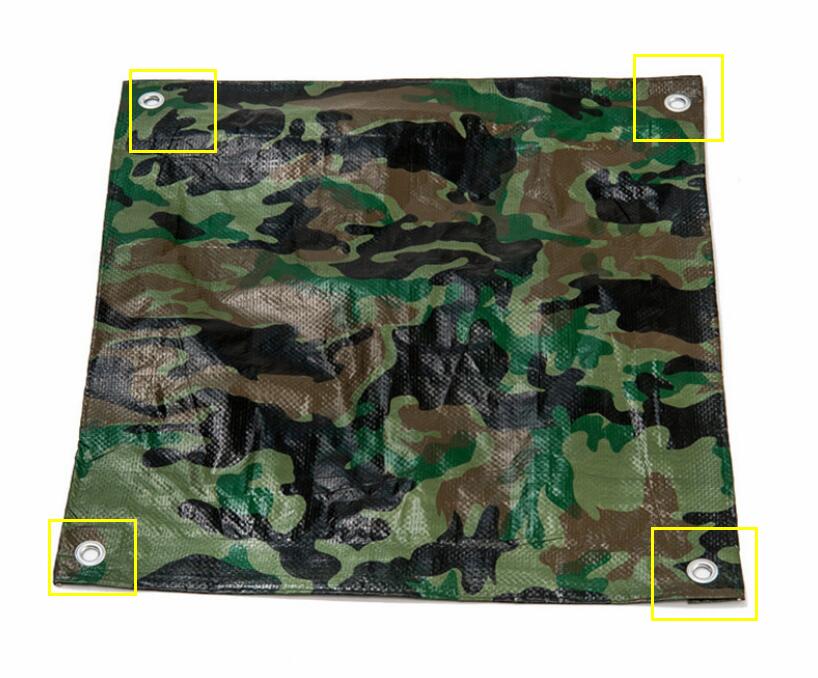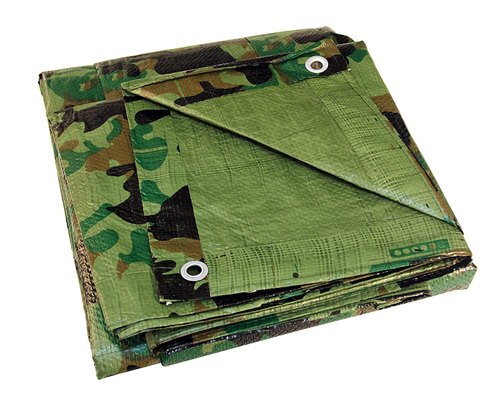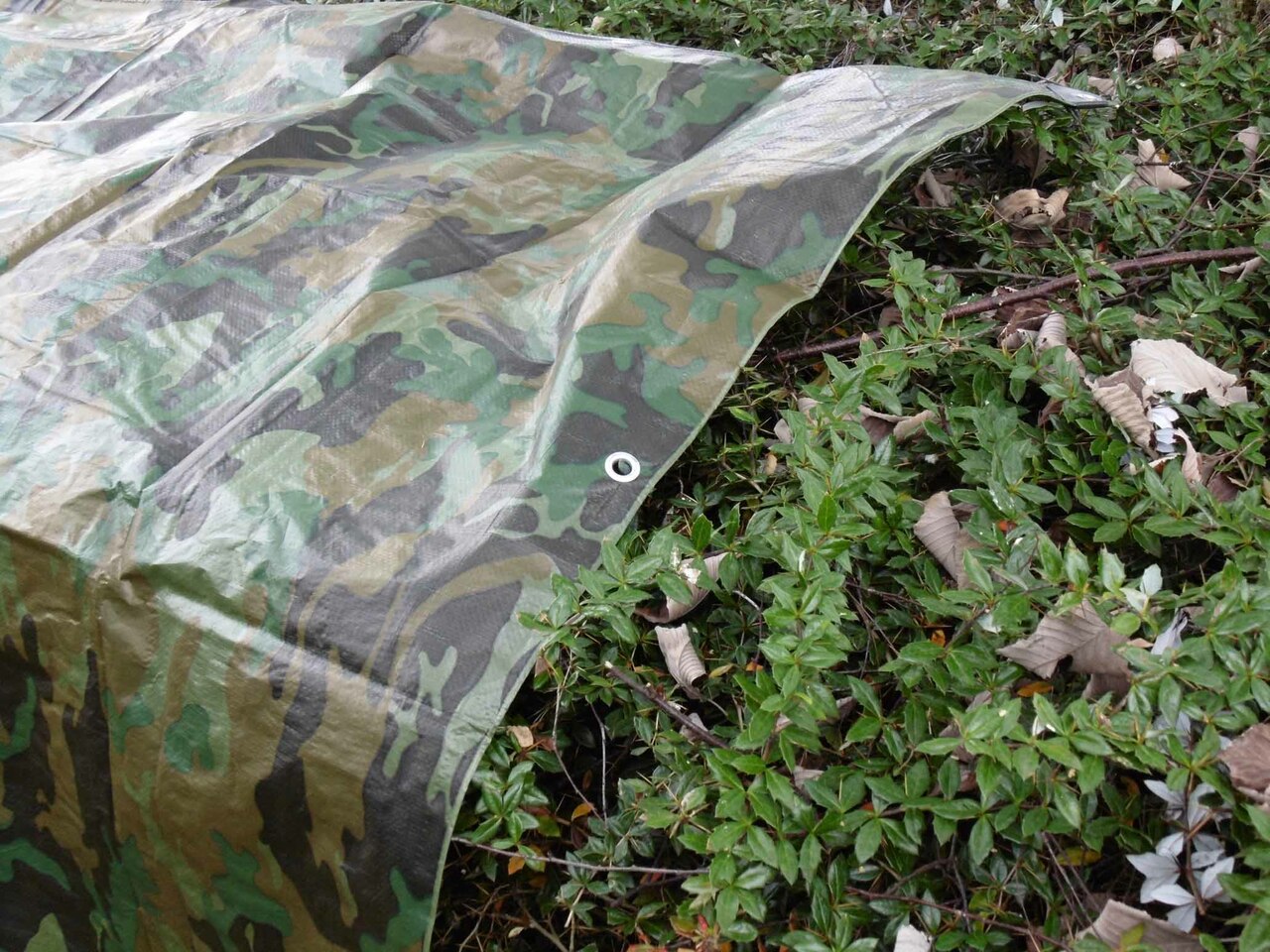 V Introduction for DERFLEX
DERFLEX is a professional manufacturer of . We have our own factory, which is located in Zhejiang province, China , with 7 production lines, the supply capacity is 300,000sqm/month. We can produce different kinds of wide format digital printing media. Such as coated Frontlit, backlit, laminated PVC tarpaulin, blockout,mesh,self-adhesive vinyl, one-way vision, perforate vinyl, wide format print cotton canvas, PVC coated tarpaulin, photo paper, reflective material, projection screen fabric.
Our main product is PVC tarpaulin and it is widely used as truck/trailer/container cover, tents, pallet cover,strip garden fence,
awnings, inflatable products, adumbral materials for building facility and house.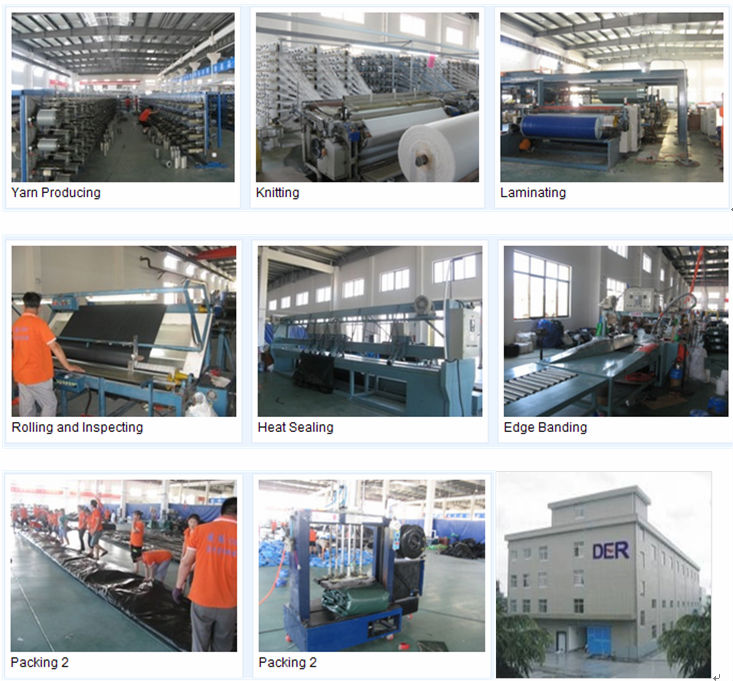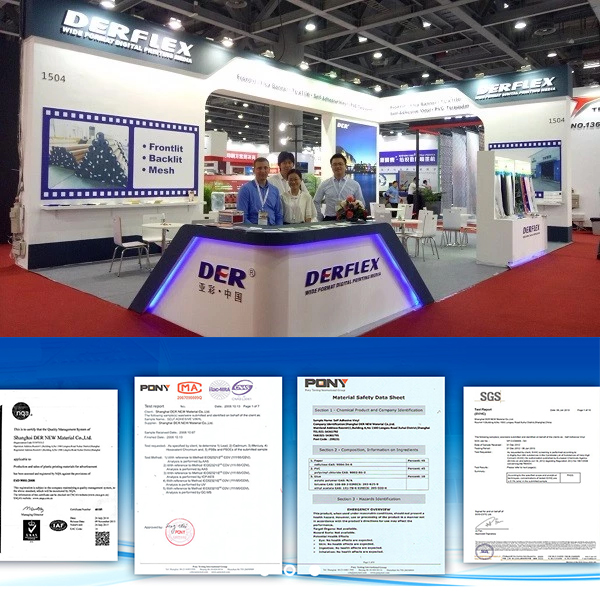 For further business communication, welcome to contact:
Tel: +8617316447897(whatsapp&wechat)
Email: ellaine@derflex.com