Pre-applied HDPE Waterproof Membrane
I. What is Pre-applied HDPE Waterproof Membrane?
DER pre-applied HDPE membrane is a multilayer compound waterproof material with excellent performance .It includes one layer of high density PE film , one layer pressure sensitive polymer adhesive and one insulation layer . It is widely used on flat concrete surface or compacted sandy layer as well as waterproof layer of vertical surface of temporary and adjacent structures to form continuous and permanent combination .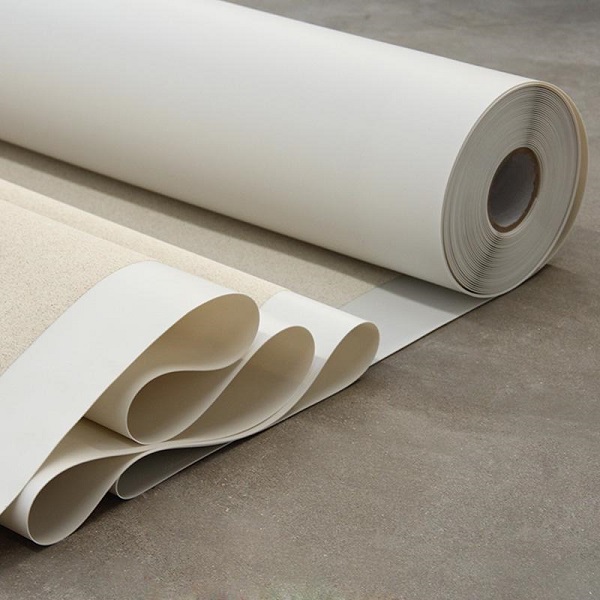 II. Product Features
1. When casting concrete, the concrete mortar and material are combined to form a special macro molecular polymer to make curing reaction adhering, so that coiled material structure is adhered together permanently. No water fleeing inside the structure, and increase the reliability of waterproof layer
2. It has strong self-healing ability and can repair slight construction injury.
3. High strength of elongation, strong breaking tensile strength and good anti-perforation performance .
4. .With strong chemical resistance to acid and alkali
5. Integration of self adhesion, waterproof and protection, so that can reduce construction links
6. Wet method construction, no need flat layer, low requirement for the base, not affected by weather and base moisture, it has obvious advantage of constructions in rainy season.
7. The floor board of the building should be constructed with a pre-applied anti-sticking method. This method no need protective layer.
8. one layer can reach level one waterproofing security requirements .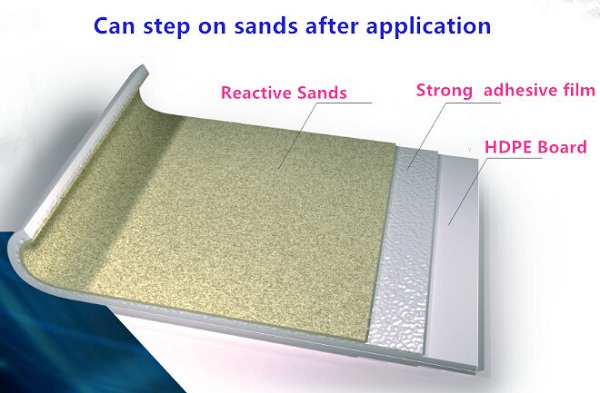 III.Technical Data Sheet
No.

Item

Technical Index

1

Tensile Properties

Tensile Strength/(N/50mm) ≥

600

Tensile Strength/Mpa ≥

16

Elongation rate of film breaking /% ≥

400

2

Nail tear resistance /N ≥

400

3

Puncture Resistance /N ≥

350

4

Shock performance (0.5kg.m)

no leakage

5

Static Load

20kg ,no leakage

6

Heat Resistance

80℃,no displacement , flowing and dropping in two hours

7

Foldability at low temperature

Main hdpe membrane No cracking at -35℃

8

Flexibility at low temperature

Adhesive layer No cracking at -25℃

9

Performance of anti-water breakthrough

0.8Mpa/35MM ,4hours , no water breakthrough

10

unpermeability performance (0.3Mpa.120min)

impermeable

11

Peeling strength with post -cast concrete (N/mm) ≥

1.0

12

Thermal Aging

(80℃,168h)

Tensile retention/ % ≥

90

Elongation rate retention /% ≥

80

Foldability at low temperature

Main hdpe membrane No cracking at -32℃

Flexibility at low temperature

Adhesive layer No cracking at -23℃

13

Thermal stability

Appearance

No wrinkles,sliding and flow .

Size change/% ≤

±1.5
IV.Main performance
1.React with concrete to form the super combined, fully prevent water infiltration;
2.Without the use of protective plate, can walk on it after pave;
3.Simple treatment can put pouring steel skeleton;
4.Excellent resistance to plant roots puncture;
5.Resistance to most of backfill and cut;
6.Resistance to base course displacement;
7.Can construct on the wet base;
8.Long service life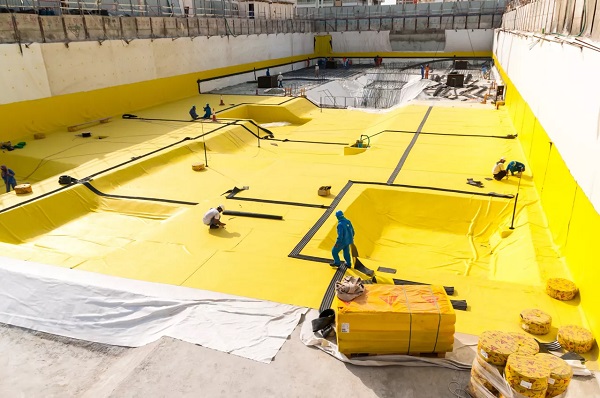 V. Application Scope
Basements, subways, tunnels, pools, ramps and other parts of the roof and flat roof waterproofing, especially for the special circumstances that require high waterproofing works; planted green roof; underground gas, methane and other gases leak-proof.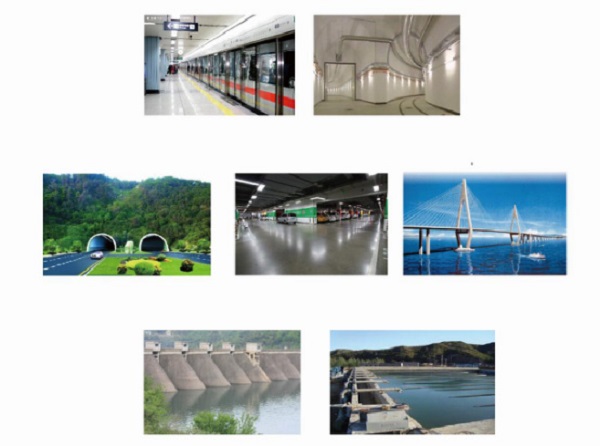 VI.Our Factory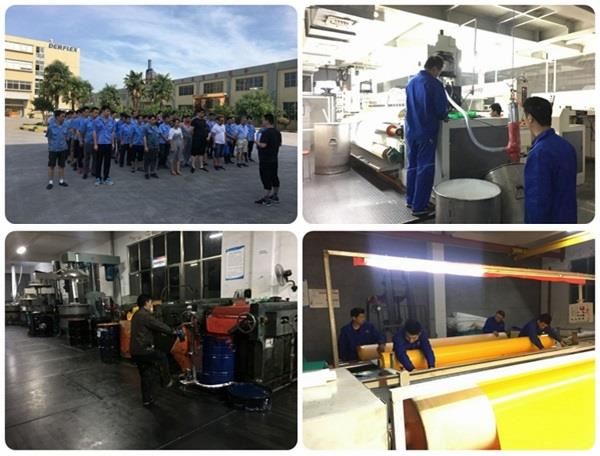 Derflex is one of the leading Pre-applied HDPE Waterproof Membrane manufacturers in China with a history of 20 years. For more information please contact me:
Email: serena@derflex.com
Tele: +86 130 1285 4064 (WhatsApp and WeChat)
Facebook ID: https://www.facebook.com/serenazhu0809/