What is advantage of 3D Spacer Fabric?
Ⅰ、What is Spacer Fabric ?
Spacer fabrics are created by connecting two independently knitted fabrics with spacer yarns so that the fabrics have a three-dimensional appearance.

In general, spacer fabrics are categorized by their knitted structure, which is either warp or weft knitted. In the production of warp-knitted spacer fabric, a double needle bar raschel machine is used .

Weft-knitted spacer fabrics are produced using a double-jersey circular machine that has a rotatable needle cylinder and needle dial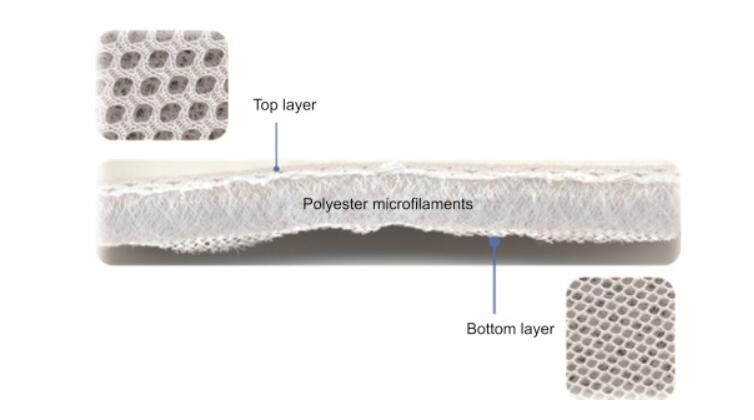 What is 3D Spacer Fabric ?
3D Spacer Fabric, which consists of two surface layers interlocked with pile yarns.

The pile yarns produce a strong connection between the two layers. The height of fabric is between 3mm to 300mm, which are made of fiberglass, PET, PP and PE yarns.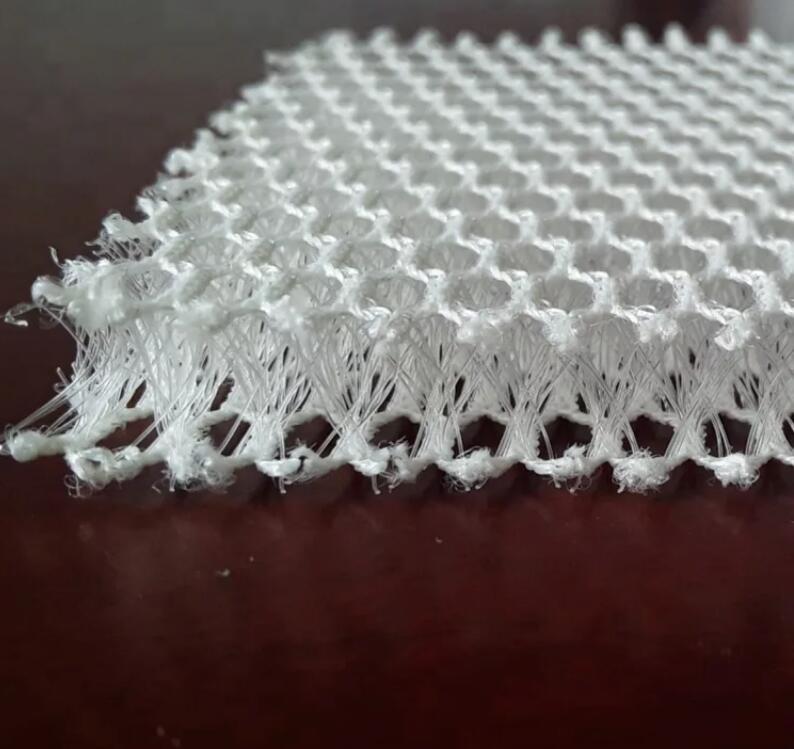 Ⅱ、Product Description of 3D Spacer Fabric

Product description:
1) Material:100% Polyester, polyester
2) Thickness:Medium Weight
3) Supply Type:Make-to-Order
4) Type:Mesh Fabric
5) Pattern:SOLIDS
6) Width:50/52"
7) Technics:knitted
8) Use:Bedding, Mattress, Garment, Home Textile, Sofa
9) Weight:1380-1480gsm
10) Design:new Germany technology
11) Color:Customized Color
12) MOQ:2000kg
13)Application:Household Textiles
14) Function:anti-bacterial, washable, ventilation
15) Packing:Woven Bag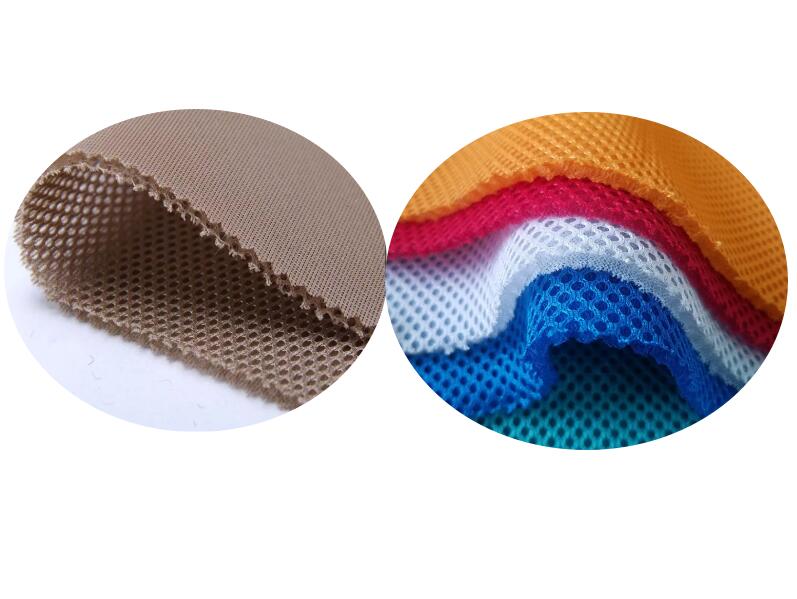 Ⅲ、Advantages of 3D spacer fabric

Feature of 3D spacer fabric :Waterproof, Anti-Static, Tear-Resistant, Shrink-Resistant, DIMENSIONAL, Double Faced, Metallic, Sustainable, Water Resistant, QUICK-DRY, Anti-Mildew, Anti-Bacteria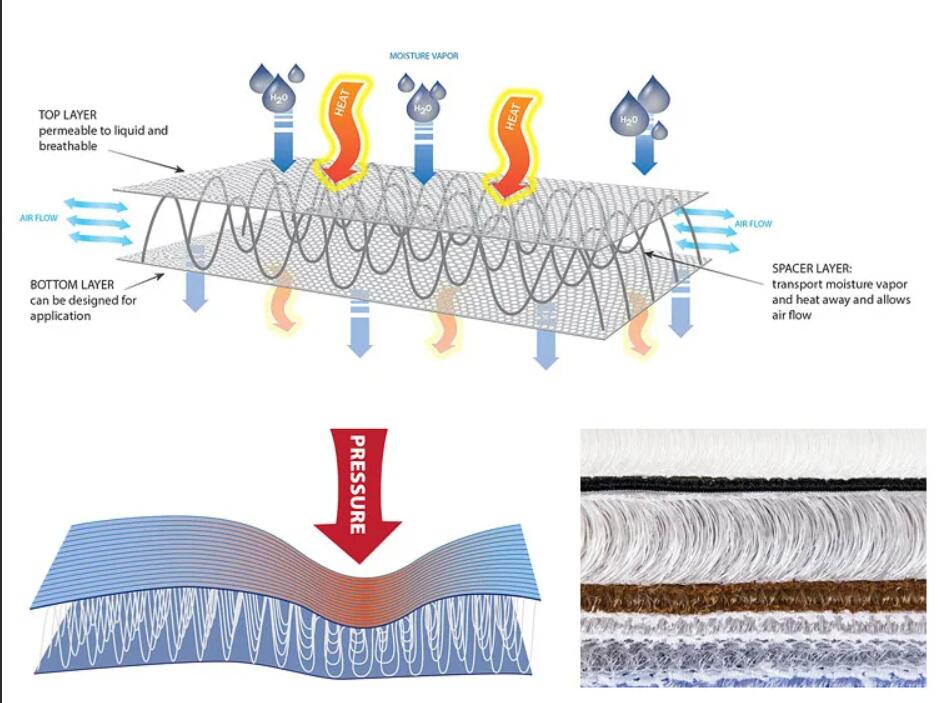 The major benefit of using spacer material is to replace polyurethane (PU), neoprene, and other types of foams that are laminated to textile fabrics for creating bulk, softness, flexibility, resilience, and so on.
These foams, however, have some serious drawbacks.
For instance, foams are generally flammable and are extremely uncomfortable because of their extremely small cavities.
Their thermophysiological properties are poor, their compression and resilience properties deteriorate with time, and their mouldability, delamination, maintenance of original thickness when moulded into complex 3-D shapes, and washing and drying properties are often poor and do not meet the standard required.
Relatively stiff monofilaments generally used as spacer material more or less overcome these drawbacks associated with laminated structures .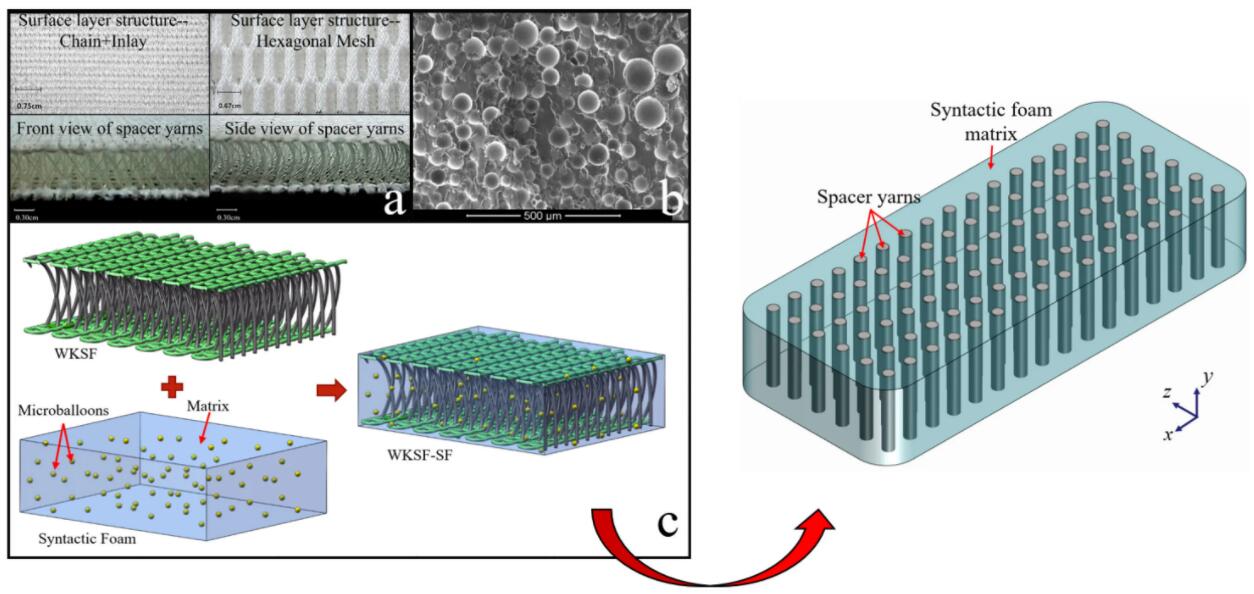 Ⅳ, Application of 3D spacer fabrics

The main product applications for warp-knitted spacer materials are automotive seat covers (solid or mesh structures on the front or back or both surfaces); automotive interiors (lining of doors, roofs, convertible covers, etc.);
1) Heating systems for car seats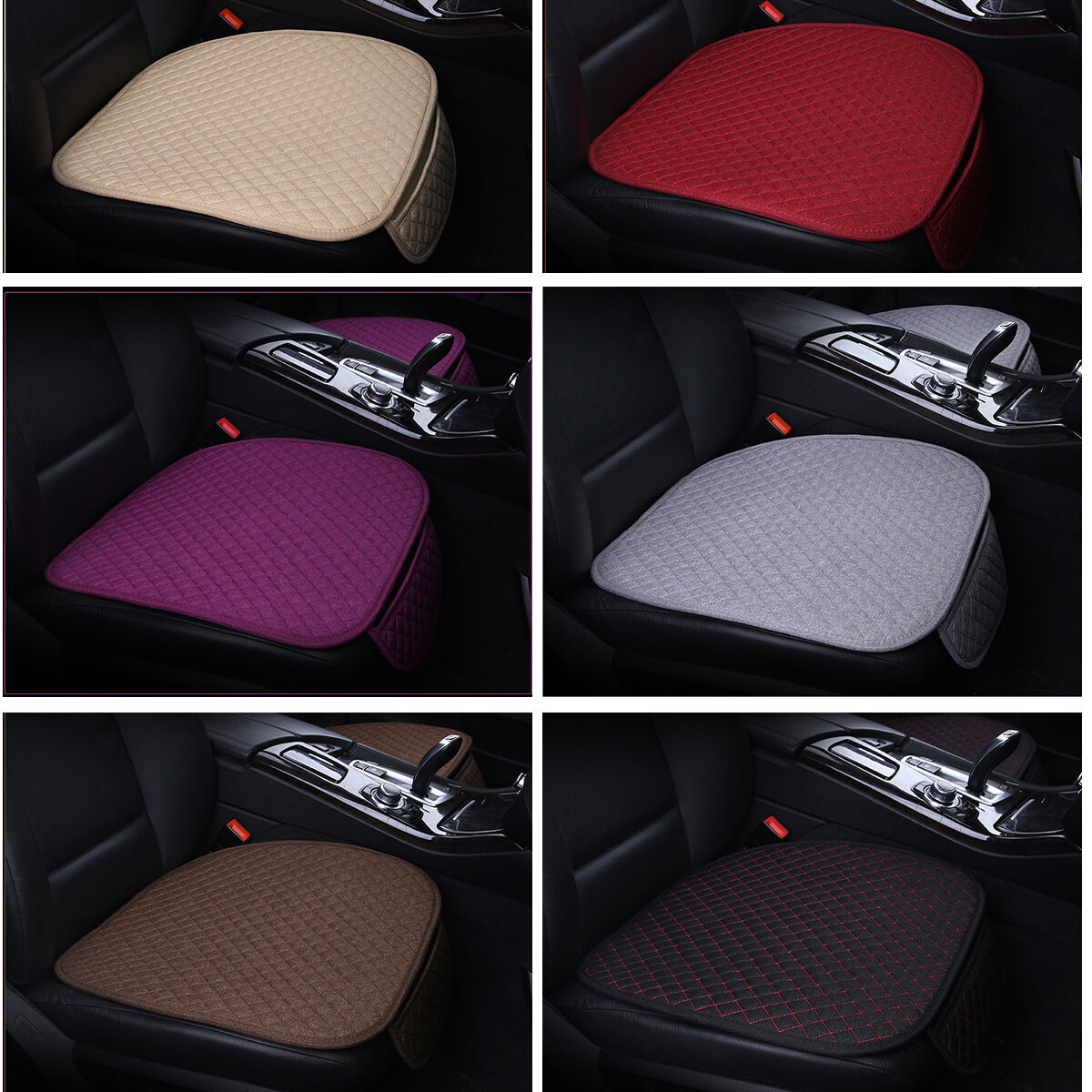 2) fenders for trucks and buses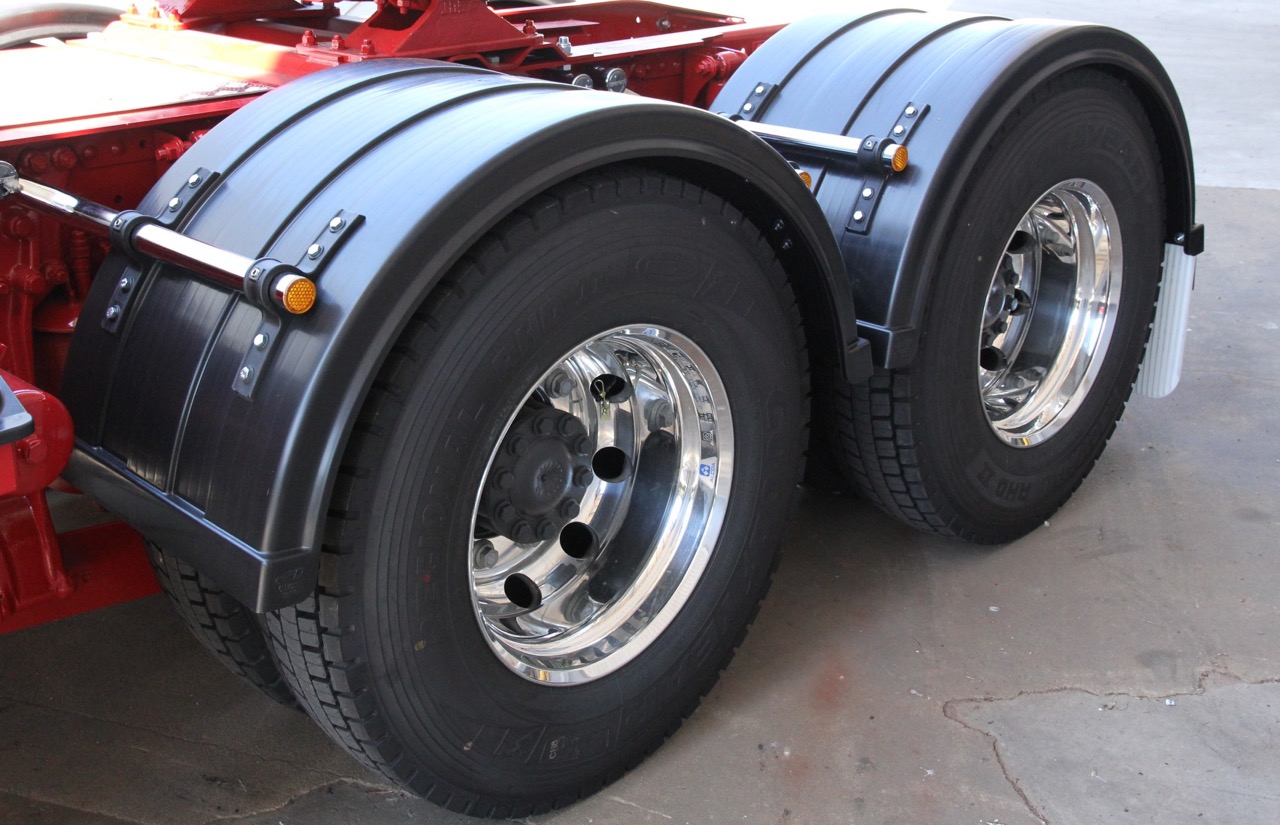 3) Insoles and fabrics for athletic shoes and other shoes & Linings for rubber and other boots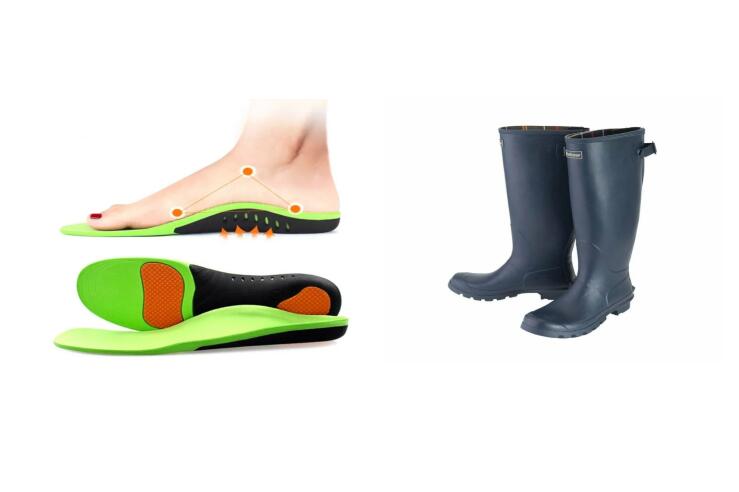 4) Protective inner linings; mattress pads for the prevention and management of urinary incontinence and bedsores and mattress covers & children's beds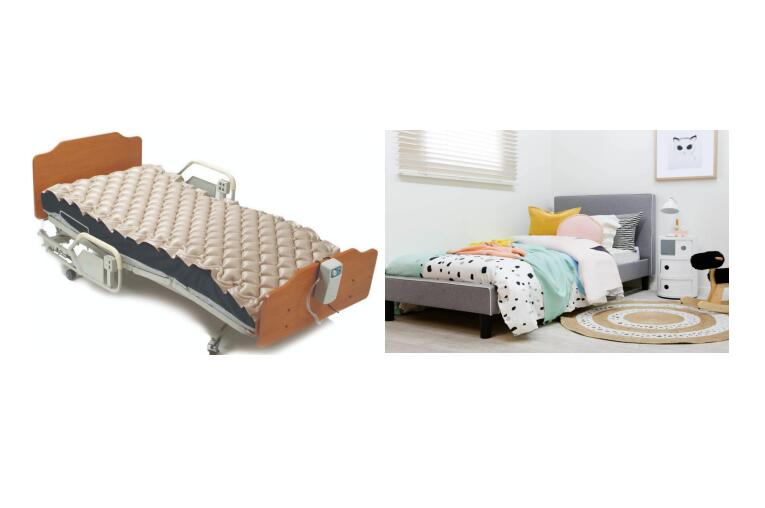 5) Diving and surf wear &high-performance sportswear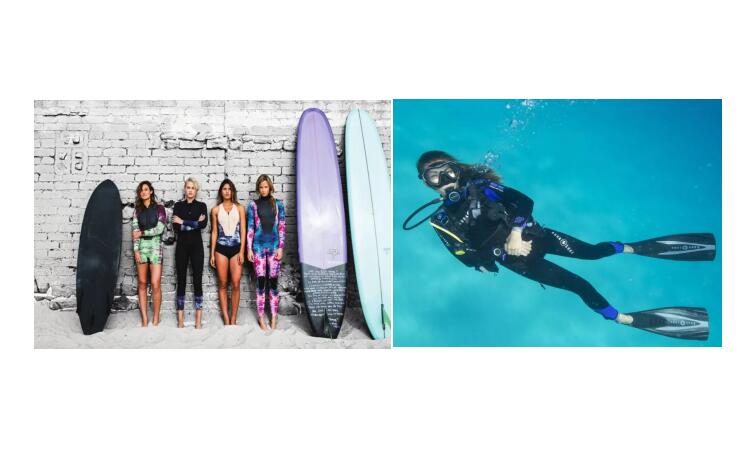 6) Geotextiles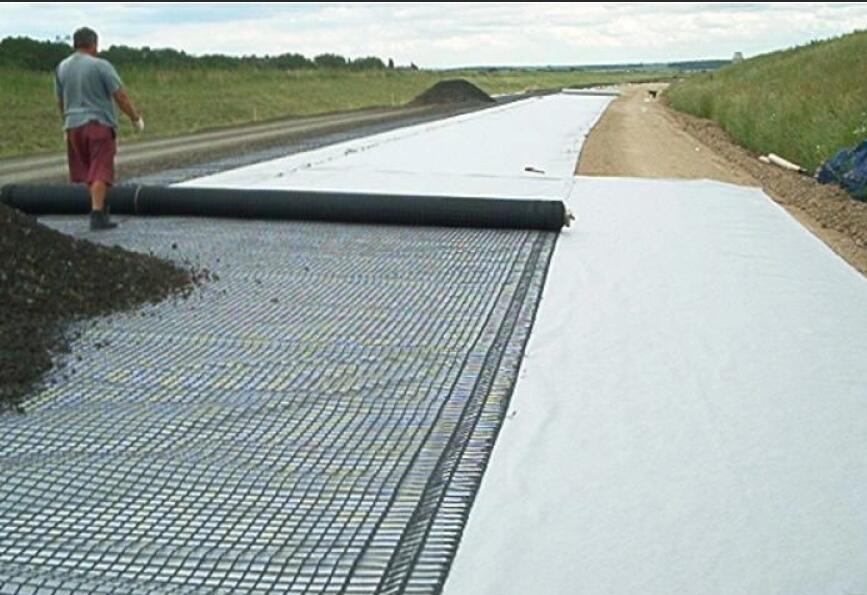 7) bandages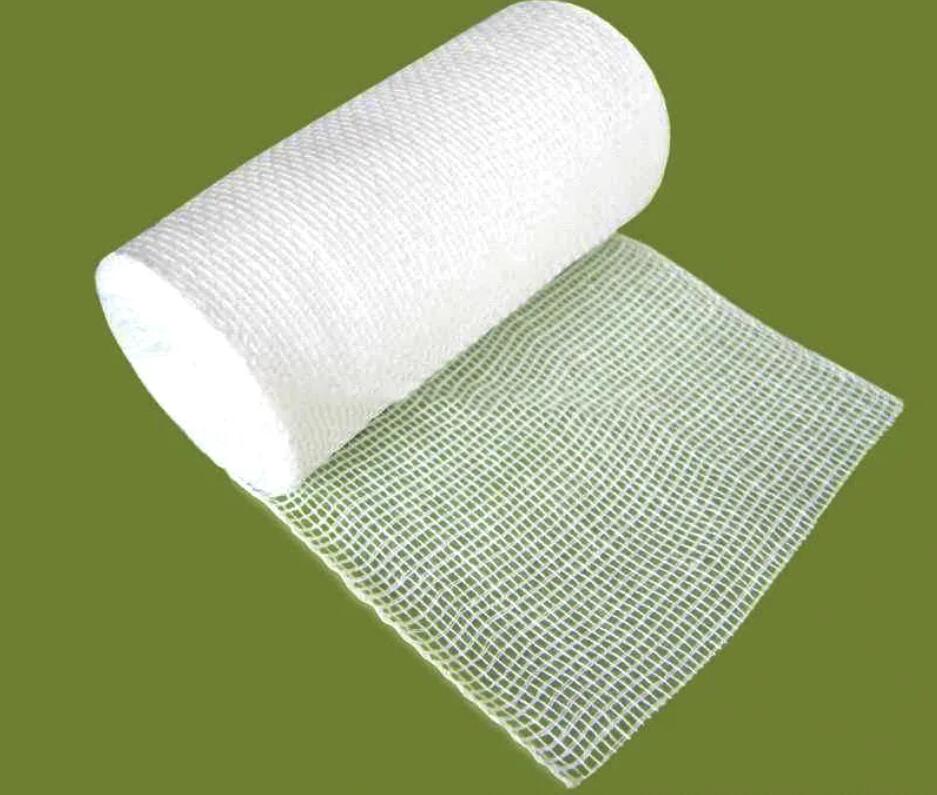 8)Cosmetics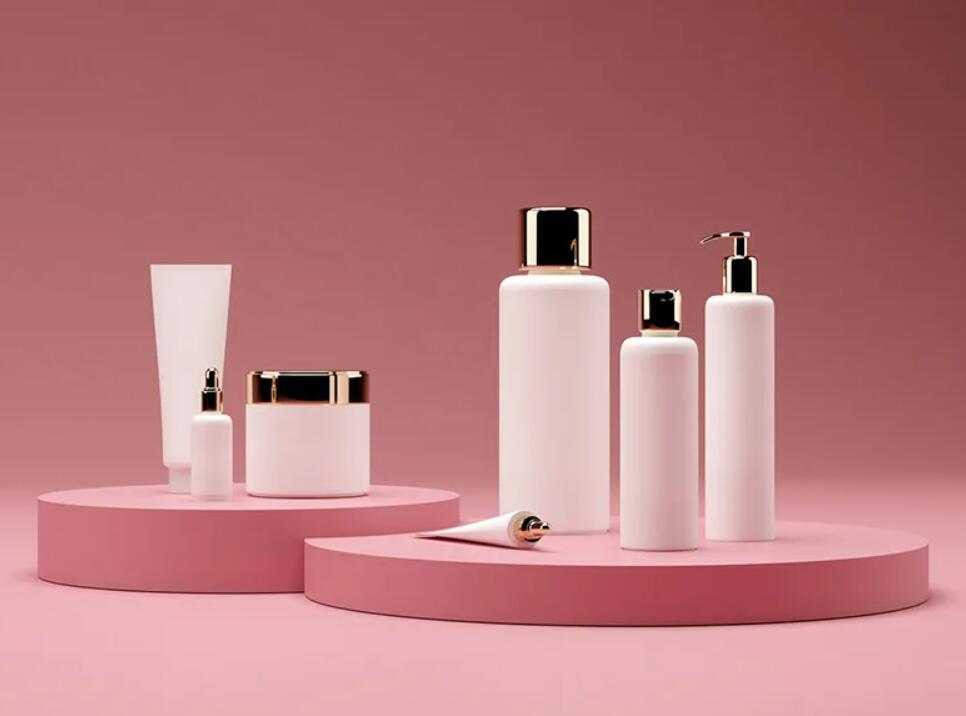 Ⅴ, DERFLEX is a professional Super Clear PVC Film Transparent PVC Tarpaulin Manufacturers & Suppliers from China for 16years.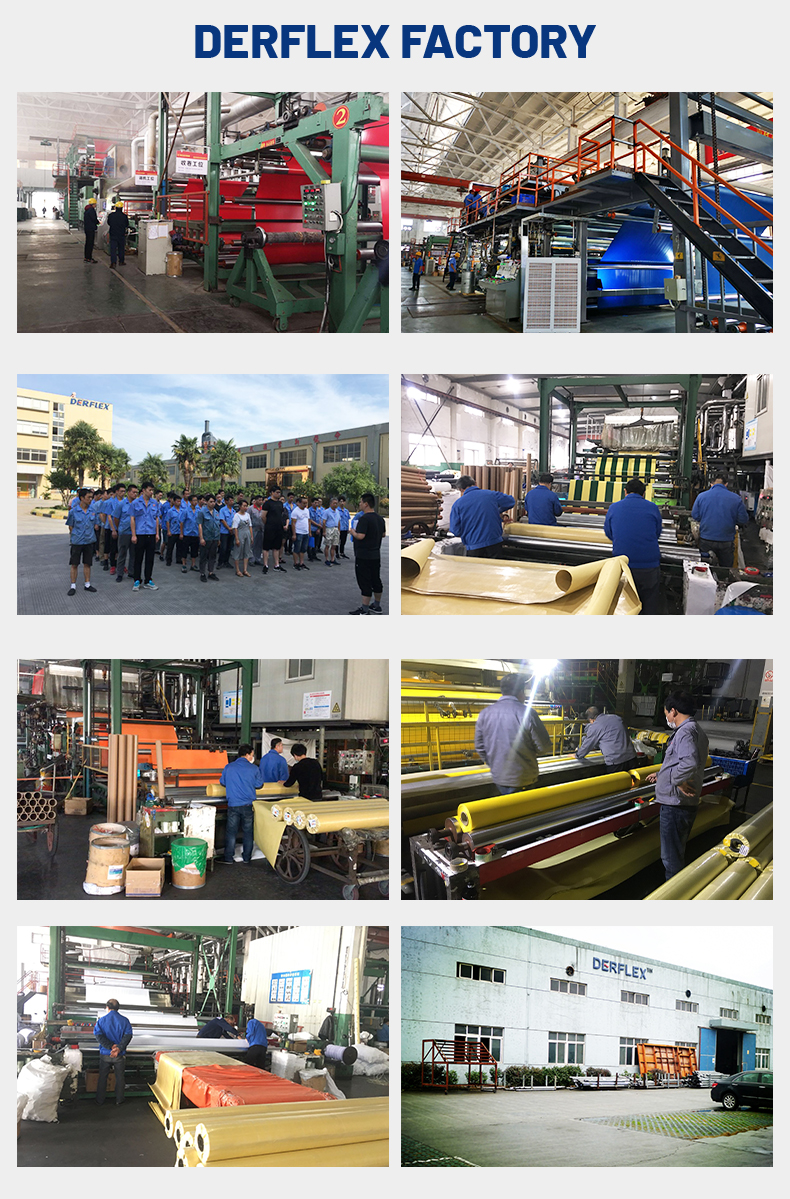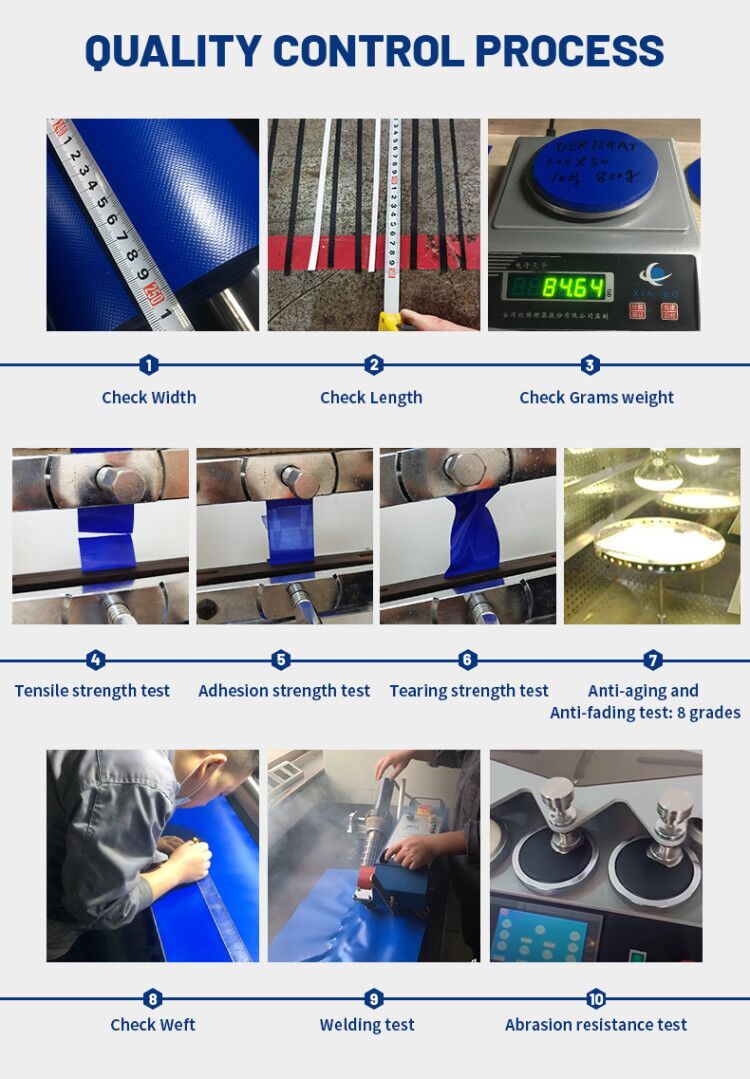 Ⅵ, Shanghai DER New Material Co., Ltd is professional manufacturer of PVC coated tarpaulin, experience over 18 years.

2 knife coating production line, 4 calenders, 8 lamination machine, we make both laminated and coated PVC tarpaulin material for various applications.
As an PVC material experienced company, DER has expanded the marketing to all over the world by attending different kinds of exhibitions, like IFAI, SGIA, Techtextil and China Sign and so on.

Now we have many customers from UK, Russia europe countries, North America countries, like United States, Canada, South America, like Mexico, Agentina, Span, Africa, such as South Africa, Kenya, Nigeria, Tanzania and other countries in the world.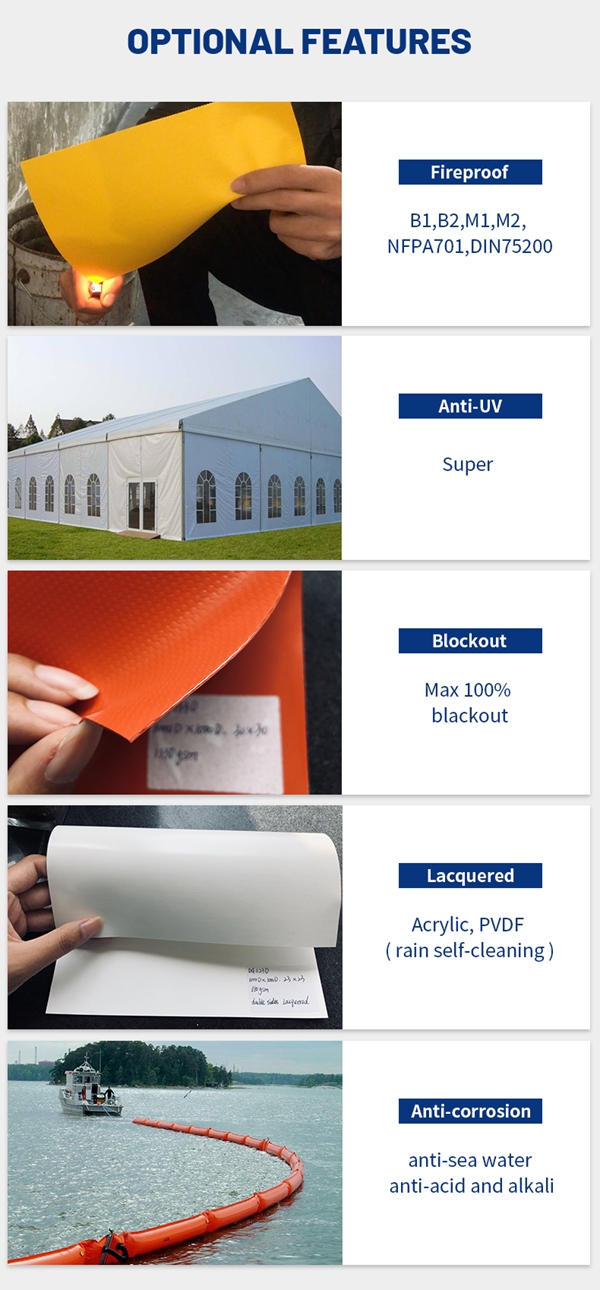 If you have more interest, please contact us freely, Email :Masha@derflex.com , WhatsApp: +86 131 6285 8753