What kinds of coated Fabric does DERFLEX produce
I: How many kinds of coated Fabric
Coated fabric mainly is linked by PVC Coated polyester Fabric, this is also called PVC Tarpaulin; TPO coated polyester Fabric, this is also called TPO tarpaulin; PVC coated Oxford Fabric; LDPE (low-density polyethylene) and HDPE (high-density polyethylene) coated fabric; Silicone coated Fiberglass fabric and Acrylic coated Fiberglass fabric;
II: What is PVC coated polyester Fabric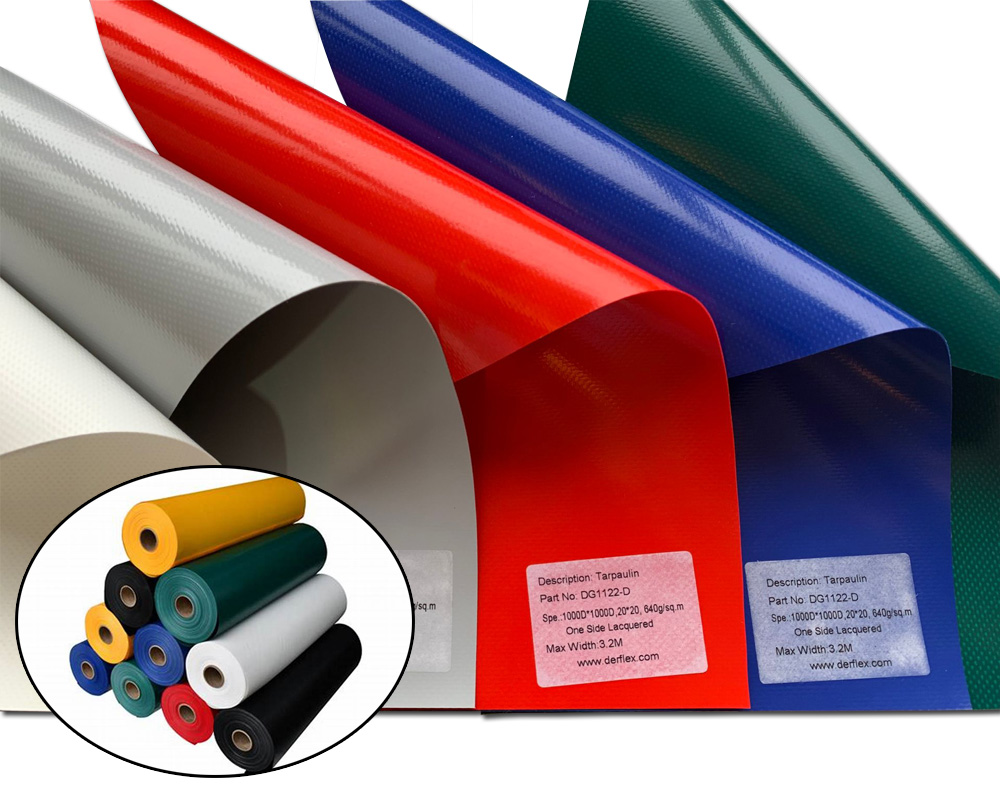 PVC Coated polyester Fabrics are those made with polyester scrim and coated with PVC. They are the most popular coated fabrics for different applications.
PVC coated fabrics are most commonly made with a liquid PVC coating on both sides of the scrim. This is done in a knife coating process.
In many cases, a finishing topcoat is applied which provides better resistance against dirt by sealing off the plasticizers in the PVC, which otherwise migrate to the surface and make it sticky. Some finish coatings provide additional UV resistance which extends the life of the fabric, and some provide a surface that is dirt-repellent.
These fabrics tend to be highly durable, often lasting for two decades. We use specialized equipment in our manufacturing which allows us to offer up to a 25-year pro-rated manufacturer warranty on the highest quality architectural fabrics.
Applications:
Transportation: truck tarps/covers/side walls.
Construction: Oil booms, tarps, commercial sewing.
Amusement/recreation: tents/awnings, inflatables, pool covers, boat/pontoon/ATV covers.
Athletics: Gym and athletic mats, wall padding. Loading dock and door: roll-up doors, dock seals, industrial curtains.
Food service and restaurants: equipment covers, patio enclosures
III: TPO coated polyester Fabric vs PVC coated polyester Fabric
TPO vs PVC: TPO is also regarded as the "greener" product when compared against similar materials such as PVC. Unlike PVC, TPO is not derived from chlorine-based chemistry thereby avoiding many inherent environmental and health hazards. Rather, TPO emanates from an olefin-based film which is simpler, lighter and environmentally superior to PVC. Furthermore, TPO does not require the addition of plasticizers to remain flexible.
TPO Applications:
Consumer applications for TPO fabrics include non-slip matting and padding covers, and as reinforcement for high-wear areas on medical or sporting/recreational equipment.
Industrial applications for TPO include ground sheets, roofing membranes, agriculture coverings, or truck tarpaulins.
Sold with the following specifications:
Widths Available: 54″
Thicknesses Available: 0.1mm – 2.0mm
Packing: 50 yards – 200 yards per roll.
Melt Point: approximately 150ºC – 250ºC
Printable: via Heat transfer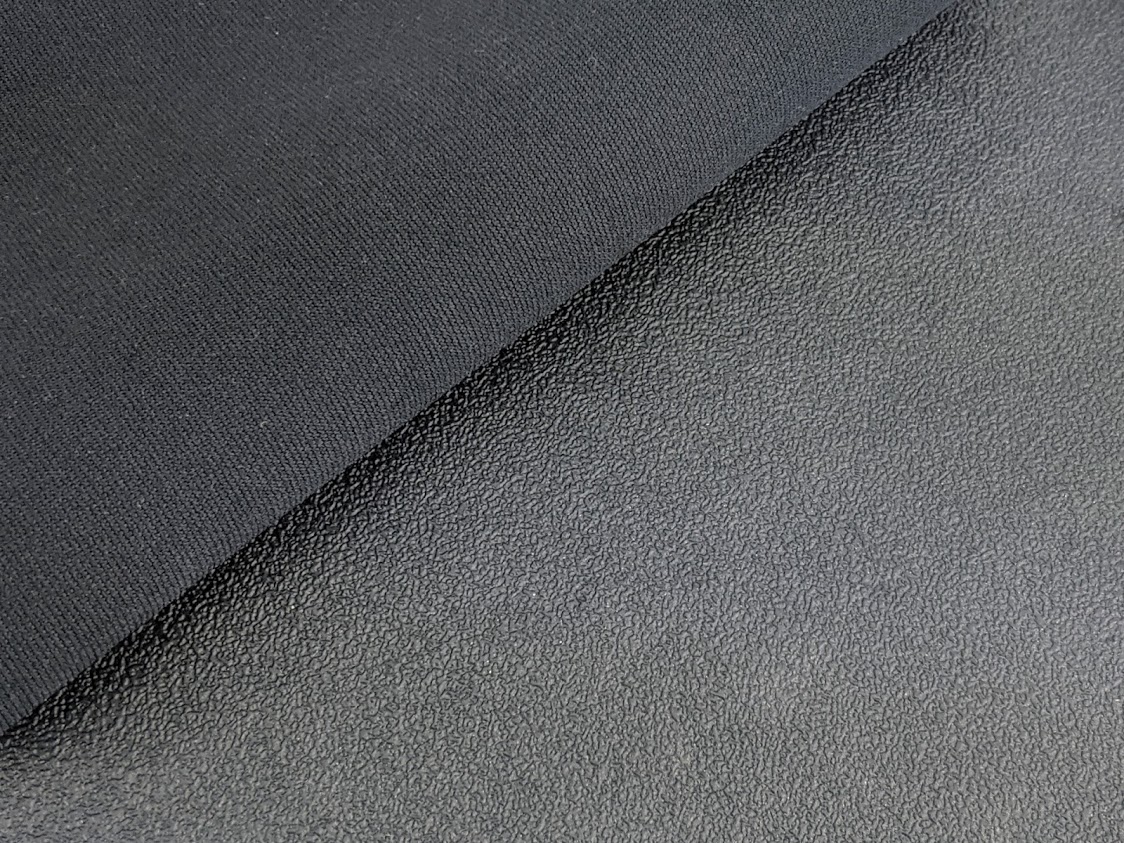 IV: What is PVC Coated Oxford Fabric
Simply speaking, PVC Oxford cloth is to do PVC coating in the finishing of Oxford cloth.
PVC coated Oxford cloth is a special PVC adhesive with a dry coating directly coated on the Oxford cloth, and then drying and curing.
PVC coated Oxford cloth is Oxford cloth first coating base, PVC paste according to the formula first made of PVC paste, and then through a special machine into a certain thickness of PVC film, and then through high temperature pressure on Oxford cloth, drying and curing, and then cut the edge of the roll.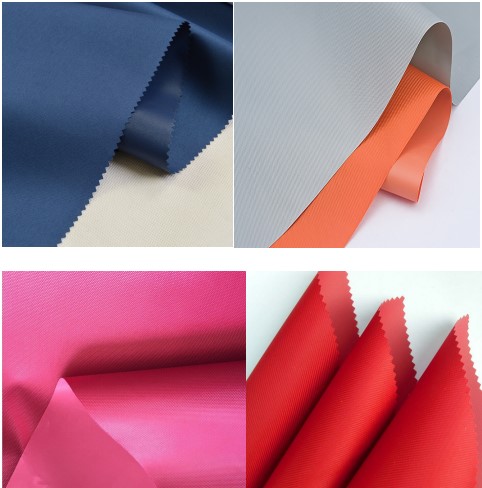 Advantages: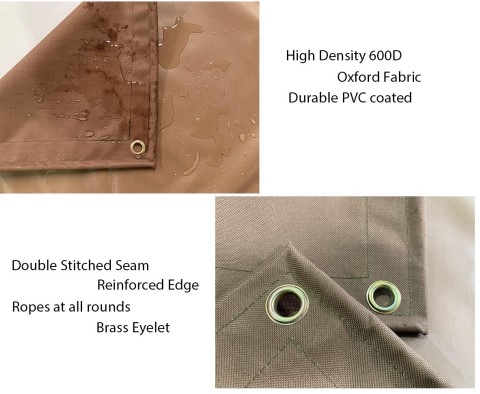 PVC coated Oxford fabric has advantages in weight and beauty. The coated Oxford fabric is completely waterproof and can be used as a short-term substitute for PVC tarpaulin. The price is cheaper than PVC tarpaulin, the weight is lighter, and the surface looks more textured.
a:waterproof;
b:anti-UV;
c: washable;
d:durabilit
e: logo customized.
Applications:
Applications: bag, tent, boad cover, outdoor cover
V: What is LDPE and HDPE coated fabric
LDPE and HDPE are thermoplastic materials under the family of polyolefins, which are petrochemical-based plastics that include polypropylene (PP) and polyethylene (PE). Polyethylene is the most common plastic material in the world and is known for its simple structure, the simplest of all polymers commercially available.
Collectively under the polyethylene class of materials, LDPE (low-density polyethylene) and HDPE (high-density polyethylene) have shaped the landscape of the packaging and manufacturing industry. LDPE is well known for being widely used in plastic bags as its low density makes it light and flexible, rendering it perfect for this kind of application. HDPE, on the other hand, is harder and offers higher strength and better resistance to heat. Recently, it has become very popular as a source material for 3D printing filaments, used instead of ABS material. It is also used to produce durable plastic parts such as HDPE pipes, toys and plastic chairs.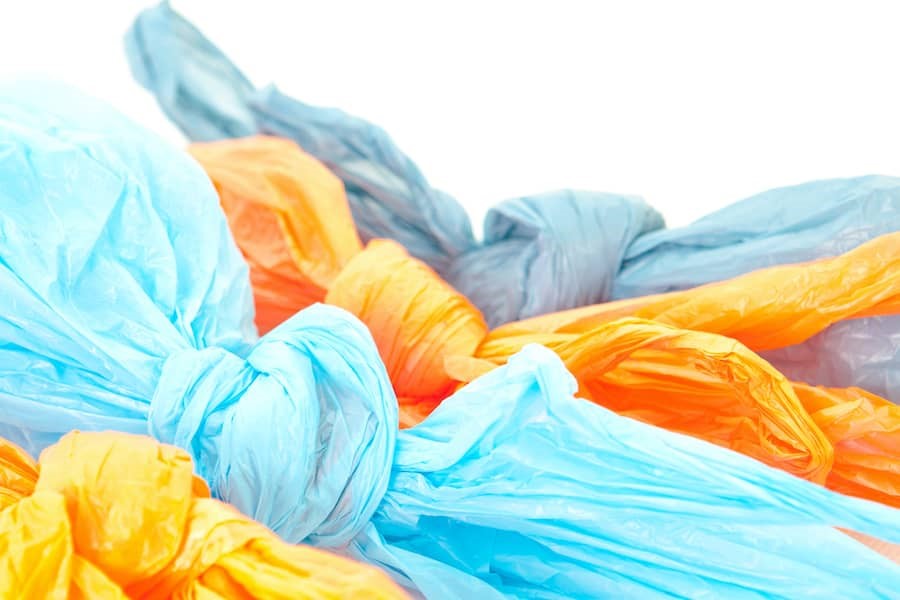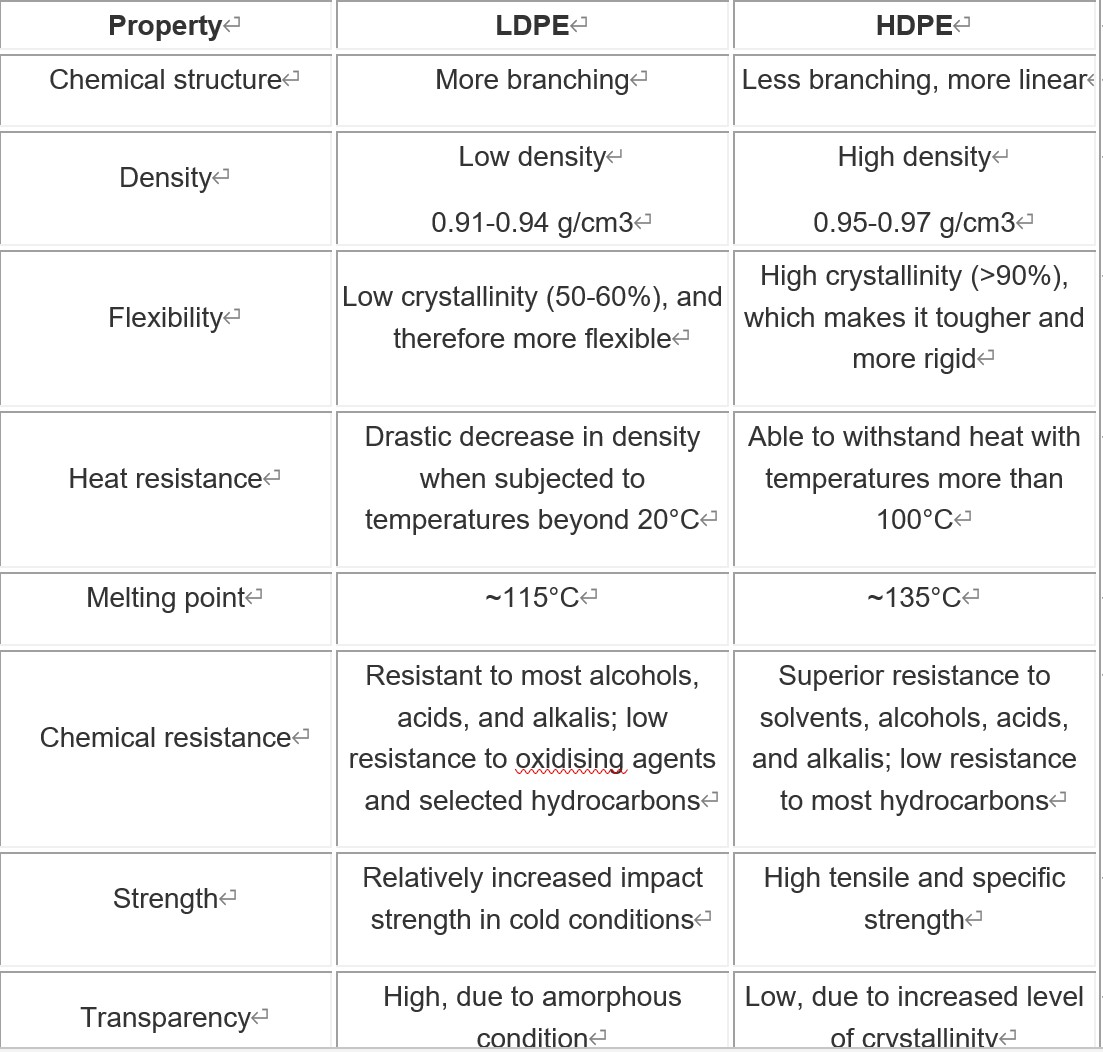 VI: What is Silicone coated Fiberglass Fabric
a: Fiberglass Fabric
Woven Fiberglass fabric is made of fiberglass yarn by weaving in different processes. The notable quality properties of woven fiberglass cloth are high tolerance of extreme heat, high tensile strength and excellent dimensional stability. Woven fiberglass cloth is used in a wide range of industrial applications and is the most widely available and least expensive composite fabric. Woven fiberglass fabric is an ideal material for fireproofing, heat insulation and industrial insulation and base fabric of composite materials.
b: Silicone Coated Fabric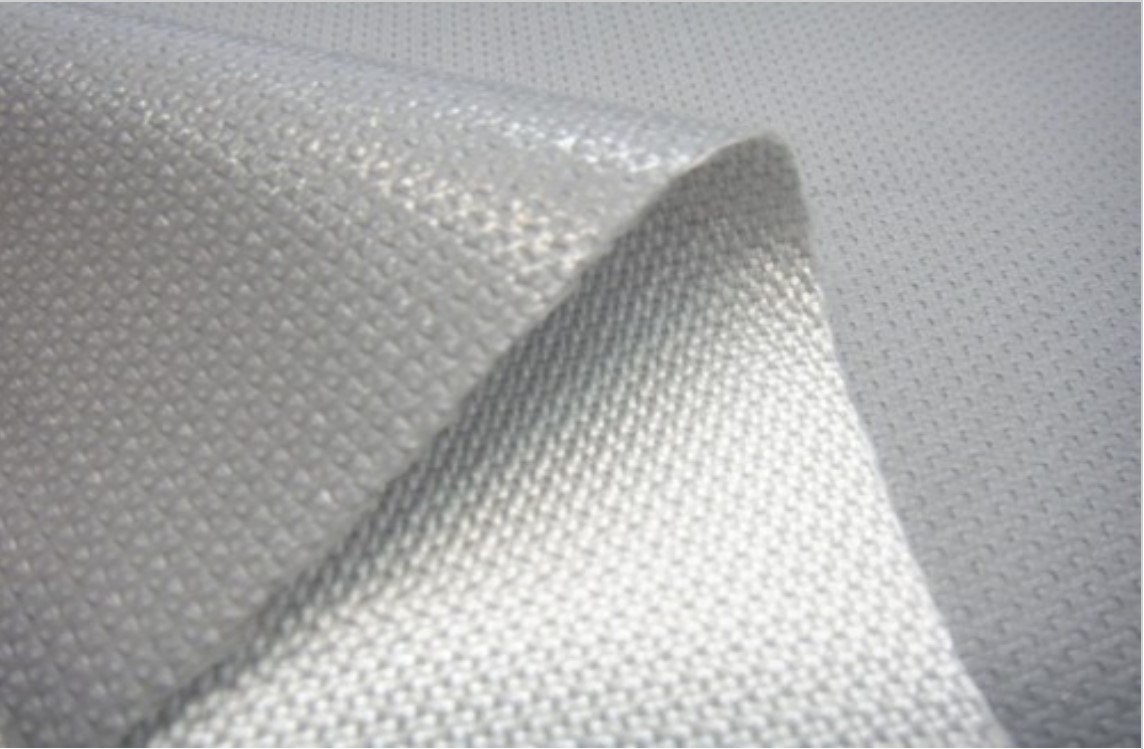 Silicon coated fabric is fiberglass base cloth coated with a specially compounded silicone rubber. It possesses the properties of high temperature-resistance, anti-corrosion, high strength, durability and longer life. It is widely used in aerospace, chemical industry, machinery, metallurgical industry etc. Silicone coated fabric has following propertoes: used in temperature from -70ºC to 300ºC; Ozone, oxide, light and weathering aging resistance, excellent weather ability used in outdoors and ages can be reached to 10 years.
Applications:
- Insulation jackets, mattress and pad;
- Fabric expansion joints;
- Fabric ductwork connector;
- Fire doors & Fire curtains;
- Welding/fire blankets;
- Other fire control systems.
c: Acrylic Coated Fabric

Acrylic coated fabric is fiberglass base cloth coated with acrylic on the surface of fiberglass fabric to meet customer's specific demands, and composite materials with flame retardant and multiple applications. It has high tensile strength, better resistance to heat, light, aging and oil compared to natural rubber, SBR and BR. With strong resistance to flammability and excellent resistance to water, along with its high chemical stability, acrylic coated fabric is used extensively in the field of elastomers.
- Welding blanket and curtains;
- Expansion joints;
- High temperature insulation;
- Heat shield and containment;
- Removable insulation cover;
- Fire blankets.
VII: What kinds of coated fabric DERFLEX produce
DERFLEX is professional different coated Fabric manufacturer in China with experience over 20 years, DER focus on manufacturing and exploring different coated fabrics. We produce and supply above different coated fabrics to all over the world.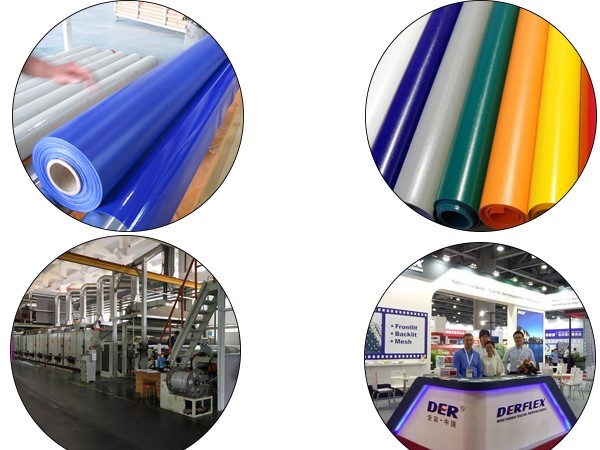 For more information, welcome to reach us at Ann Li with What"s APP:+86-187-0192-0943 E-mail: ann@derflex.com