How to choose transparent tarpaulin for Green house ?
I Introduction for the pvc transparent tarpaulin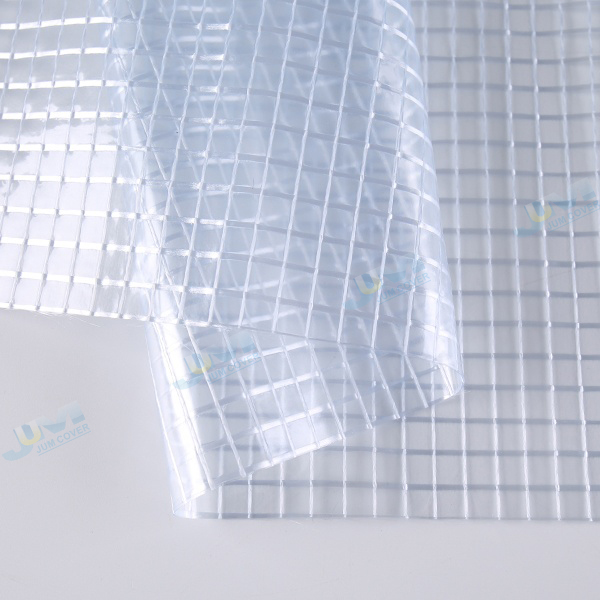 transparent tarpaulin is ideal for when an area requires light penetration (Approx. 80% Light Transmission) as well as maximum protection. Some common uses for this item are temporary windows, greenhouse and cold frame covers, and market stall curtains. Another popular use for this product is as a shelter for a chicken or animal cage. Therefore the enclosure and animals will be protected from harsh weather conditions without preventing them from being seen. This waterproof cover is used in both industry and home scenarios due to its ease of handling and transportation as well as its reliability and resilience.
This clear transparent tarp consists of a white reinforced mesh which has then been laminated on both sides producing a cover that is approximately twice as strong as an economy groundsheet. The high density polyethylene lamination provides the 100% waterproof feature as well as it being rotproof and UV stabilised. Additionally even though this a robust tarp it is still very easy to handle and is extremely flexible.
II Important Key Features of Clear Vinyl Tarps: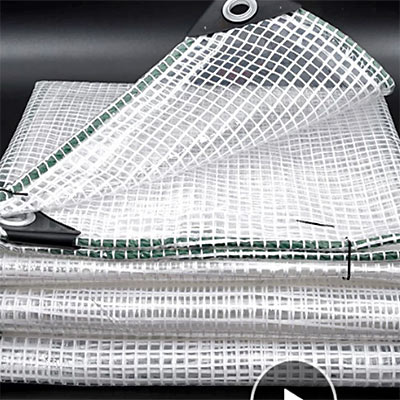 As these vinyl tarps are so versatile, we have described the other more in detail as follows.
1. Strong & Multi-functional
Vinyl tarps are extremely strong and multi-functional. They are available in various shapes, sizes, textures, patterns, grades, weight, and colors. This is the reason they can be used for a number of purposes, which makes these tarps versatile and multi-functional.
2. Transparent
Clear vinyl tarps do not have any mesh embedded to it that makes it crystal clear and transparent. Along with immense strength, the feature of the transparency allows you to have a look through the allocated loads.
3. Easy Handling
There are grommets at all the edges for easy handling and storing. With the help of these grommets you can fasten the tarps to walls, beams, and roofs by using fasteners like straps, cords, hooks, etc. In case of laminated vinyl tarps, they are coated with an extra layer that protects it from de-lamination.
III Benefits of Using transparent Tarps for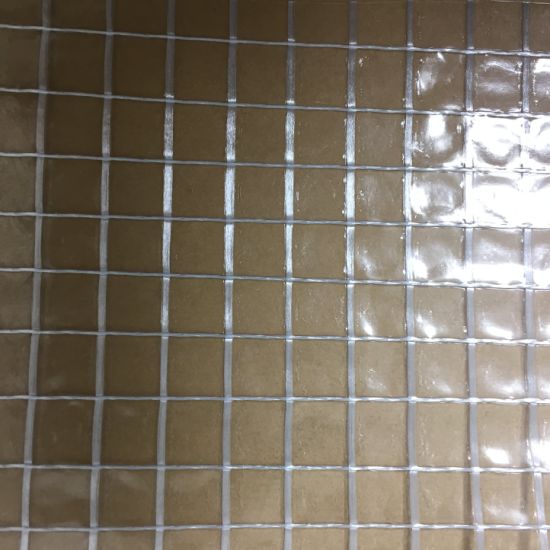 1 Major advantage of clear vinyl tarps is durability and extra strength that it offers.
2 They provides high resistance against abrasion, ripping, corrosion, and rust. They work extremely well in hot and cold weather.You can clearly see through the tarps, even at the time of raining.
3 The life span of vinyl tarps is very long if they are stored properly.
4 Their quality is outstanding and they have heat-sealed seams. These tarps are multilayered and have very high tear resistance.
5 They work as an excellent cover for the balcony as they provides protection against different climatic conditions.
6 Vinyl tarps provides protection against water and harmful UV rays that might damage the objects or the load.
7 It also does not shrink under any environment or conditions.
IV Application for transparent pvc tarpaulin: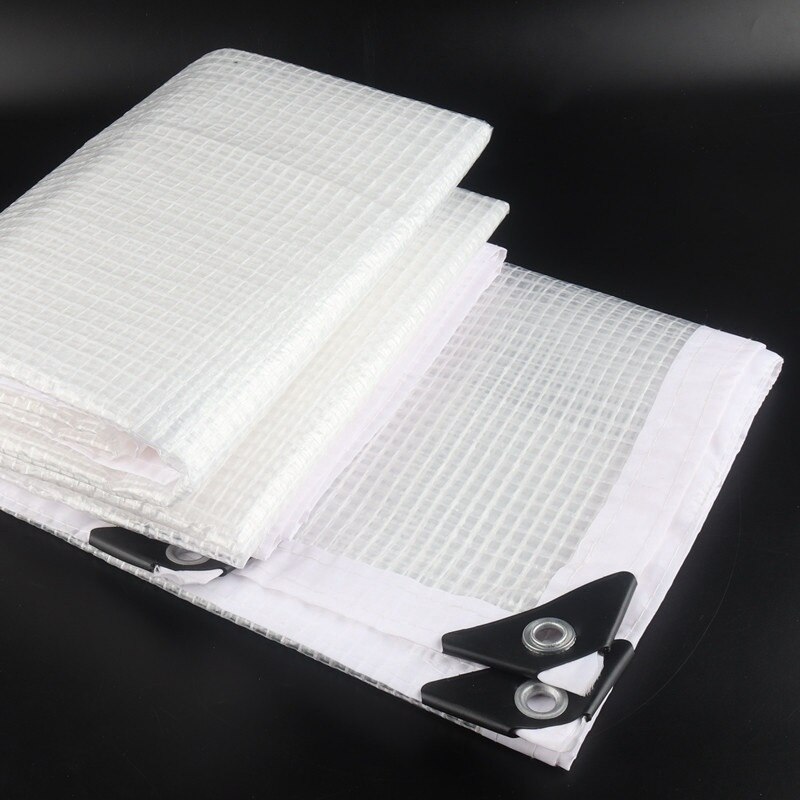 1 Luggage bags
2 Inflatable entertainment facilities
3 Tent
4 Covers
5 high speed door
V Introduction for DERFLEX
DERFLEX is a professional manufacturer of . We have our own factory, which is located in Zhejiang province, China , with 7 production lines, the supply capacity is 300,000sqm/month. We can produce different kinds of wide format digital printing media. Such as coated Frontlit, backlit, laminated PVC tarpaulin, blockout,mesh,self-adhesive vinyl, one-way vision, perforate vinyl, wide format print cotton canvas, PVC coated tarpaulin, photo paper, reflective material, projection screen fabric.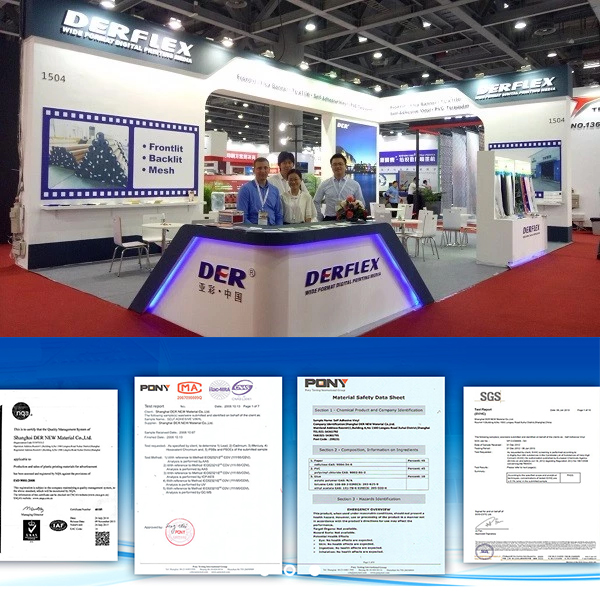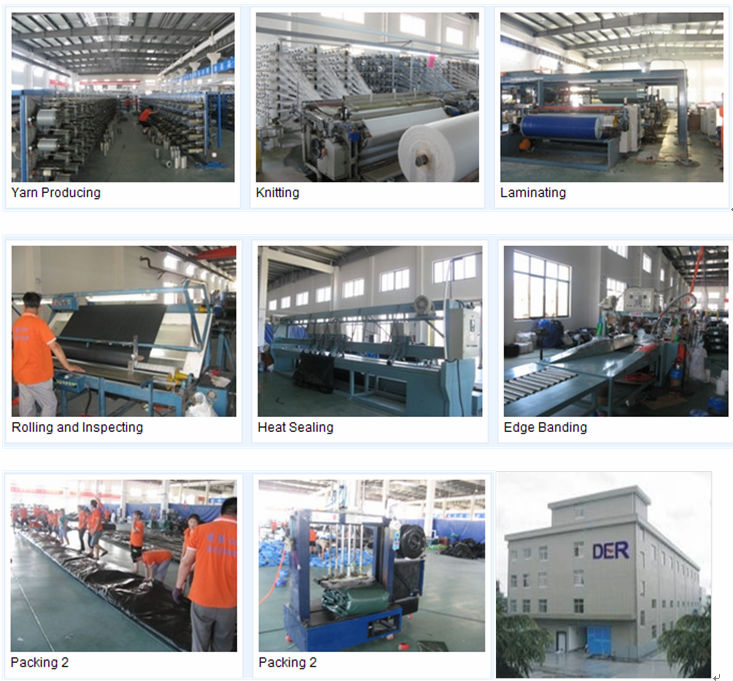 Our main product is PVC tarpaulin and it is widely used as truck/trailer/container cover, tents, pallet cover,strip garden fence,
awnings, inflatable products, adumbral materials for building facility and house.
For further business communication, welcome to contact:
Tel: +8617316447897(whatsapp&wechat)
Email: ellaine@derflex.com
Web: www.derflex.com