PVC tarps for breeding farm
I PVC Tarps Tarpaulin for Breeding Farm China Factory
PVC tarpaulin is a three-ply fabric consisting of a piece of scrim laminated between two sheets of polyvinyl film (PVC). Scrim is loosely woven material which can be made out of cotton, fiberglass, nylon, polyester, or a combination. PVC tarpaulin is widely used for agriculture, breeding farm. It can provide them a way of avoiding high temperature from sunlight.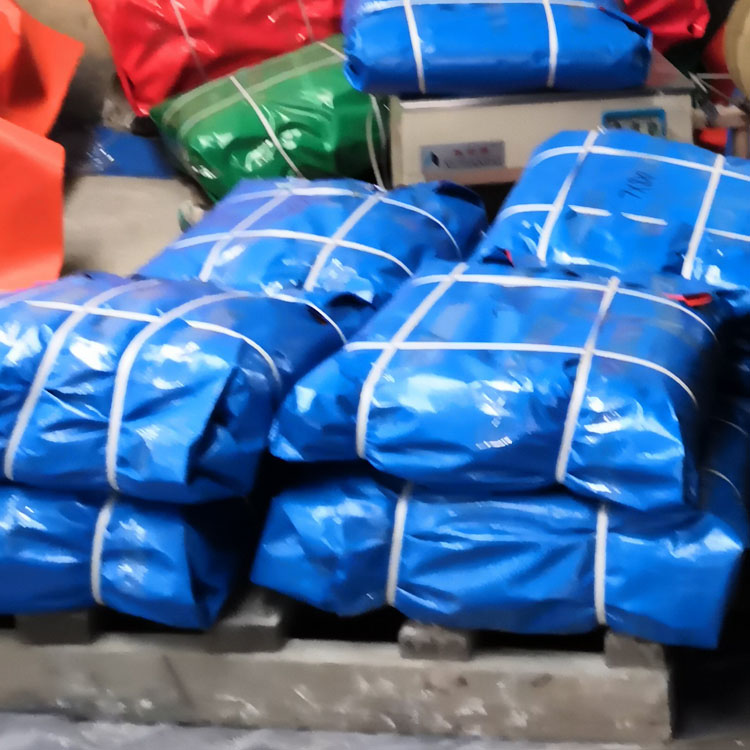 Product description:
| | |
| --- | --- |
| Material | 100% Polyester yarn with PVC Coating |
| Weight | 300gsm ~ 1500gsm |
| Width | 1.2m ~ 5.1m |
| Length | 10~100m |
| Thickness | 0.45mm~1.5mm |
| Size | Customized |
| Finishing | Glossy, semi glossy, matte, semi matte |
| Color | Red, blue, white, green and customized |
| Density | 20*20, 30*30 etc |
| Yarn | High Yarn |
| Flame Retardant | B1, B2, B3 |
| Special requirement | Lacquered, Anti-UV, Anti-Mildew, Anti-Static, anti-scratch |
| Sample fee | A4 size and stock sample free |
| Lead time | 25 working days |
| Payment term | 30 Deposits inadvance, balance against BOL copy |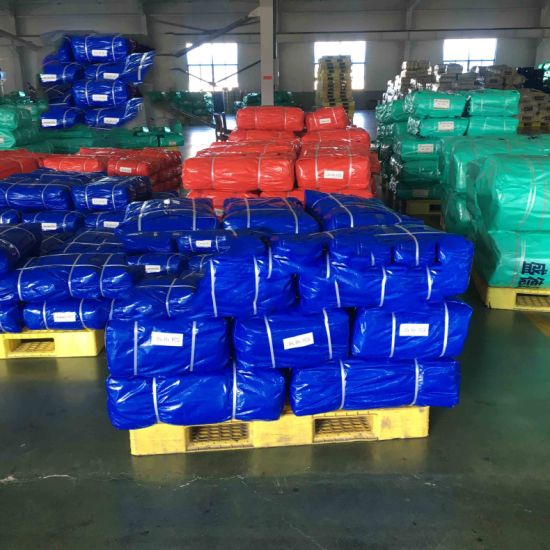 II DERFLEX Tarpaulin Features:
1. Laminated technology & Hot-melt Coating & Knife coating technology
2. Outstanding tearing strength for welding
3. Flame retardant character (optional),B1 ;M1,
4. Temperature resistance: -20--70
5. Cold Crack Resistance, Anti-Mildew, Anti-Static treatment, Waterproof
6. Anti ultraviolet treatment(UV).(optional)
7. Acrylic treatment (optional).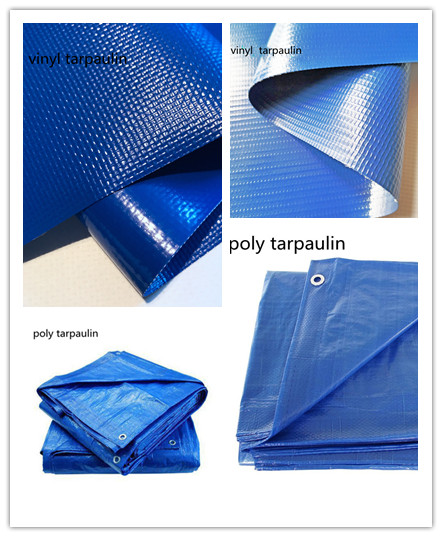 III DERFLEX Tarpaulin advantages
1. Pigments from Bayer, DuPont, Klein, which are best pigment for outdoor application;
2. Nano PVC Calcium, mixing more than 2 hours. Strict control on the thickness of coating;
3. Breaking strength can reach more than 6000N/5cm
4. Anti-Scratching; good adhesion, 5 years' outdoor lifetime or more.
5. All colors available, can be customized with PVDF coating, anti-cold, anti-UV, anti-aging..
6. Cooperating with East China University Science and Technology, with advanced equipment and technology, we are able to make new products very fast.
7.Safe and Durable
8.High tensile, tear and ahesion strength.
9Excellent ability on Waterproof, anti-UV, fire retardant, mouldproofing, antiabrasion and self-cleaning for option
10Good resilence, Outstanding opacity.
11.Ideal for inflatable boat, swimming pool liner, tent, truck cover, side curtain,high ends projects,
12 mega marquees, or mobile constructions at harsh conditions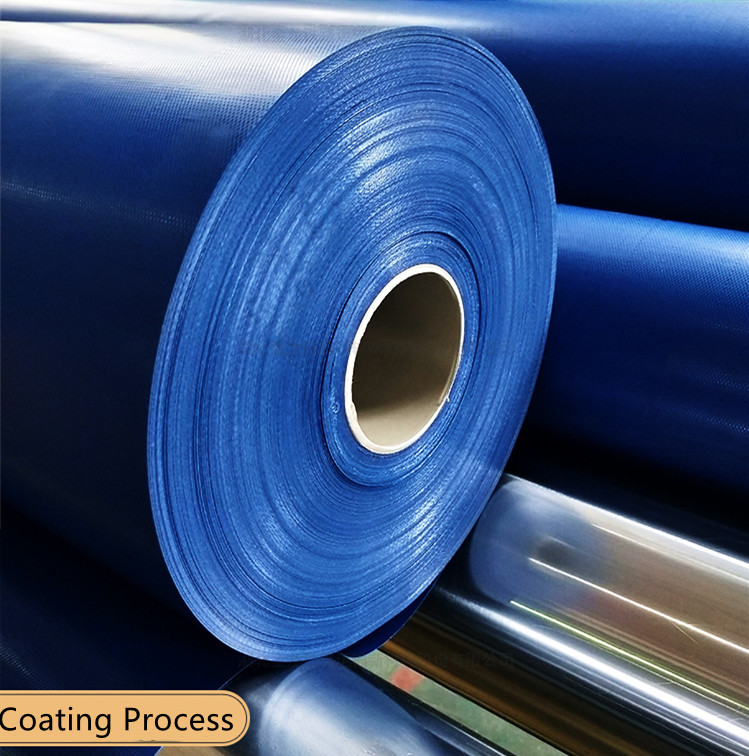 IV Application for the pvc tarpaulin for breeding farm
1 pvc tarpaulin for fish pond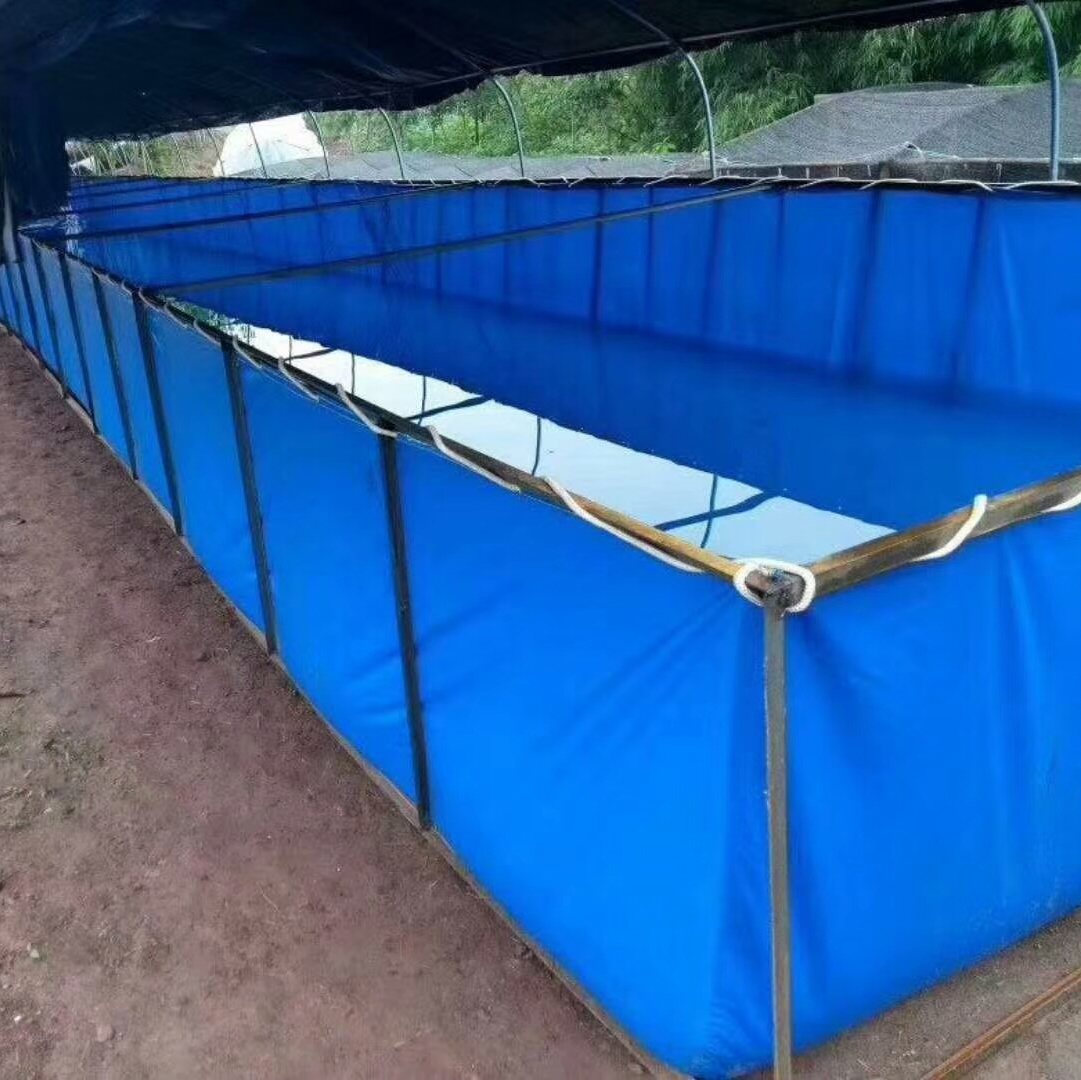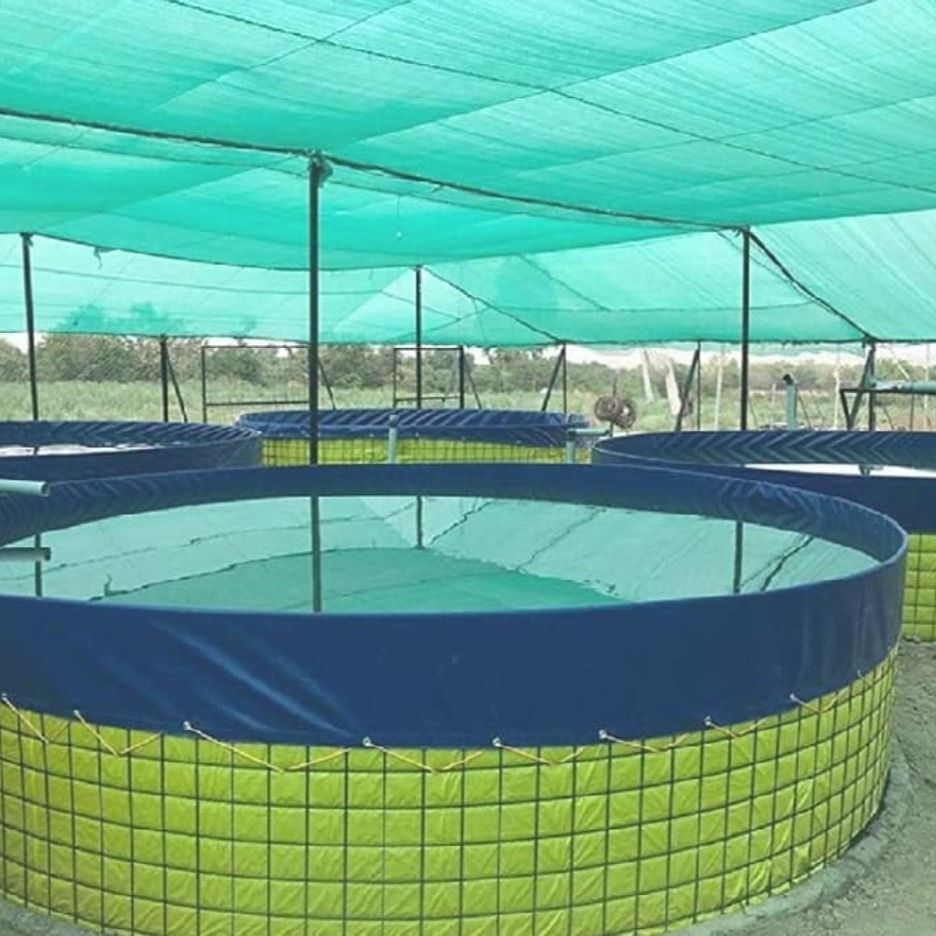 2 pvc tarpaulin for raising livestock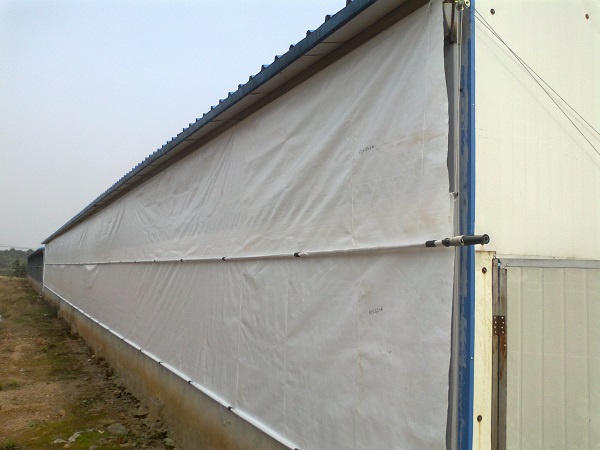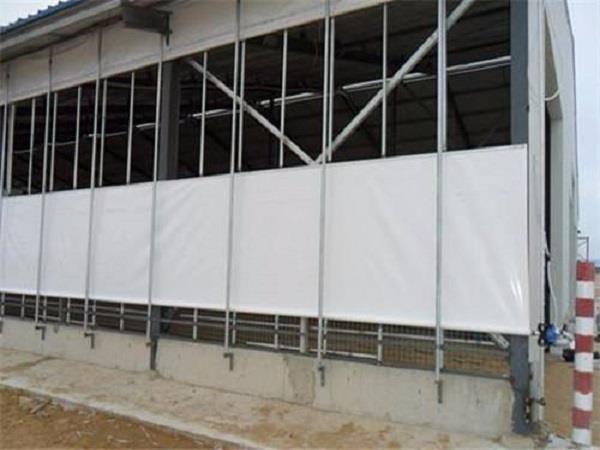 3 pvc tarpaulin for Vegetable shed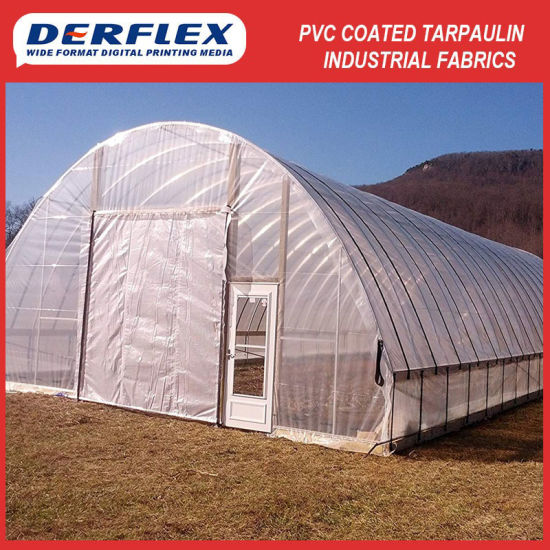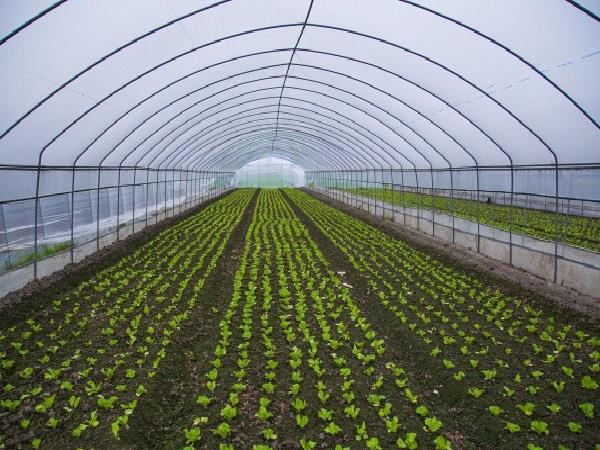 VI Company profile: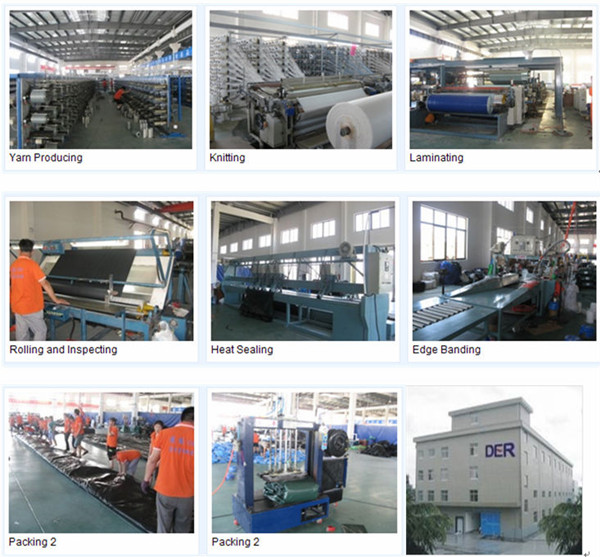 Shanghai DER New Material Co., Ltd is professional manufacturer of PVC coated tarpaulin, experience over 18 years.
2 knife coating production line, 4 calenders, 8 lamination machine, we make both laminated and coated PVC tarpaulin material for various applications.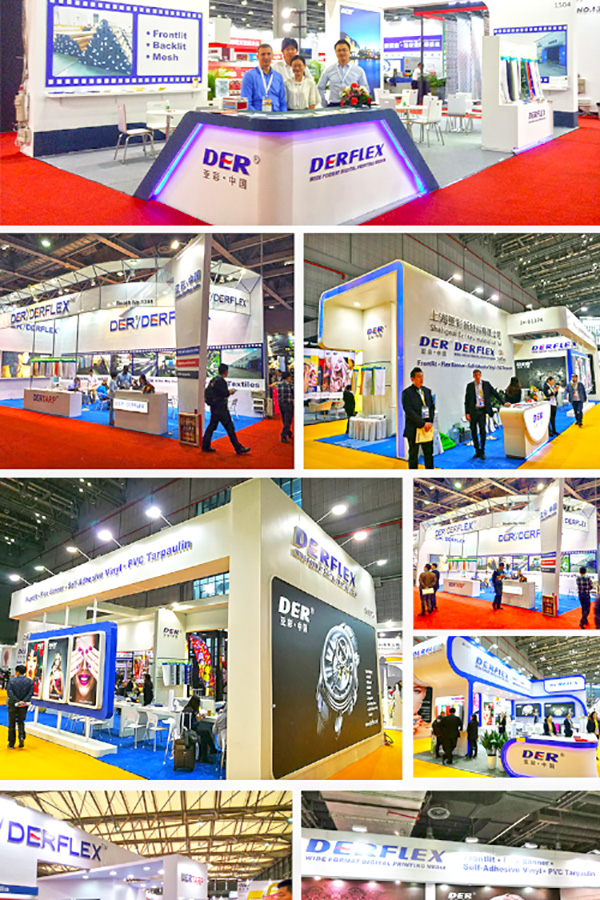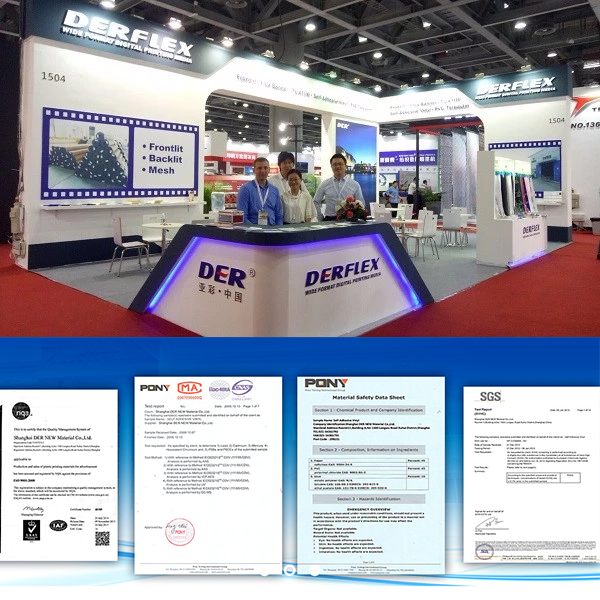 We are High-tech Industrial Company verified in Zhejiang and Anhui Province, and won the National Technology Progress Award. Now we have 8 doctors, 23 Postgraduates and more bachelors for improving and developing new types of products and production process, which ensures DER as a developed company for Coated fabrics.
As an PVC material experienced company, DER has expanded the marketing to all over the world by attending different kinds of exhibitions, like IFAI, SGIA, Techtextil and China Sign and so on. Now we have many customers from UK, Russia europe countries, North America countries, like United States, Canada, South America, like Mexico, Agentina, Span, Africa, such as South Africa, Kenya, Nigeria, Tanzania and other countries in the world.
Welcome to contact with me if you have interst:
Tel: +8617316447897(whatsapp&wechat)
Email: ellaine@derflex.com