What is 3D embossing PVC tarpaulin?
I Introduction for embossing pvc tarpaulin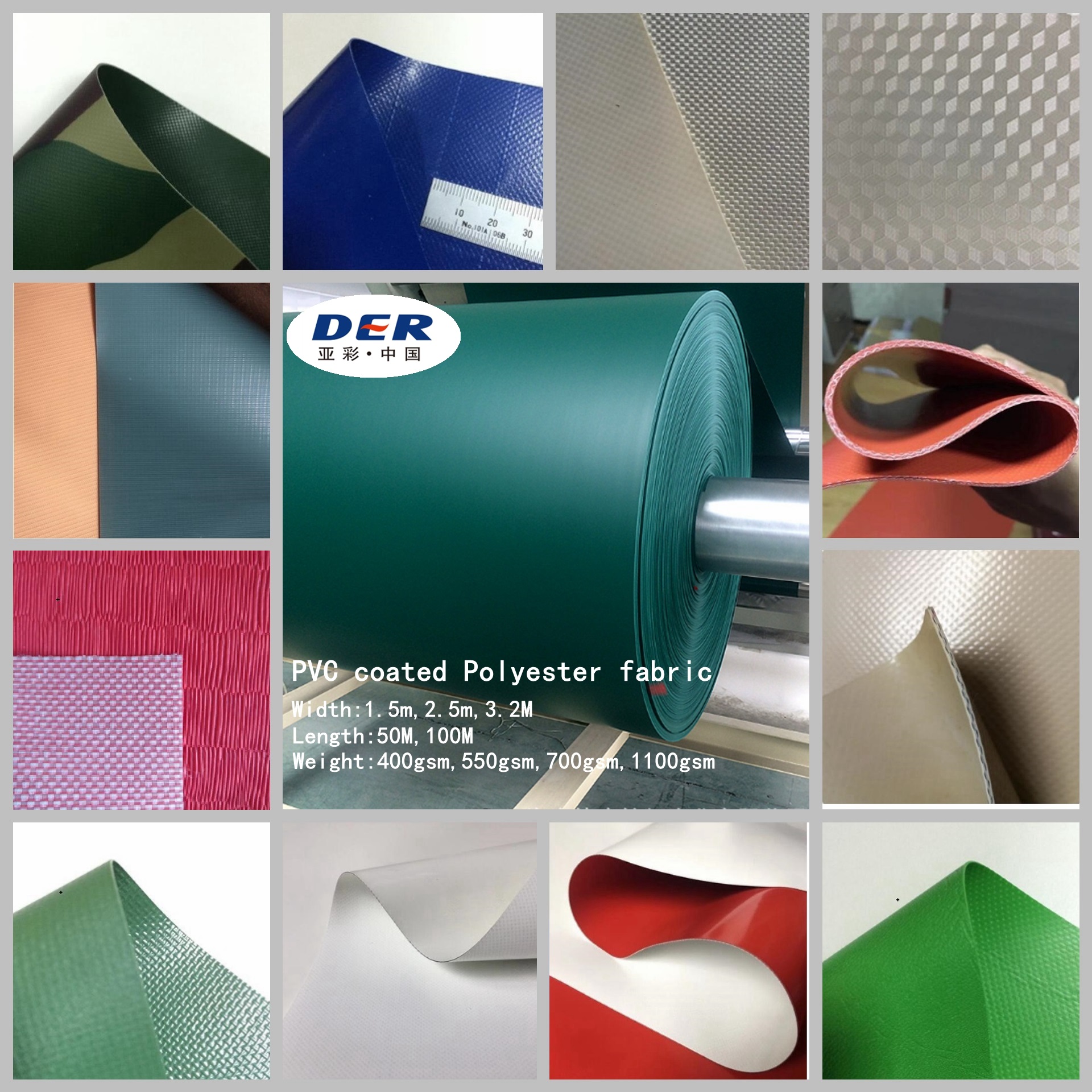 PVC Coated Fabrics are those made with polyester scrim and coated with PVC. They are the most popular coated fabrics for architectural applications.
Architectural PVC coated fabrics are most commonly made with a liquid PVC coating on both sides of the scrim. This is done in a knife coating process.
In many cases, a finishing topcoat is applied which provides better resistance against dirt by sealing off the plasticizers in the PVC, which otherwise migrate to the surface and make it sticky. Some finish coatings provide additional UV resistance which extends the life of the fabric, and some provide a surface that is dirt-repellent.
These fabrics tend to be highly durable, often lasting for two decades. We use specialized equipment in our manufacturing which allows us to offer up to a 25-year pro-rated manufacturer warranty on the highest quality architectural fabrics.
II Specification for embossing pvc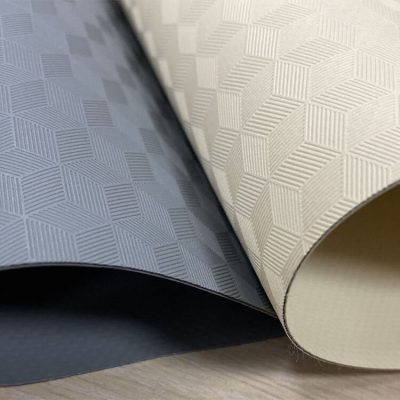 PVC knife coating fabric - 3D Embossing
Specification customized
Recommendation specification:
1000D*1000D, 20*20, 610G
1000D*1000D, 20*20, 650G
Material:

Polyester + PVC

Weight:

280G-1400G

Base Fabric:

Woven & Warp Knitting

Coated Type:

PVC Knife Coating

Coating:

Both side PVC coating/ Top side PVC

coating

Width:

Customized (100cm -350cm)
III Features for 3D embossing pvc tarpaulin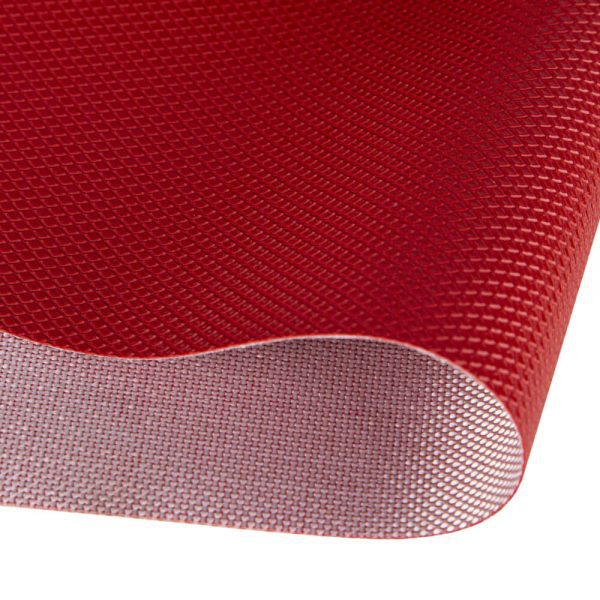 1 Approved by ISO9001-2015, ISO14001-2015 and OHSAS18001: 2007
2 Environmentally friendly. REACH and RoHS available, all products DBP, BBP, DEHP free.
3 Flame retardant, passes M2, B1, B2, NFPA701 test;
4 Acrylic and PVDF Lacquered available, easy for clean and maintenance;
5 Anti-wicking, Anti-mildew treated, UV treated available;
6 Different Denier and weight available;
7 100% Waterproof, Good tensile and tearing strength;
8 Outstanding Anti-mildew performance, long service life;
9 Standard packing size: 50m-500m/roll, customized;
IV Applications for 3D embossing tarpaulin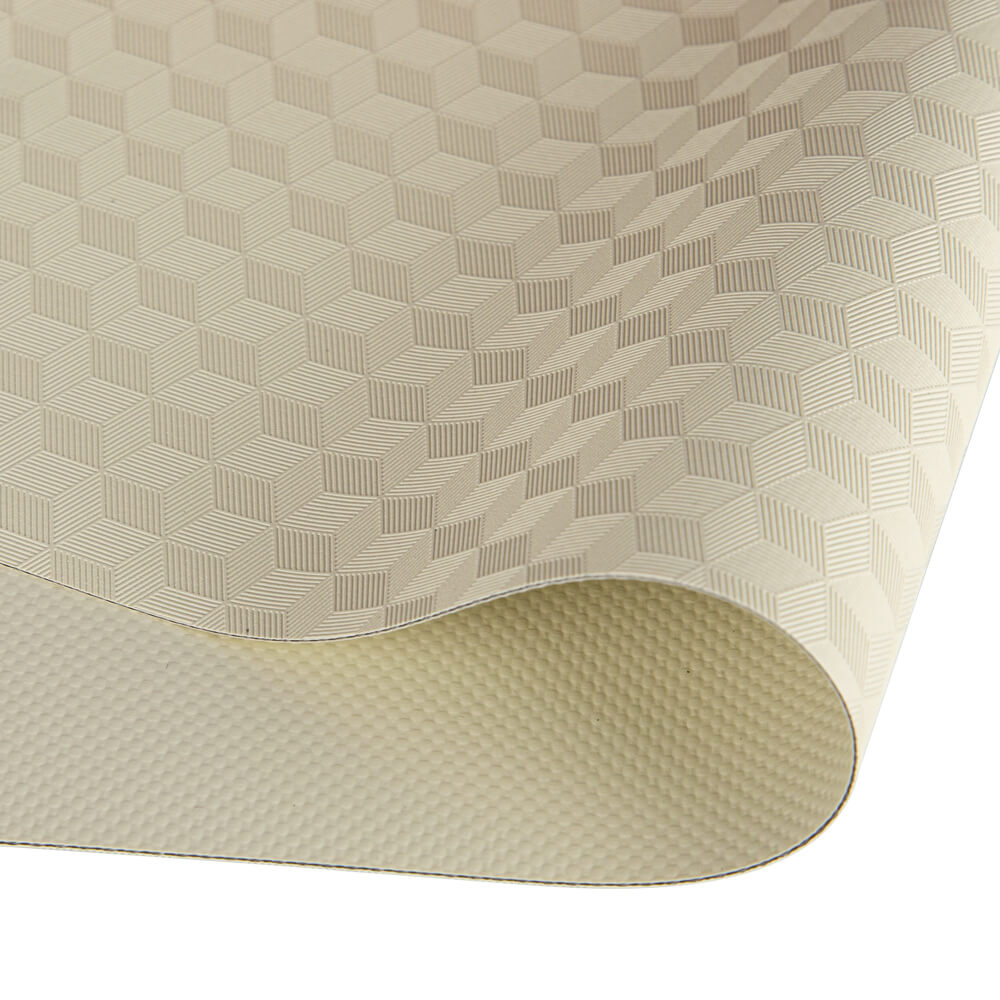 Suitable for inflatable material, tents, decoration, truck cover, pickup, waterproof bag, floor mat, etc.
Embossing option: Cape embossing, Cow embossing, Diamond embossing, Oxford embossing, 3D embossing,
Linen embossing, Satin embossing, Tatami embossing, other pattern please contact us for details..
V Introduction for DERFLEX
DERFLEX is a professional manufacturer of . We have our own factory, which is located in Zhejiang province, China , with 7 production lines, the supply capacity is 300,000sqm/month. We can produce different kinds of wide format digital printing media. Such as coated Frontlit, backlit, laminated PVC tarpaulin, blockout,mesh,self-adhesive vinyl, one-way vision, perforate vinyl, wide format print cotton canvas, PVC coated tarpaulin, photo paper, reflective material, projection screen fabric.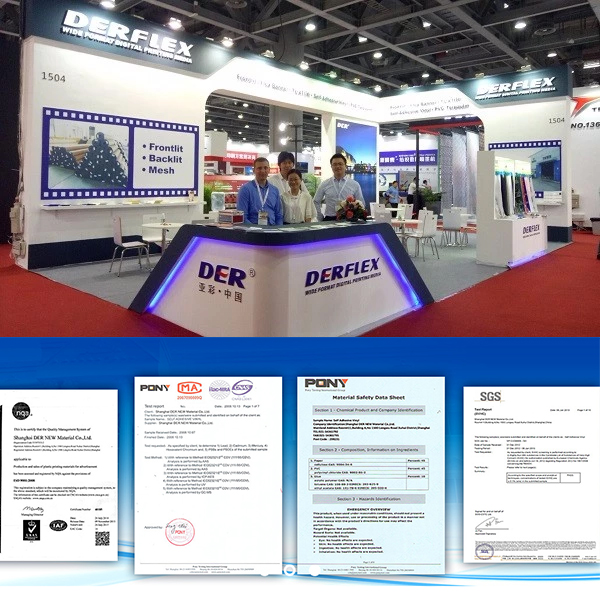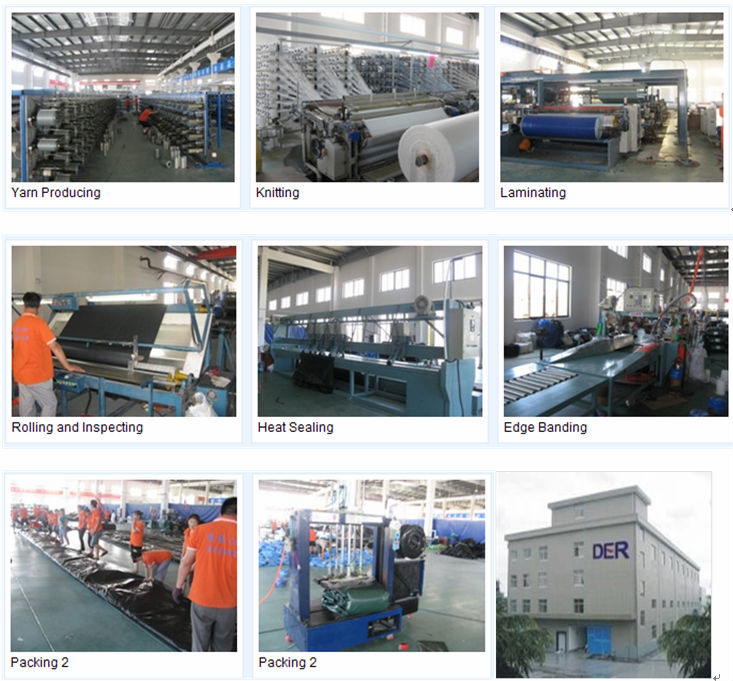 Our main product is PVC tarpaulin and it is widely used as truck/trailer/container cover, tents, pallet cover,strip garden fence,
awnings, inflatable products, adumbral materials for building facility and house.
For further business communication, welcome to contact:
Tel: +8617316447897(whatsapp&wechat)
Email: ellaine@derflex.com
Web: www.derflex.com