I.Preface
Tarps find use in many applications, whether industrial, commercial, or residential. They cover equipment from damage, commercial vehicles and trucks, divide spaces and make tents among other purposes. Thus, there is every reason to have heavy-duty, premium tarps that live to their expectations.
PVC is one of many materials that is used to create tarps. Some of the other common materials that are used to create tarps include canvas, mesh, and vinyl. When should you use a PVC tarpaulin instead of one of the other options available? Are PVC tarps good? Here are some basic knowledges of PVC tarps.
Before understanding, PVC tarps are good or not, it is vital to understand what exactly is a tarpaulin or a tarp, in short.
1) It is the name given to a large sheet of waterproof and flexible material, usually found in the form of cloth such as canvas, commonly coated with urethane. Available in different sizes, it can be made from plastics such as LDPE, HDPE and PVC.
2) PVC tarps are made using high-density, cross-woven polyethylene coated with a polyethylene laminate and sheet material. The center of these tarps is loosely woven from strips of polyethylene plastic with sheets bonded to the surface. These sheets can be either high-density polyethylene or low-density polyethylene (LDPE). Besides, they are treated against Ultraviolet (UV) light to last long.
3) PVC fabrics are coated with a UV coating material that protects them from sunlight. As the sun degrades polyester and forms fissures in it, the UV coating makes the material safe from wear and tear.
III.Advantages of PVC tarps
PVC tarpaulin is usually made of HDPE (High Density Polyethylene).
1) The chemical material can be stable at a high temperature and a certain low temperature (-30 ℃ ~ 70 ℃), with excellent sunscreen, moisture proof and mildew resistant effect.
2) Hardness and mechanical strength is also better than most of the chemical materials, the use of high-density polyethylene produced tarpaulin produced no matter whether the breaking strength, tearing strength or tear elongation in time to lead the other traditional tarpaulin.
3)At the same time, PVC tarpaulin stitching at high temperature pressure treatment, can be 100% join, 100% watertight, when the water drops on the fabric surface, a drop of water immediately slipped, PVC coating smooth and smooth arts, Cloth has hidden in the cracks PVC slurry, so you do not have to worry about whether it leaks!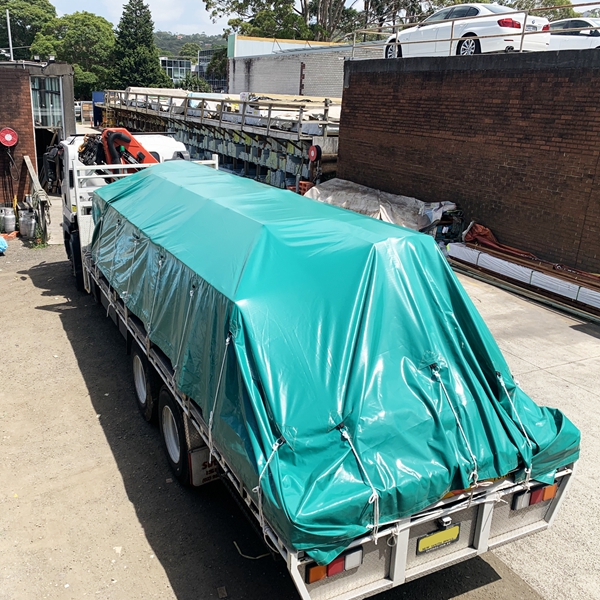 If you want for commercial or residential purposes, PVC coated tarps are designed to give you long-lasting service. Low-temperature cold-crack resistance, high pliability, and high insulation are some of the things you will expect from the high-quality PVC tarps.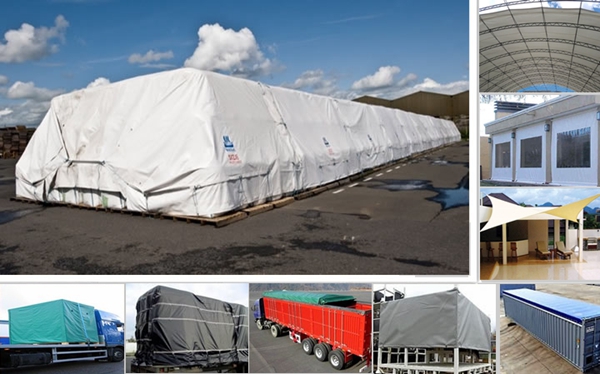 IV.When to use PVC tarps?
PVC tarps are perfect for use in such applications as truck tarps, gym floor covers, baseball field covers, oil rig tarps, or all season outdoor covers, and general industrial equipment covers. Other common uses include salvage and asbestos covers for fire departments, and are very common in outdoor industrial and construction sites.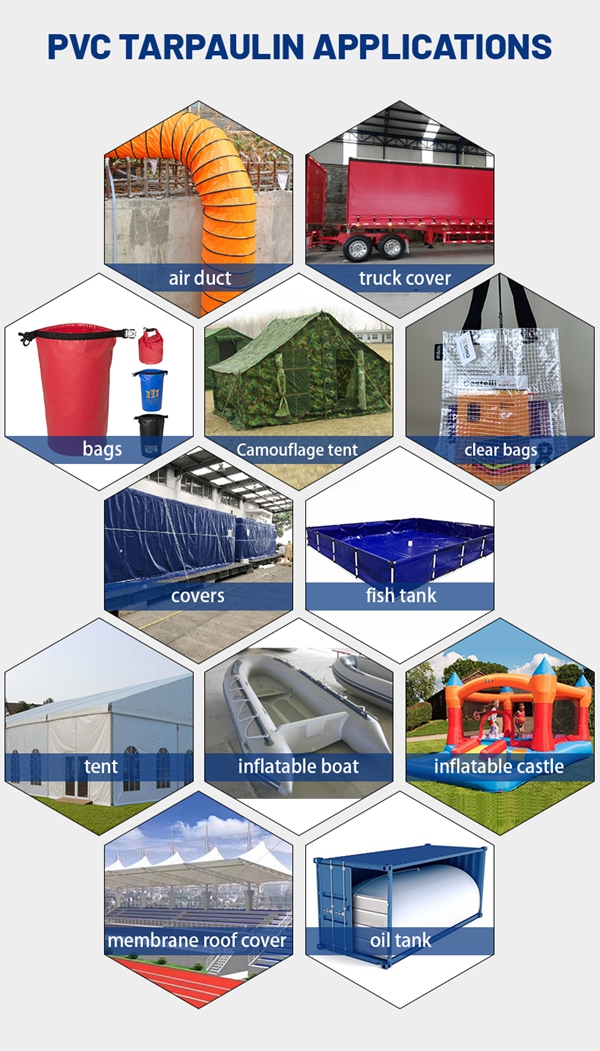 V.Conclusion
In comparison to other tarps, PVC tarps are a good choice for covering tents, vehicles, trucks and as bed liners in trucks.
If you need more information, please contact:
Email:paloma@derflex.com
Whatapp:+86 166 2874 7136
Wechat: 16628747136