Difference Between PVC Vinyl Tarpaulin And PE Tarps
PVC tarpaulin and PE tarpaulin have many similarities in use, but there are still great differences between them after careful analysis.
I. Material and construction difference.
pvc tarpaulin roll waterproof fabric is coated with PVC resin slurry on both sides of polyester base cloth and made at one time by plastic dipping process.
Its structure is relatively stable and the product quality is high.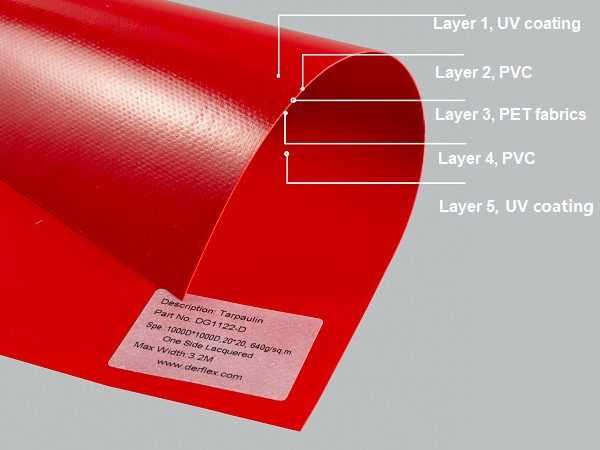 PE Tarpaulin Tarp refers to plastic woven tarpaulin, which is generally made of plastic cloth.
It is a thermoplastic resin prepared by polymerization of ethylene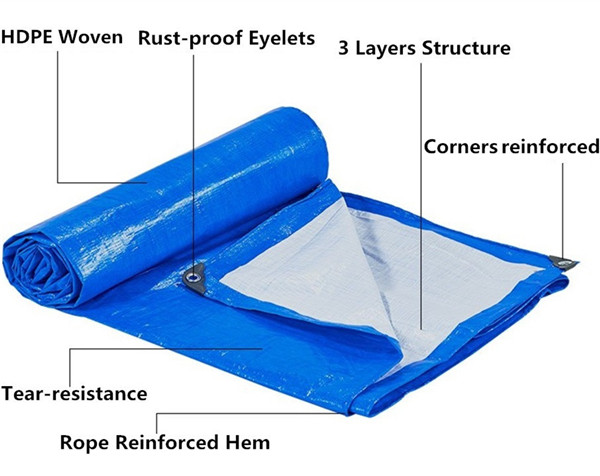 II. Different advantages and disadvantages
a.PVC canvas tarps More widely used, such as truck waterproof, oil field anti-seepage, factory raw material sunscreen, breeding pool, etc.
At present, PVC tarpaulin is waterproof, with good sunscreen effect and long service life.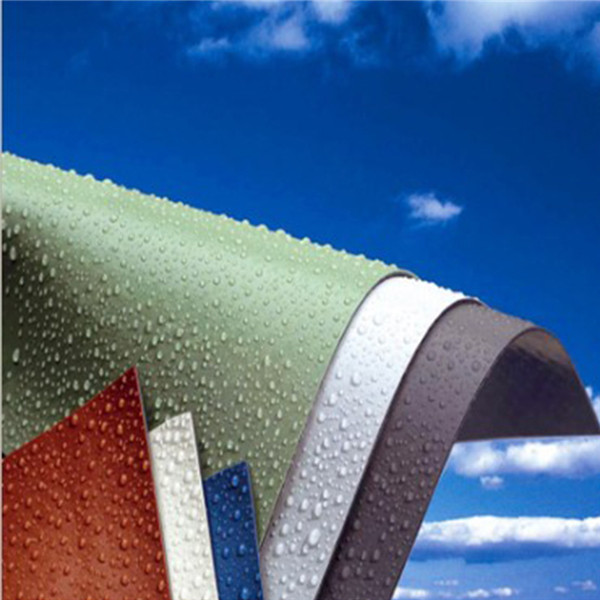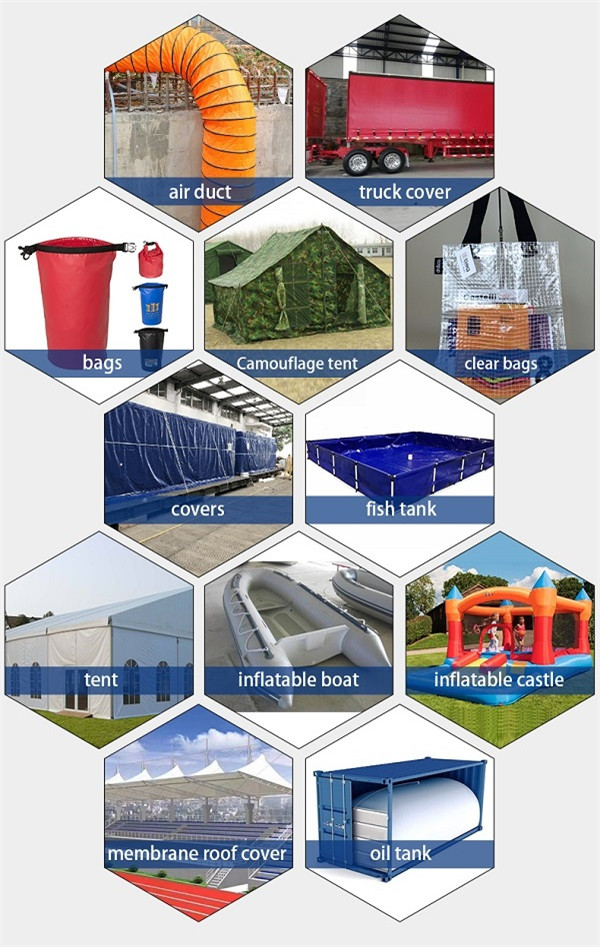 b. HDPE Woven Fabric Tarpaulin ,It is widely used to cover grass, construction sites, chemical industry, grain rain protection, etc.
The disadvantage is that the sun resistance effect is poor, which is generally disposable.
After using it once, its quality will become poor, its weather resistance is not good,
wind and sun will cause aging, and the sun will sometimes cause discoloration of PE tarpaulin.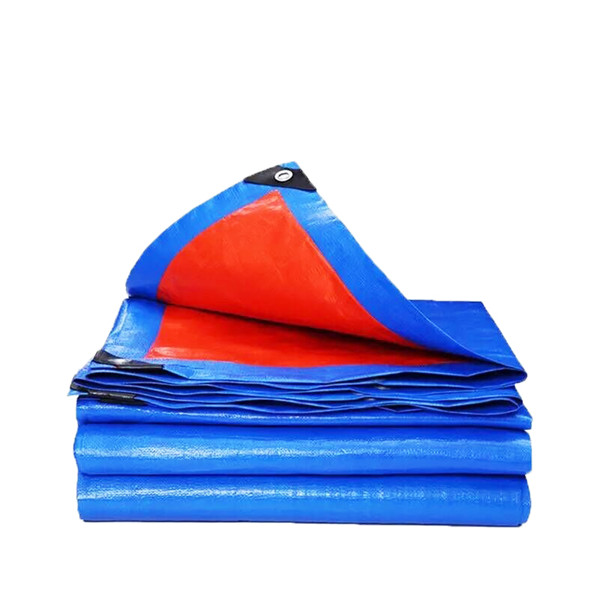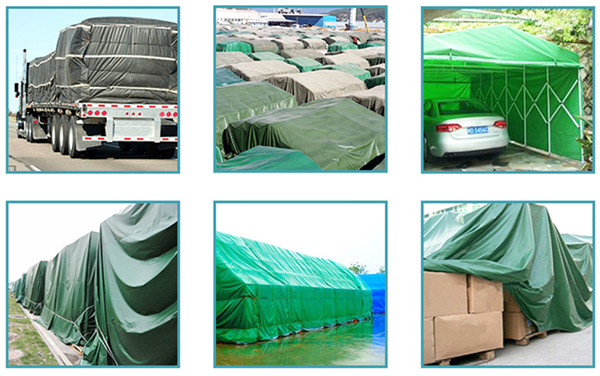 III. Different production processes
PVC Coated Fabric production is a knife coated process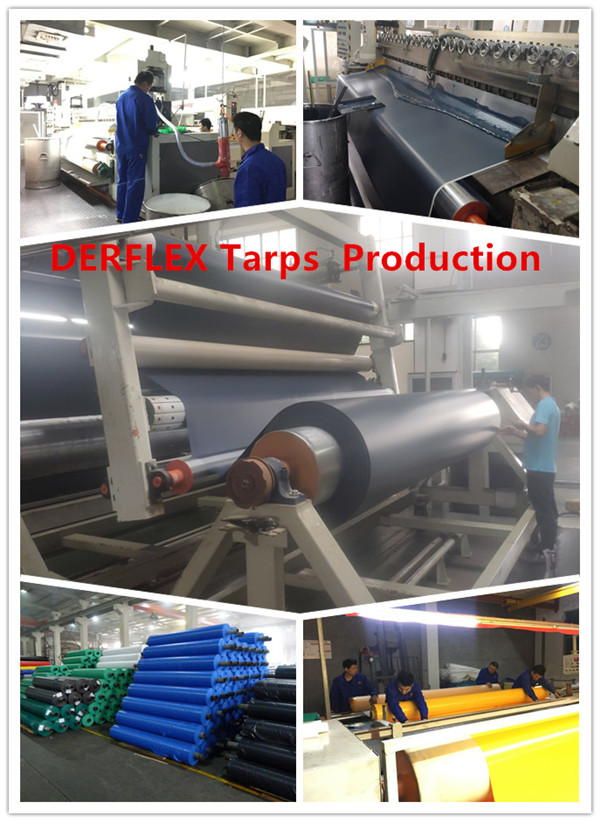 PE Tent Cloth production is a weaving process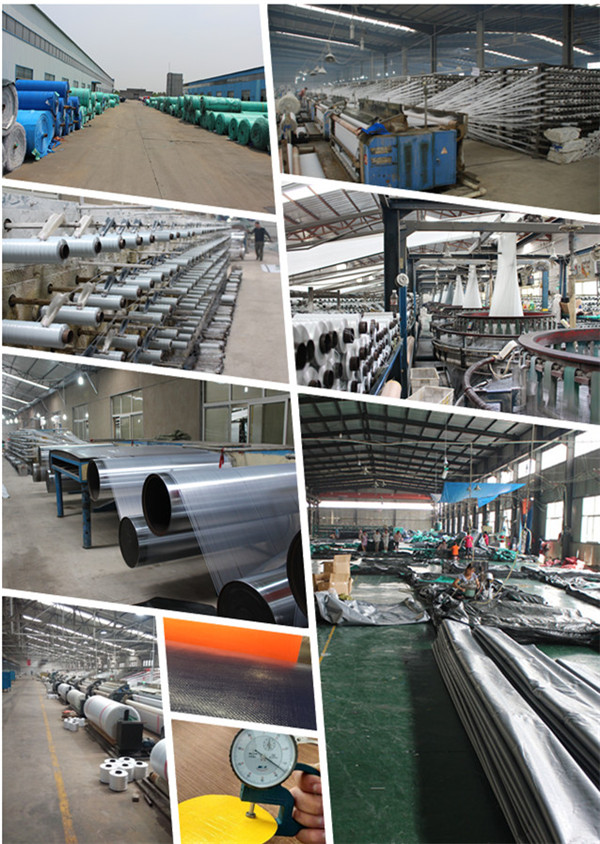 IV. summary
Compared with LDPE Laminated PE Tarpaulin, coated pvc tarpaulin has higher performance,anti-aging, waterproof and fatigue resistance.
It is more suitable than pe tarpaulin.
Therefore, PVC Coated Canvas Tarpaulin is now more widely used.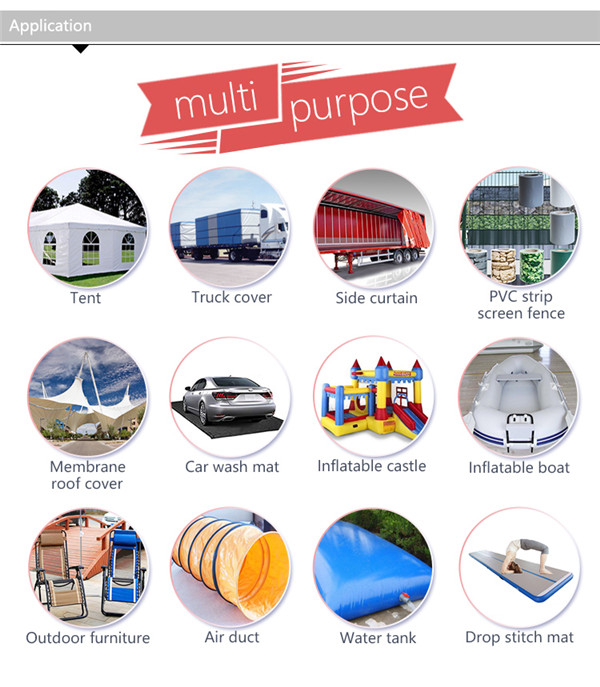 V. Derflex Advantages of tarpaulin
a.Water-proof;
b.Good peeling strength for welding;
c.Strong tearing and breaking strength;
d.Flame-retardant(B1, B2 Optional);
e.Anti-UV;
f.Anti-cold;
g. Anti-Static;
h.Acrylic treatment(optional)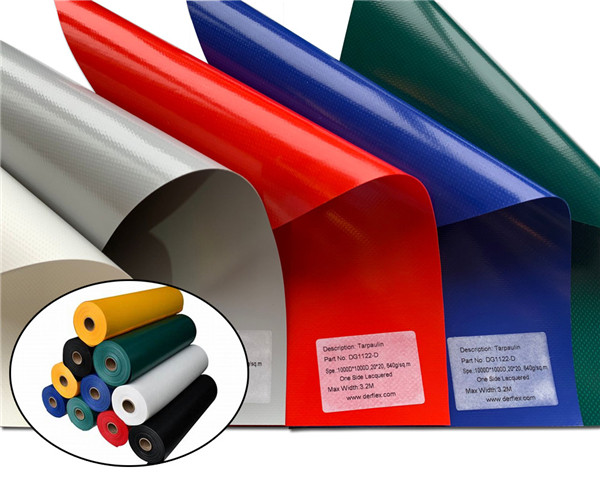 DERFLEX is professional PVC coated tarpaulin manufacturer in China, with experience over 20 years.
DERFLEX focus on manufacturing and exploring PVC fabrics.
we have strict quality control process on the pvc tarpaulin production.
welcome to contact with us to know more about us.
contact information email:Mandy@derflex.com Tel: 0086 13818419094