Waterproof Vinyl Tarps and Vinyl PVC Tarps
DERFLEX Waterproof Vinyl Tarps now includes heavy-duty 18oz and 10oz vinyl tarps with grommets, which are suitable for multiple applications! A vinyl tarp is the right choice for light-duty jobs around the farm, warehouse, or garage. They are very affordable and durable in a variety of environments!
Like our heavy-duty truck tarps, our vinyl tarps with grommets are constructed to last. They are made with rugged, 10OZ or 18OZ vinyl and treated to be 100% waterproof! Heat-welded seams provide maximum strength over the entire surface of the tarp. Rust-resistant grommets are installed every 2 feet to give you plenty of locations for tying a rope or attaching bungee straps.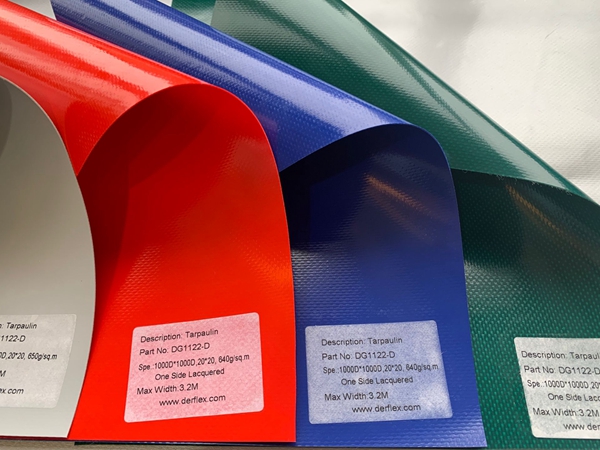 Our 18oz vinyl tarps and 10oz vinyl tarps with grommets are perfect on the farm for covering wagon loads, tractors, or farm implements going into storage. They also work well in industrial settings for covering everything from equipment to finished products. In short, vinyl utility tarps are suitable for just about any light-to-medium-duty commercial application. Best of all, they are cut to size!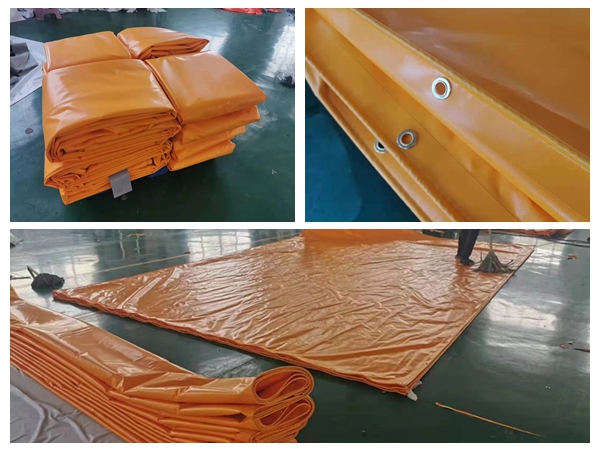 I.Benefits of Vinyl Tarps:
a.One primary advantage of vinyl tarps is their added durability! Unlike plastic poly tarps, our heavy duty vinyl tarps are dual bonded and heat-sealed to ensure maximum durability and increased strength!
b.The vinyl tarp PVC material is also highly resistant to ripping and abrasions, as well as chemicals, grease, and mildew!
c.Vinyl tarps are also superior to mesh tarps because they are designed to keep moisture out, whereas mesh material is breathable and may allow moisture to pass through.
d.With rust-resistant grommets every 2 feet, you can easily and quickly tie down these tarps!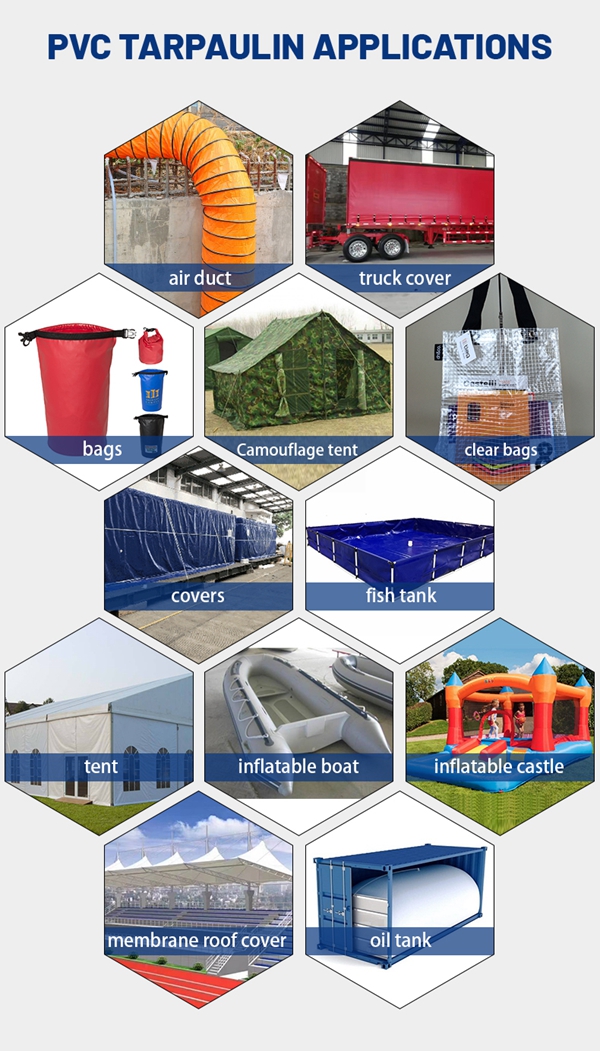 II.Where Heavy Duty 18oz and 10oz Vinyl Utility Tarps with Grommets Are Effective:
a.Because of the durability, strength, and waterproof properties of our 18oz Vinyl and 10oz Vinyl Tarps, you can extend the use of these tarps beyond covering equipment! These tarps can also be used as tents and canopies at campsites!
b.Vinyl tarps are durable, lightweight, and easily transportable, so people prefer using vinyl tarps instead of more permanent, solid construction booths when selling merchandise or advertising!
c.Homeowners can protect their belongings with vinyl tarps.
d.Events can house products, provide shelter, and advertise using vinyl tarps.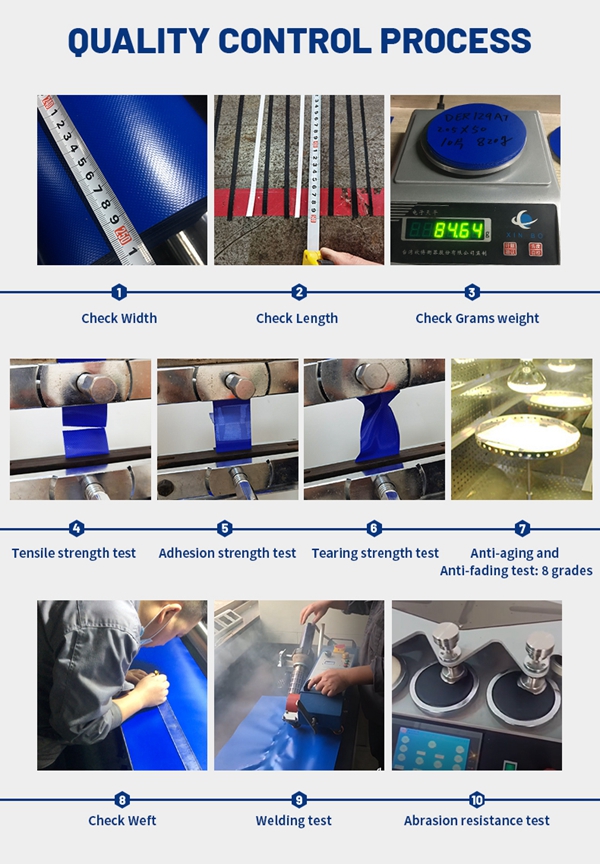 If you need a strong and durable tarp, vinyl is the right choice for you! Vinyl tarps are the best choice for different outdoor uses, and at DERFLEX Products we have a variety of colors and sizes for you to choose from! Our vinyl tarps are made to be strong, cost-effective, tear-resistant, and waterproof for all your protection and shelter needs. Check out the rest of our site for more information!
Derflex is one of the leading manufacturers of Vinyl PVC Tarps in China with a history of 20 years. For more information, please contact me:
Email: serena@derflex.com
Tele: +86 130 1285 4064 (WhatsApp y WeChat)
Facebook ID: https://www.facebook.com/serenazhu0809/