The floor sticker film, also known as the floor protection film, uses a hard 200UM thick matte PVC mask with anti-slip coating on the film surface; this product plays the role of anti-skid and abrasion resistance, and is used in conjunction with the removable adhesive screen.  
| | | | | | |
| --- | --- | --- | --- | --- | --- |
| Item | PVC film thickness | Backing paper | Surface | Roll width | Roll length |
| DFG-180 | 0.18 / 0.22mm | 120gsm | Matte | custom up to 1.52cm | 50m |
| DFG-200 | 0.20mm | 120gsm | Twill | custom up to 1.52cm | 50m |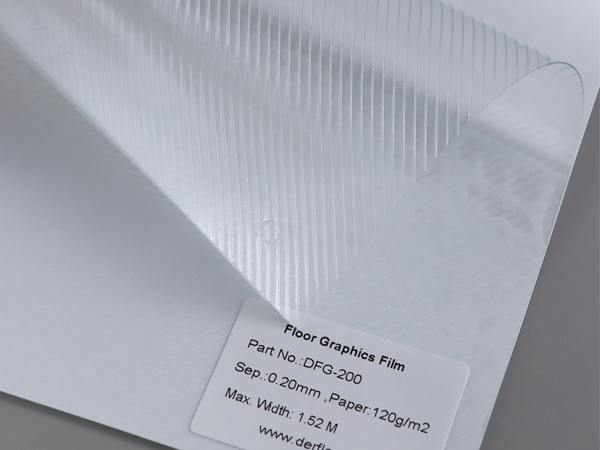 Floor protective film is abbreviated as floor graphics film. It is widely used in various types of floors, mainly for protection and friction resistance. The products are mainly suitable for places with anti-skid requirements such as homes, schools and hospitals. Floor film is used for the protection and protection of various floors The floor material is not damaged and polluted, reducing the cost of floor maintenance, improving the texture and beauty of the floor, and extending the service life of the floor. It is widely used in the production of posters on the ground;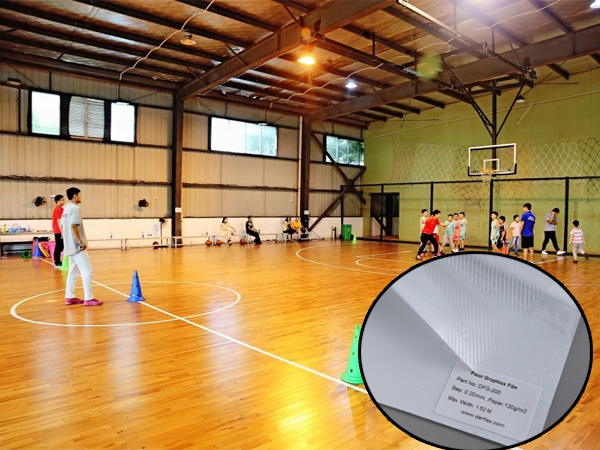 Uses: in large shopping malls, subway and TV station variety hall activity hall surface, sports venues, such as basketball courts, volleyball courts, badminton courts, table tennis courts, etc.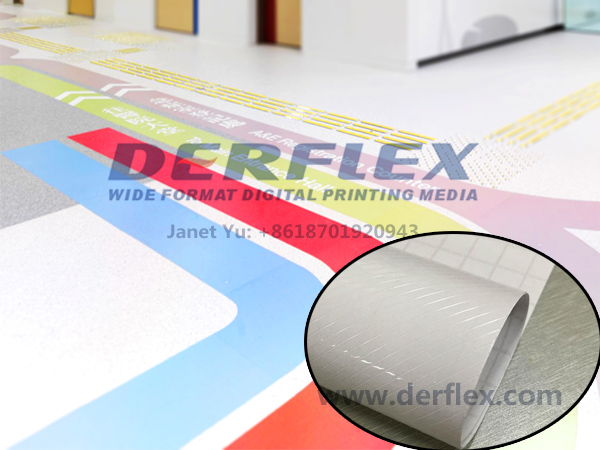 Established in 1998, Shanghai DER New Material Co., Ltd is a professional high-tech enterprise based in Shanghai, and enjoying convenient transportation access. We are fully committed to producing technologically advanced PVC self adhesive vinyl. We are leading operators and manufacturers in the industry, in addition, we are authorized by to be their main distributor in China., Our focus is on R&D, ensuring that we provide our customers with top quality and innovative products. In addition, we use stringent quality control measures to ensure the reliability of our products. With sound business credit, excellent after-sales service, and modern manufacturing facilities, we have earned an excellent reputation among our customers across the globe.