What is pvc layflat hose for drip irrigation
I: What is PVC Layflat hose for drip irrigation
PVC layflat hose for drip irrigation is also the PVC tarpaulin, it is made up of high tensile polyester, high quality resin powder, plasticizer, stabilizer, proper amount of calcium powder, and tiny quantity of chemicals.it is designed for light and heavy duty applications,the hoses are most commonly used in agricultural equipment where continuous water flow through irrigation systems is required. Other applications include water pump, pool & spa, construction, mines and marine.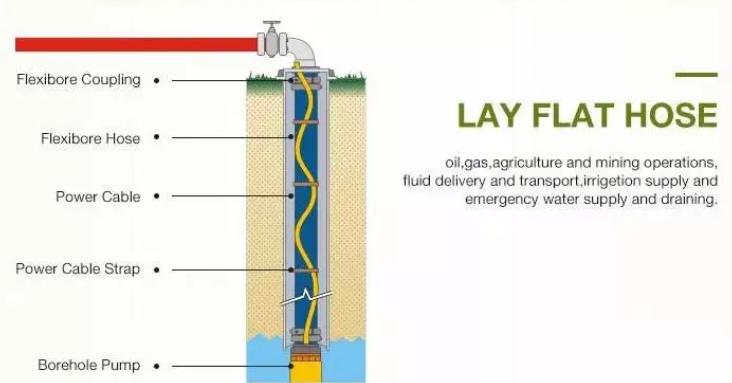 II: Product Specifications and Details:
High-strength polyester industrial filament yarn and high-quality PVC are selected, which are continuously wound, evenly divided, and formed by one-time extrusion coating. Beautiful appearance, light and soft, acid and alkali resistance, aging resistance, stretch resistance, wrinkle resistance, high burst pressure, non-toxic, tasteless and environmentally friendly.
a: Suitable for high temperature environment:
It's used under 100℃ condition, suitable for different high temperature environment.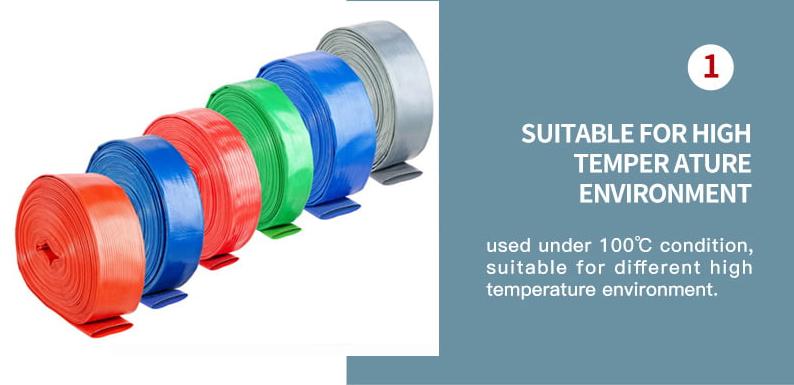 b: High quality Material:
It's made of high-quality virgin material and high-strength polyester yarn, without heavy metal, no smell.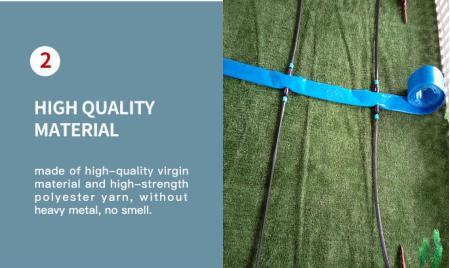 c: Good Durability:
PVC Layflat Hose for drip irrigation is with good durability, anti-uv, hose will not get rigid, dark, oily after long time use, smooth innner and outer surface, flexibile in four seasons.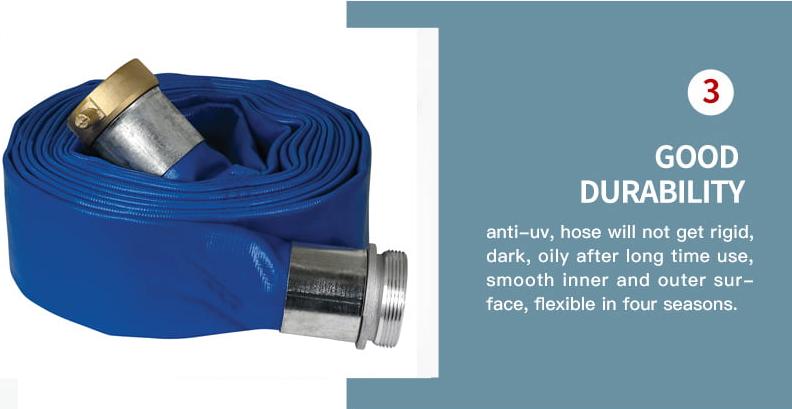 d: Attractive Performance:
It's with high brightness, avavialble for multiple colors, symbol linesand printing.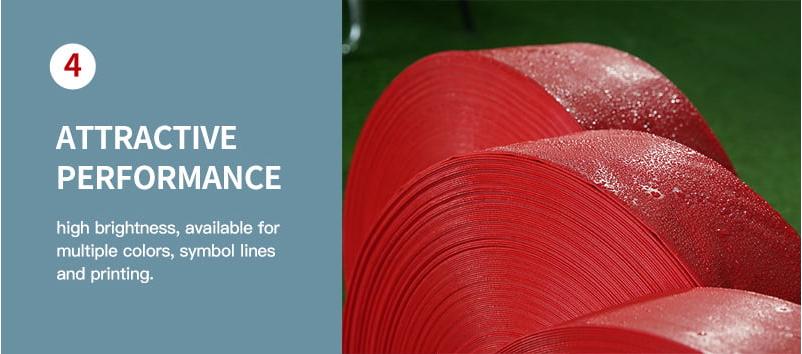 e: Safe and environmental friendly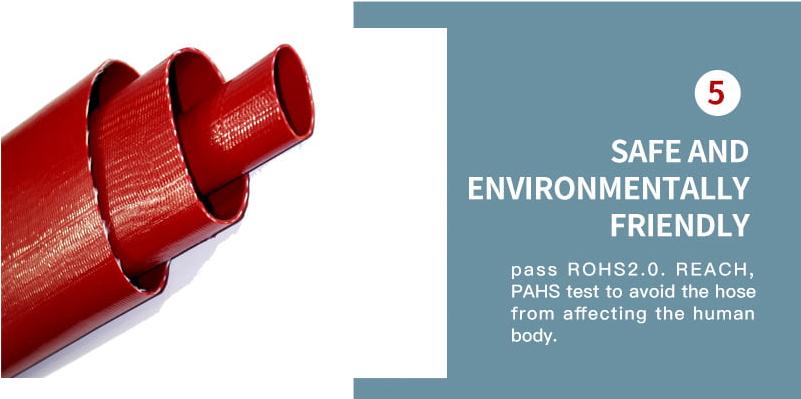 III: Applications:
The choice for conveying water and liquid in agriculture, industry, pumping. It can be assembled with different cam locks which is easy for customer using.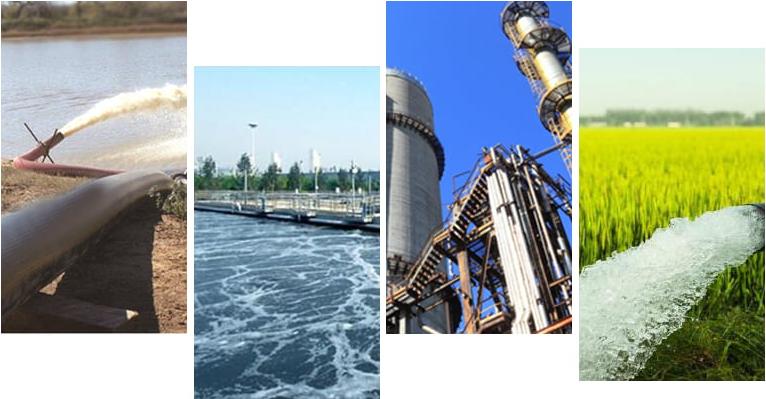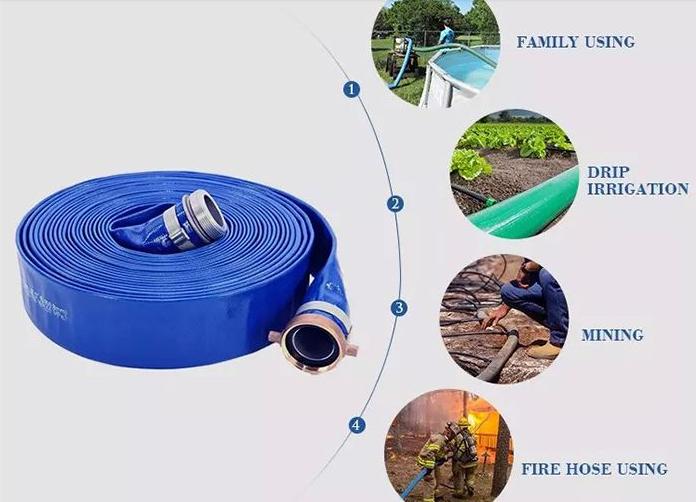 IV: Characteristics of PVC Lay flat hose for drip irrigation:
One-time forming, adopting advanced technology from Germany, Korea and Italy
a: Perfect connection polyester yarn by high technology
b: Environment friendly raw materials / free of industrial waste.
c: UV provides long lasting life
d: Decreases stretching when exposed to pressure.
e: Anti-delamination, anti-expansion, anti-elongation, anti-torsion system
f: Perfect for irrigation and water transportation.
g: Stretching resistant traction resistant.
h: Perfect adhesion between layers.
i: Flat hose on fiexible pvc impregnated in the textile polyester sock, with only one layer.
J:Single layer at hose manufactured with anti-delamination system and with reinforced traction capacity.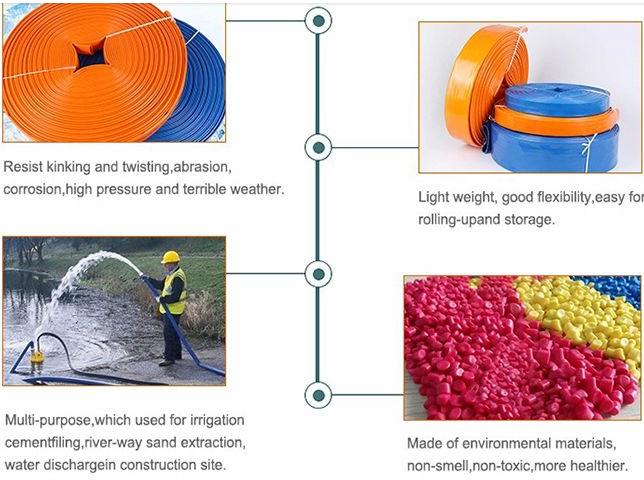 V: Specifications for the pvc layflat hose for drip irrigation:
below table is light duty 4bar specifications, we also supply medium 6bar and high duty 8bar and 10bar. Other sizes available upon request. Color, logo, surface can be customized. Please note: Technical values may vary depending on the hose manufacturer. Please specify any specific technical requirements at time of enquiry.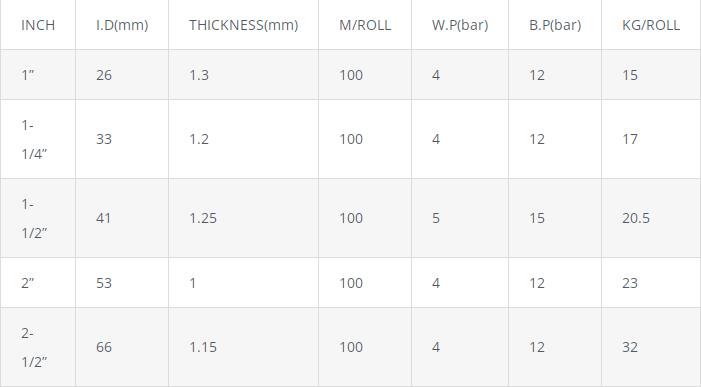 VI: About Derflex
DERFLEX is one of the oldest professional PVC tarpaulin manufacturer in China for more than 20 years. We have strict quality system and we focus on manufacturing and exploring PVC coated fabrics.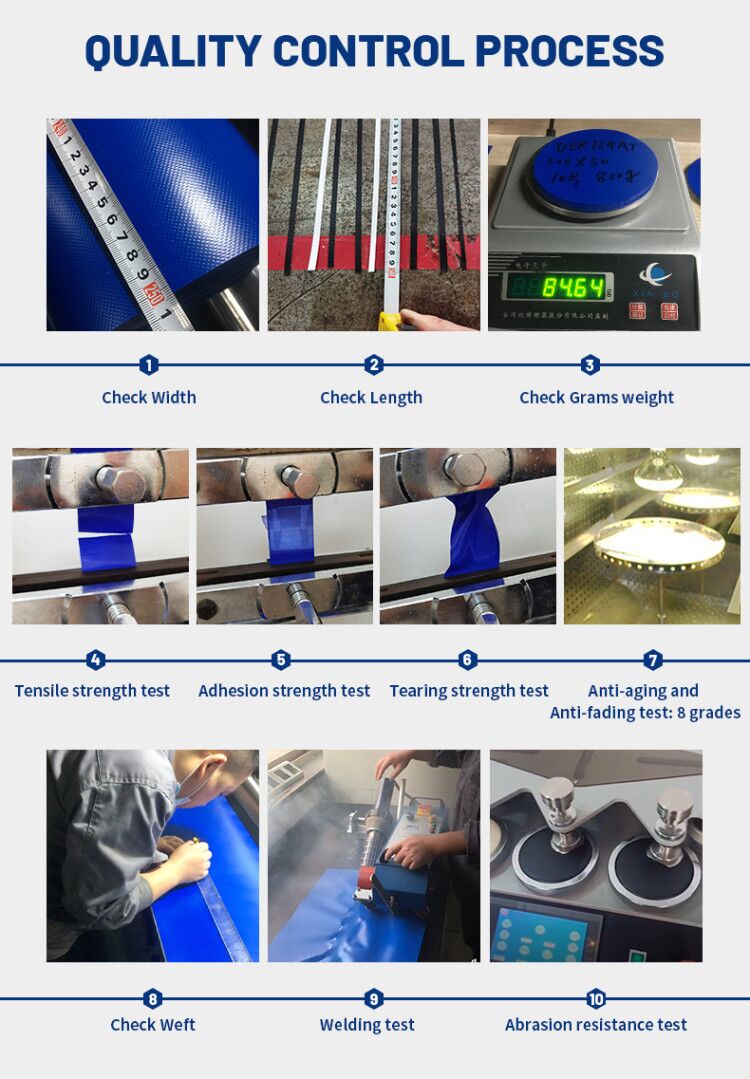 For more information, welcome to reach us at Ann Li( What"s APP&Wechat:+86-187-0192-0943 E-mail: ann@derflex.com