What is pvc tarpaulin
I: What is PVC Tarpaulin?
PVC tarpaulin is made up of high tensile polyester, high quality resin powder, plasticizer, stabilizer, proper amount of calcium powder, and tiny quantity of chemicals.it is a three-ply fabric consisting of a piece of Polyester base fabric laminated between two sheets of polyvinyl film(PVC). first is outer pvc film, in the middle is Polyester base fabric, ten is bottom PVC film again.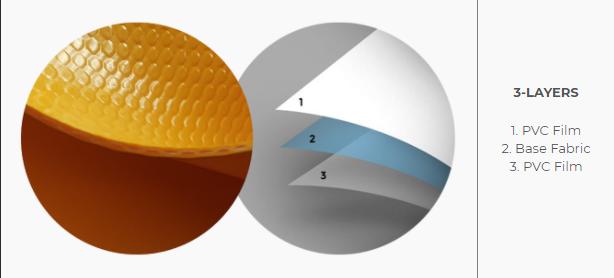 II: Denier and Liner of PVC Tarpaulin:
The Polyester base fabric is measured by the weights of the thread(Denier) and the density of the weave(Liner, threads per inch) or count. The heavier the weight the higher the denier,like 300D*500D 500D*500D 840D*840D 1000D*1000D. 9*9 weave means 9 threads per inch by 9 treads per inch, like 9*9 12*12 14*14 18*18 20*20.The more threads per inch, more stronger of the pvc tarpaulin. we can use different combination of Denier and Liner to change pvc tarpaulin tearing strength and breaking strength, tensile strength etc.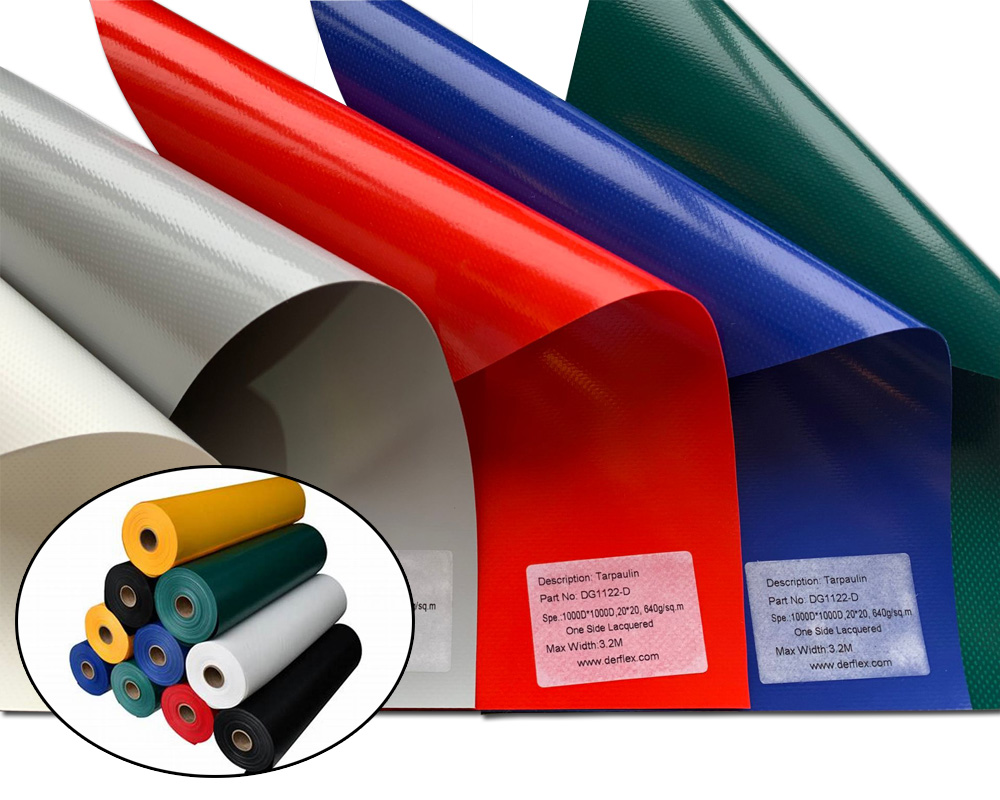 III: PVC Film of Tarpaulin:
We also can adust thickness and structure of pvc film to control tarpaulin weight, by changing formulation to enable certain properties such as flame retardant, antimicrobial, antistatic and ultra violet protected.PVC Film hardness can also cause different hand feeling. When producing we can use different technology like cold lamination, hot lamination, knife coating for different application of material. Different embossing roller can make the tarpaulin surface glossy, matte or embossed.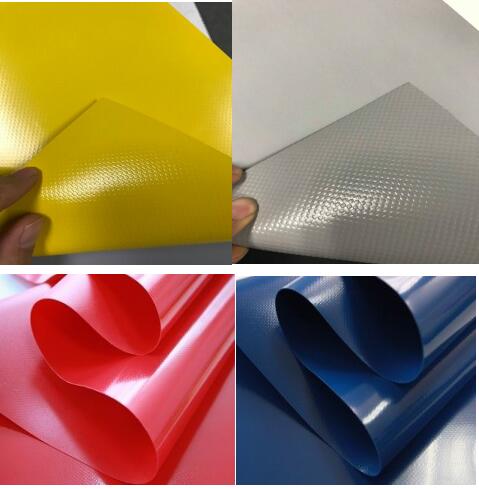 IV: Features:
a.Water-proof;
b.Good peeling strength for welding;
c.Strong tearing and breaking strength;
d.Flame-retardant(B1, B2 Optional);
e.Anti-UV;
f.Anti-cold;
g. Anti-Static;
h.Acrylic treatment(optional)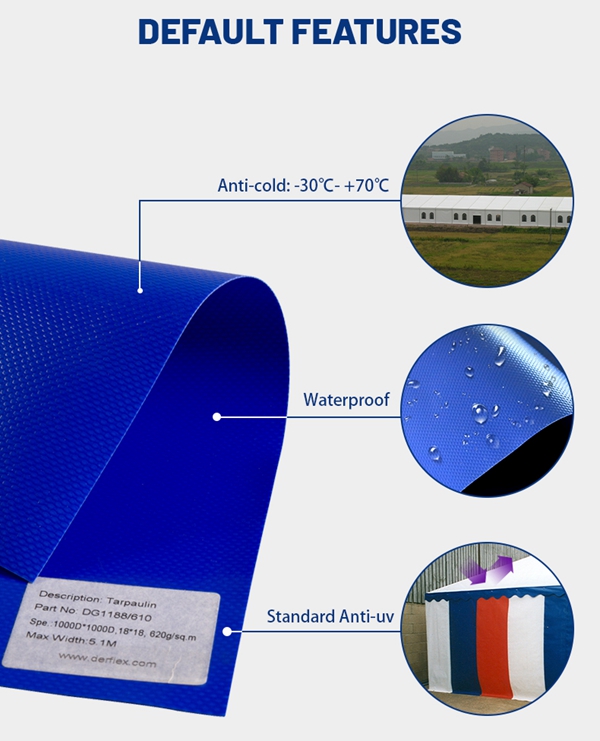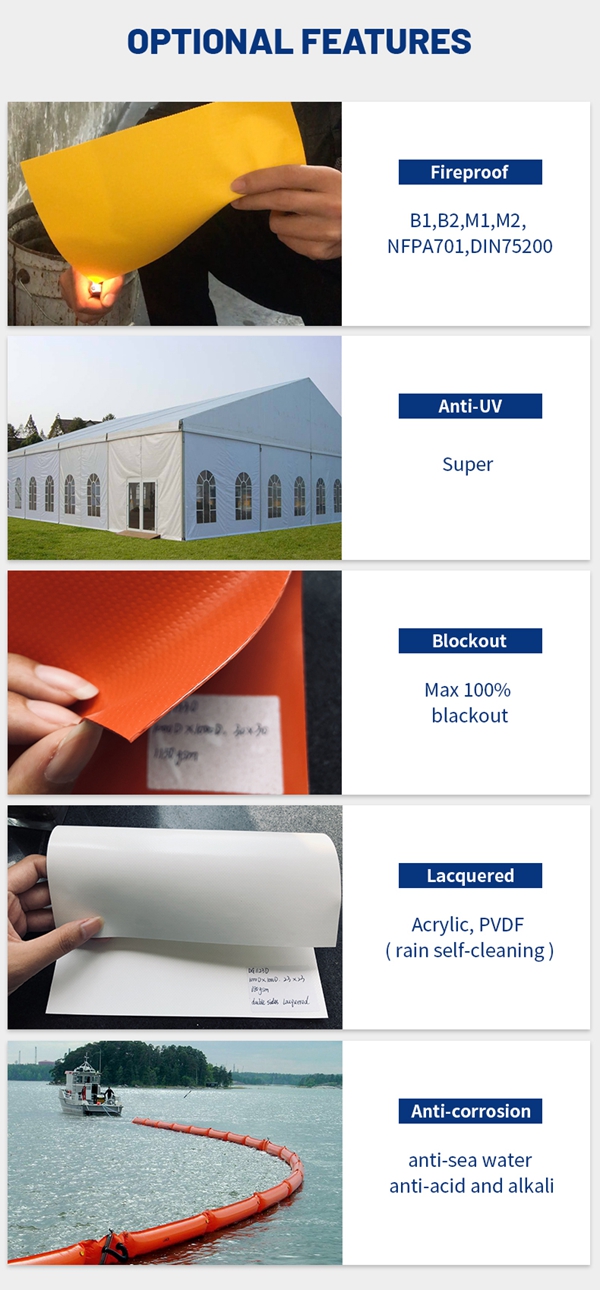 V:PVC Tarpaulin applications:
Polyethylene is a woven plastic-based material used to make poly tarps that can cover a variety of items. They are flexible enough to use in applications ranging from road transport covers to dome shelters and roof sheets. The poly tarp is very common because it is so versatile.
1. Ventilation, Fence and Outdoor tent(blockout);
2. Army tent, Truck cover, High speed door;
3. Water tank, Swimming Pool, Oil Fence;
4. Medical Mat, Inflatable castle, Gym Mat Fabric
5. Rain and sunshine shelter, playground.
6. Army tent, carriage tent and house building.
7. Construction structure.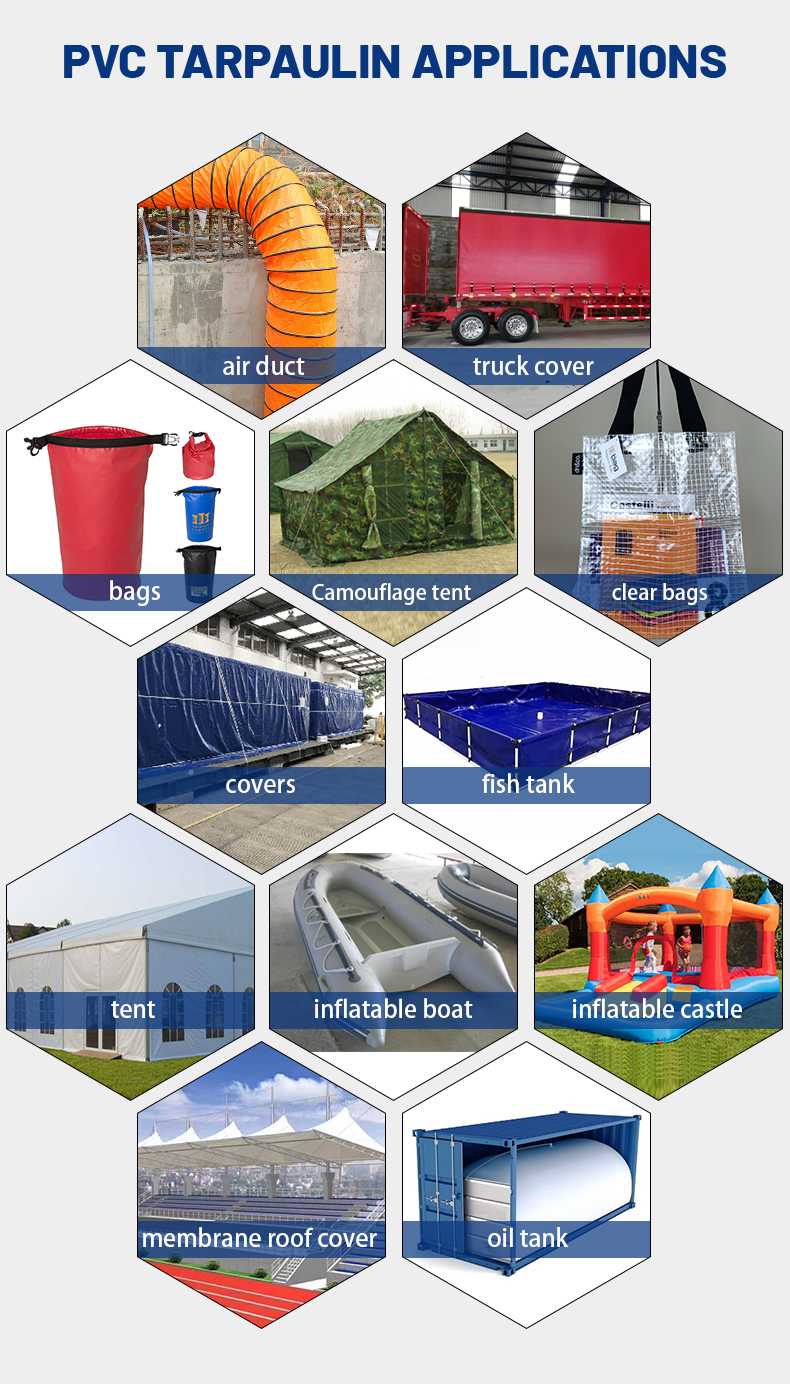 VI: About Derflex:
DERFLEX is professional PVC tarpaulin manufacturer in China, with experience over 20 years, DER focus on manufacturing and exploring PVC coated fabrics.we have strict quality control process on the pvc tarpaulin production.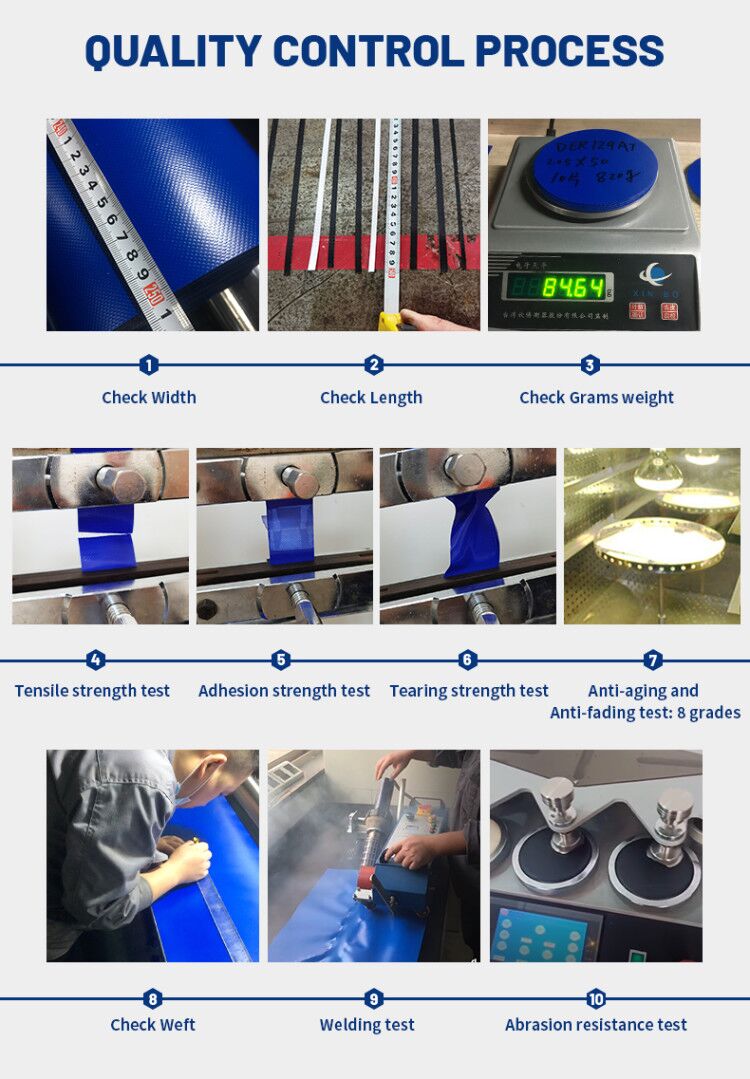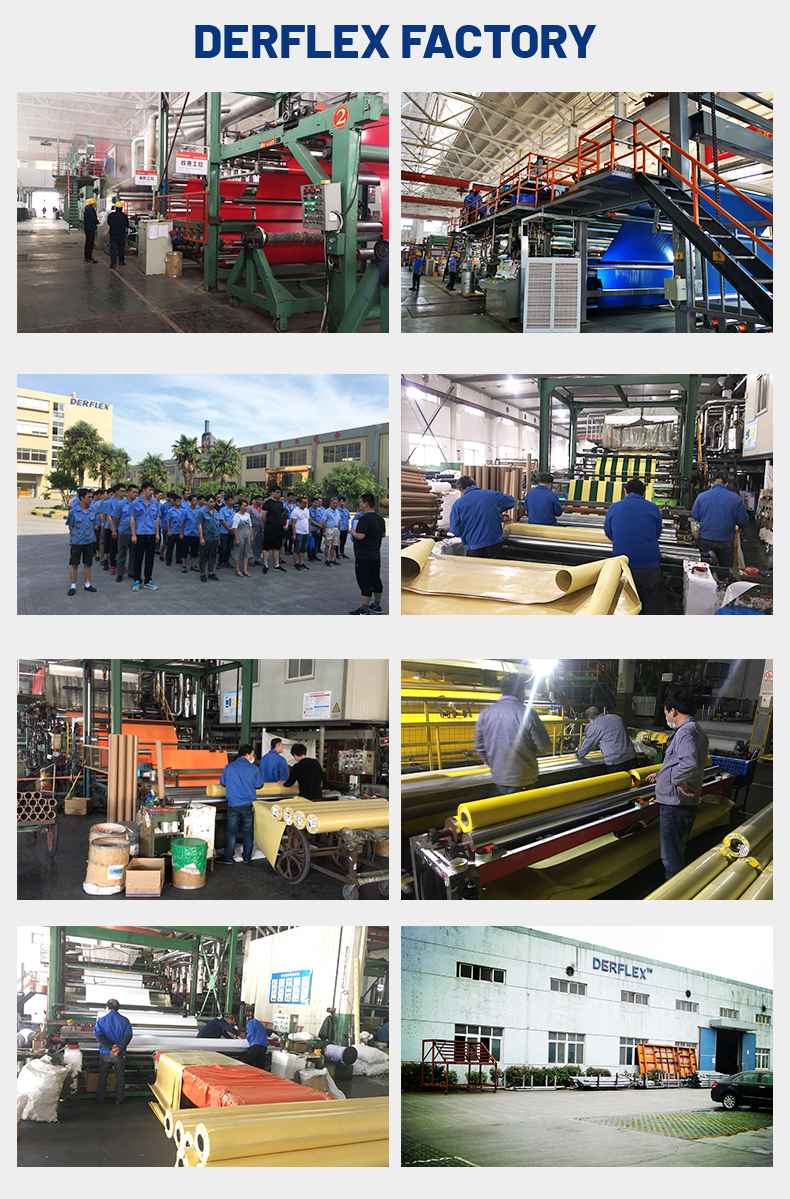 VII: Contacting:
Welcometo reach us at Ann Li(What"s APP&Wechat:+86-187-0192-0943) E-mail: ann@derflex.com for more information