What is the PVDF Lacquer Vinyl Coated Membrane Fabric

I, DERFLEX PVDF Lacquer Waterproof Pvc Tarpaulin Coated Vinyl Fabric is a kind of composite fabric laminated with two PVC films and one high tenacity polyester base cloth.
It can be widely used in building construction, advertisement,transportation and entertainment, welding covers,tent, outdoor protection.
II,The coating is mainly polyvinyl chloride (PVC) resin, and the weight of the different coating should be between 400 and 1500 g/m2 depending on the functional requirements.
The surface layer should be made of polyvinylidene fluoride resin (PVF) or polyvinyl fluoride resin (PVDF), polypropylene resin (ACRYLIC), silicone resin, etc., and should have the function of improving the self-cleaning and anti-aging properties of PVC membrane materials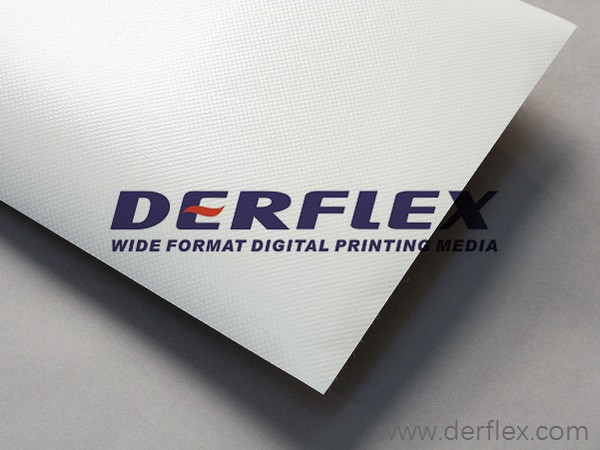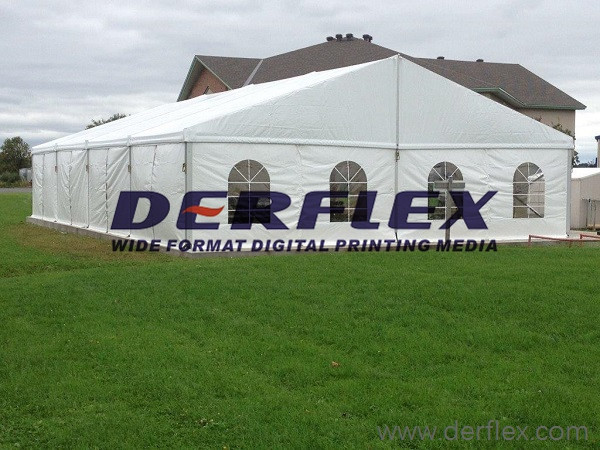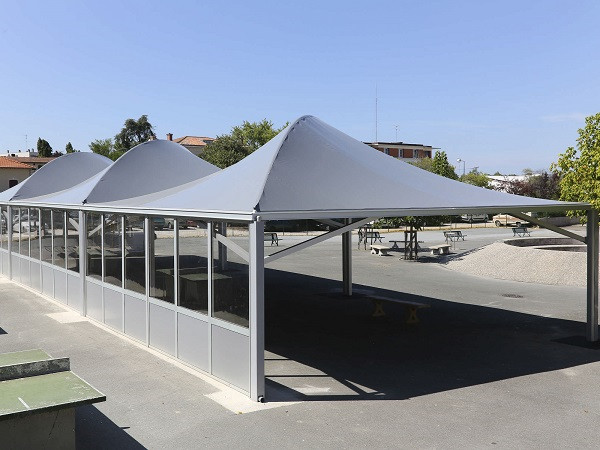 III,PVC coated Tarps Quality Testing:
Description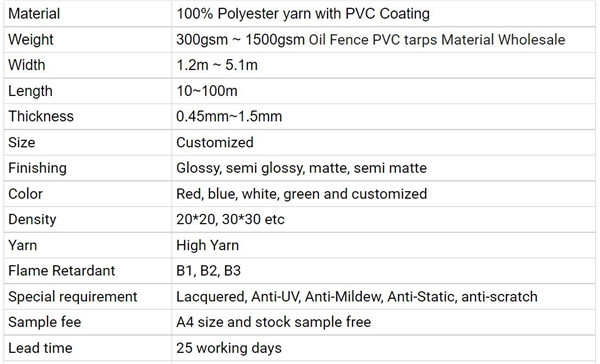 PVC tarpaulin Data Sheet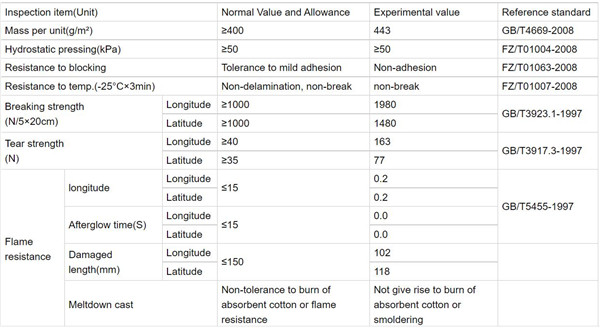 DER will do products quality testing for all products before every delivery.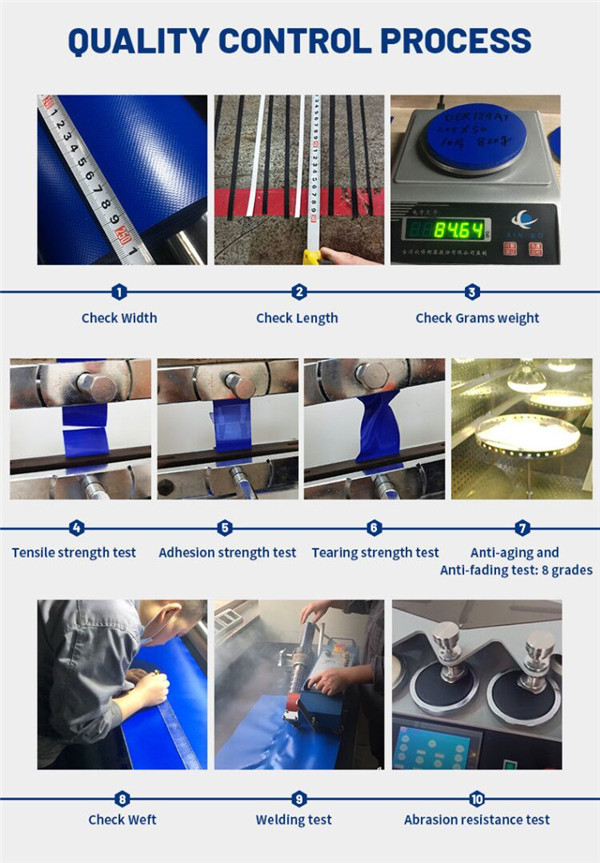 IV, Pvc Tarpaulin Coated Vinyl Fabric Application:
1.Derflex PVC coated tarpaulin is not only widely used in Tent, truck cover, wedding tent, waterproof warehouse, parking garage.
2.But also Widely used in minig ventilation system, oil booms, container bags and other building construction industrial etc.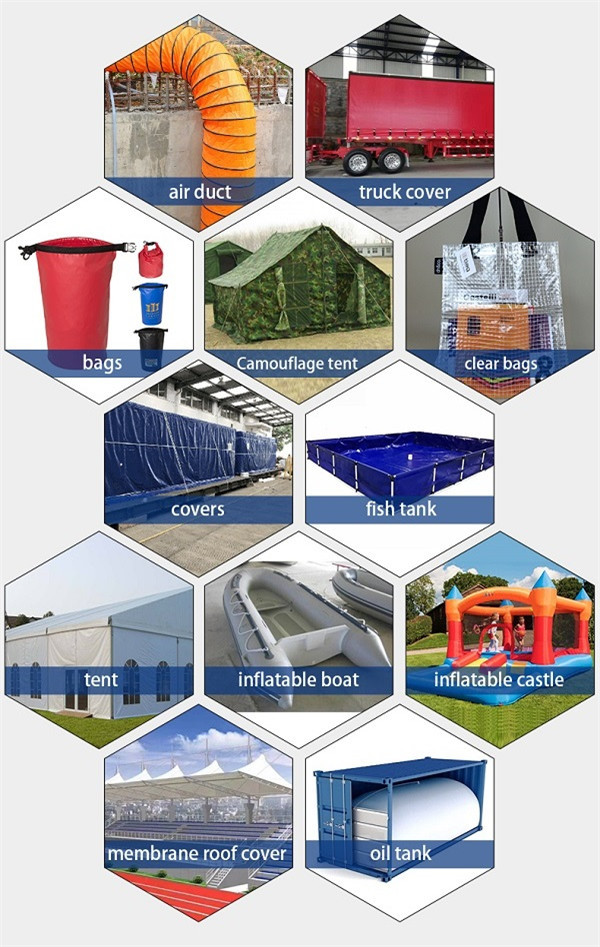 V,DERFLEX(Professional PVC coated fabrics manufacturer in china)Tarpaulin Features:
1. Laminated technology & Hot-melt Coating & Knife coating technology
2. Outstanding tearing strength for welding
3. Flame retardant character (optional),B1 ;M1,
4. Temperature resistance: -20--70
5. Cold Crack Resistance, Anti-Mildew, Anti-Static treatment, Waterproof
6. Anti ultraviolet treatment(UV).(optional)
7. Acrylic treatment (optional).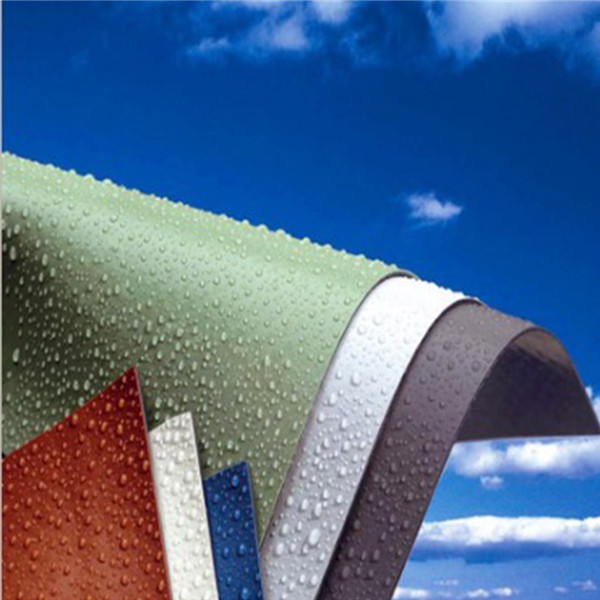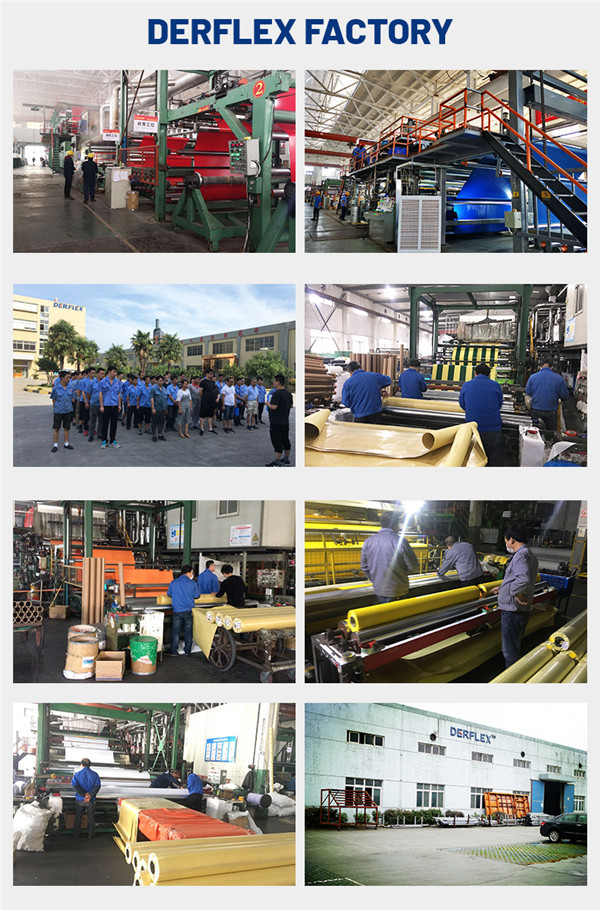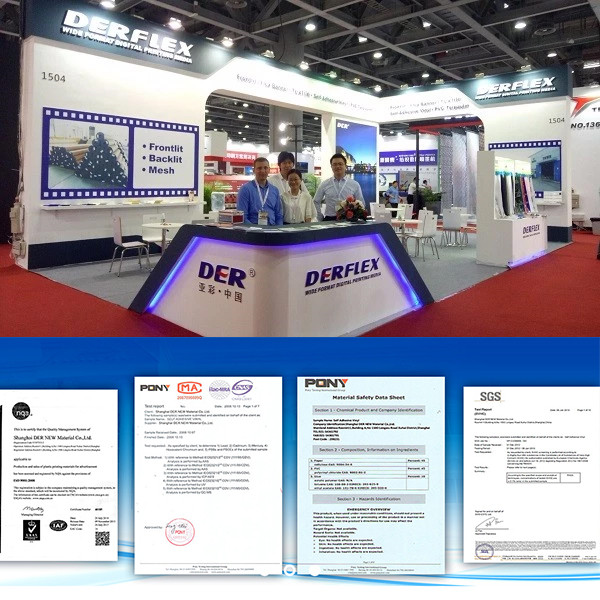 DERFLEX is professional PVC coated membrane material manufacturer and supplier in China, the PVDF Lacquer Vinyl Coated Membrane Fabric can be used outdoor for over 10 years without color changing.
If you have more interest, please contact our sales department for more information.
Email :Mandy@derflex.com , whatsapp: +86 13818419094.