What's The Difference Between 2d,3d,4d,5d And 6d Carbon Fiber Vinyl
I What's The Difference Between 2d,3d,4d,5d And 6d Carbon Fiber Vinyl
Carbon fiber wrap or vinyl wrap is a textured film or sticker emulating carbon fiber. Some manufacturers offer vinyl that closely imitates the look and texture of carbon fiber. However, this adhesive-backed film doesn't have the same properties and is dramatically less expensive than the real thing.
Carbon fiber vinyl is usually sold in rolls or sheets, and is usually a PVC-based vinyl that has an adhesive backing and can be stuck onto things. Think of it like a big sticker or sort of contact paper. It tries to mimic the real carbon fiber look (there is definitely a difference, but there is some pretty good stuff out there), but the cool thing is that the better material allows you to apply heat and then conform it around complex shapes.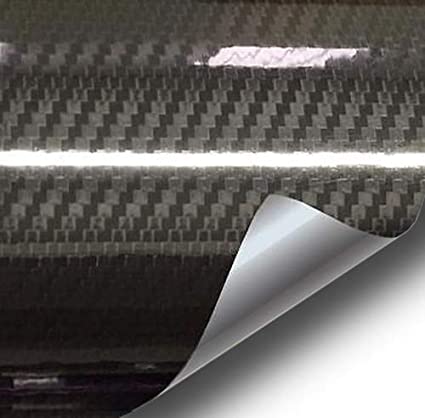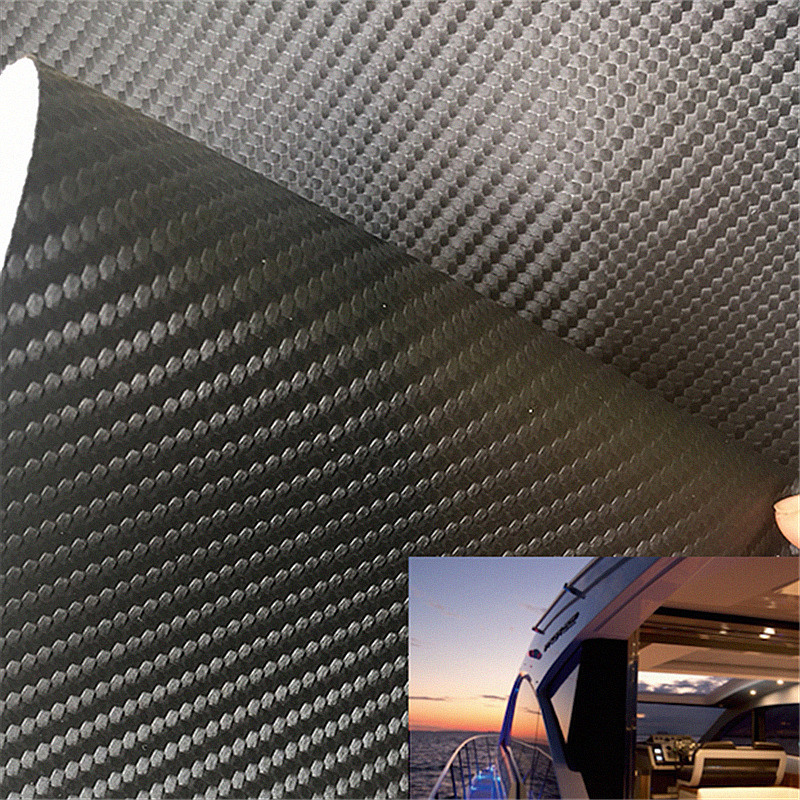 II Carbon Fiber Characteristics/Benefits
1 Processed carbon fiber is typically very light and strong compared to its metal counterparts.
2 It generally has a woven fabric look that when infused with epoxy resin, dried, then finally polished offers a very visually pleasing three-dimensional appearance.
3 Real carbon fiber is only black, although there are ways to incorporate color by either tinting a clearcoat that is applied to the exterior or using hybrid/alternative materials such as Kevlar or Aramid.
4 Carbon fiber as a raw fabric (we'll discuss this later) can be wrapped around an object and then infused with resin. This is called skinning (we sell a kit that includes everything you need to do this), and although you give the wrapped object the look of real carbon fiber...you do not give it the lightweight advantages. In fact, you're actually adding weight.
5 Additionally, you're offering some level of extrareinforcement/strength, but true carbon fiber parts are generally made from a mold and contain only carbon fiber and resin.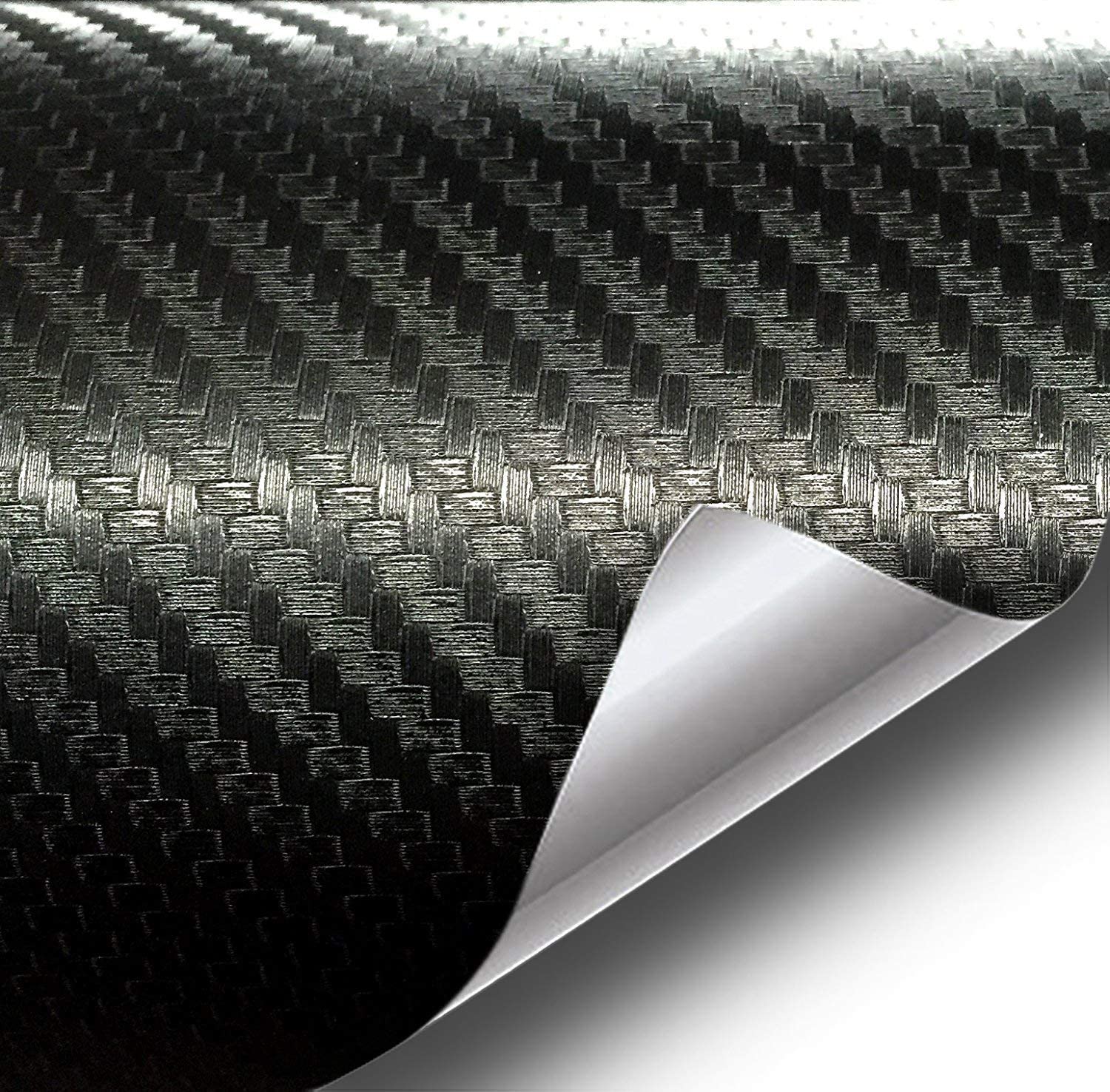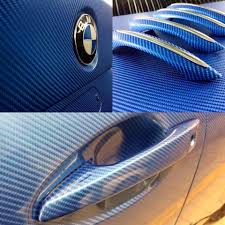 III 3D - Twill Weave Pattern with a Matte (Dry) Finish
The most basic of the four types is the 3D print. The print consists of a perpendicular, cross hatched patterns, resembling a staircase. 3D print also has a matte finish, which is the opposite of a glossy (wet or shiny) look. 3D carbon fiber is printed on the thinner (3.0mil) and thus the 3D vinyl is the most flexible and stretchable which makes it easier to install on curved surfaces. The best feature of the 3D print is the ease of use, and how forgiving it is for 1st time DIY installers.
IV 4D - Circular Weave Pattern with a Matte / Semi-Gloss (Dry) Finish
When I first started researching carbon fiber vinyls, I assumed 3D vinyl meant "Three-Dimensional" and so I struggled to imagine what 4D and 5D would be. Then I thought what the world would 6D be like. Does 4D offer another level of realness? Does it smell different? Does it feel different? It turns out that the original manufacturers didn't have a great naming scheme, and so the number corresponds to the vinyl's generation. 4D is just the 4th generation of carbon fiber prints.
Like 3D carbon fiber, 4D carbon fiber comes with a matte finish. However, 4D can be considered semi-gloss, as the matte finish on the 4D has a slight shine to it but does not have the "wet" look like 5D or 6D carbon fiber. The 4D print has a swirled pattern. Instead of a perpendicular, staircase weave, 4D consists of a rounded, spiraled weave. Although it is slightly thicker than the 3D vinyl, the 4D (3.1mil) is still suitable for applying on rounded surfaces and is an all around great vinyl to work with.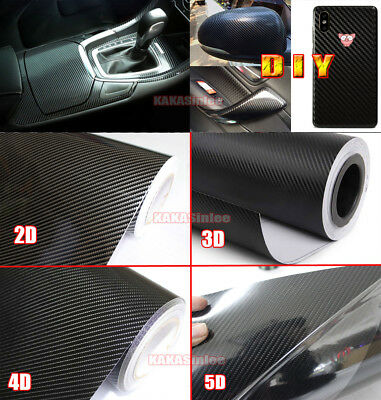 V 5D - Twill Weave Pattern with a Glossy (wet) Finish
The 5D and the 3D share the same carbon fiber pattern. However, the 5D has an additional gloss layer. The gloss layer gives the vinyl a recognizable shine and a "wet" look. 5D and 6D bring a more real look and feel to true carbon fiber. Because of the additional gloss layer the vinyl is slightly thicker (3.4 mil), making it tougher to be applied on rounded surfaces. This will take some practice and patience to get the perfect install. I was aesthetically pleased by the look the gloss layer gave the vinyl.
VI 6D - Circular Weave Pattern with a Glossy (wet) Finish
The relationship between 6D and 4D is the same as the one between 5D and 3D. They both share the same print, but differ in that one has a gloss layer and the other does not. The 6D carbon fiber (3.4mil) is the same thickness as the 5D. While this looks and feels like real carbon fiber it does require some practice to get a perfect laydown on the vinyl.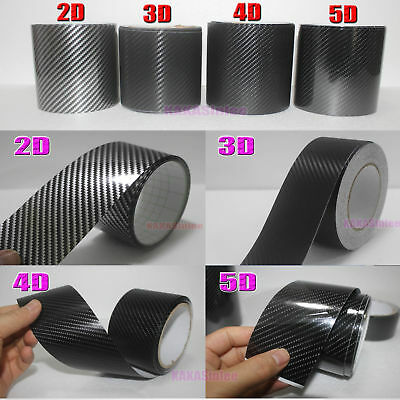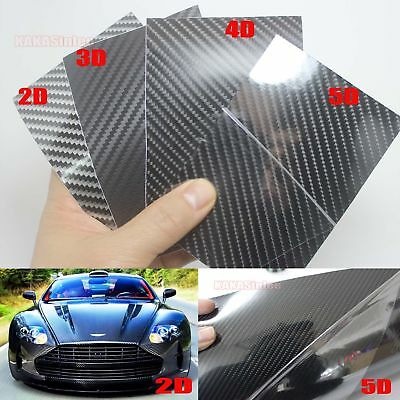 So now that you understand a little more about the difference in Carbon Fiber vinyls, figure out what makes most sense for you. 3D and 4D is great for wrapping more difficult surfaces. 5D and 6D is perfect for the hood or other large flat surfaces. You can mix and match if that's your thing. or you can keep it simple and clean and go with one type. And don't forget when laying down vinyl, a heat gun or hair dryer goes a long way in getting the perfect installation.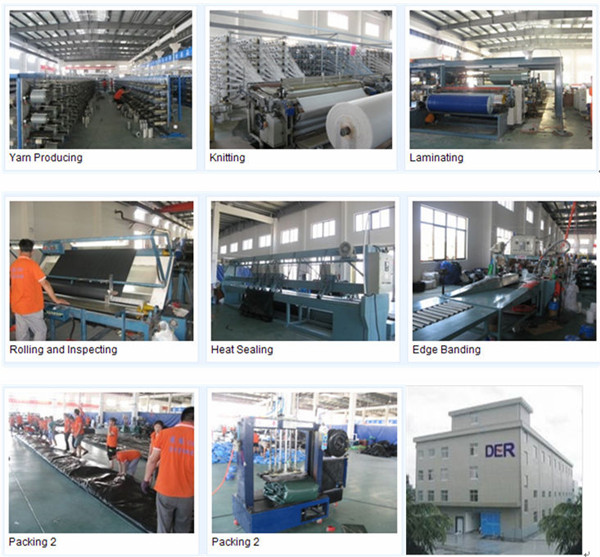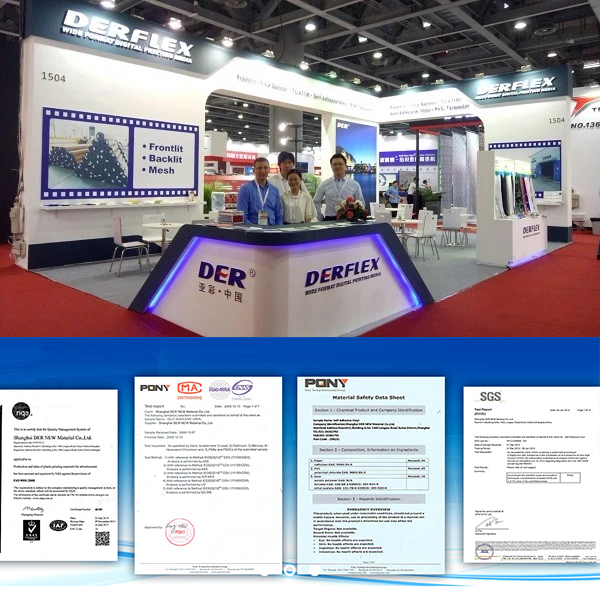 VII DERFLEX is a professional manufacturer for advertising printing material and pvc products over 20 years.If you are interested in our products, welcome to contact with me:
Tel: 008617316447897( whatsapp&wechat)
Email: ellaine@derflex.com