Which is the best tarp to use in a gym?
With the development of the times, many jobs that rely on manual labor are gradually replaced by mental labor. Although technology has improved our quality of life and work efficiency, our bodies may also be affected by a long-term lack of exercise. This requires additional fitness exercises to maintain good health, and gyms are becoming more and more popular.
Tarpaulin, as an economical, durable, and environmentally friendly raw material, is widely used here. For the following different applications, I will recommend the most suitable tarps to you.

I) Where do you need to use tarpaulin products in the gym?

1. PVC Tarpaulin for gym mat
PVC gym mats are useful fitness equipment for many people because they provide a comfortable exercise surface and help prevent slips and injuries.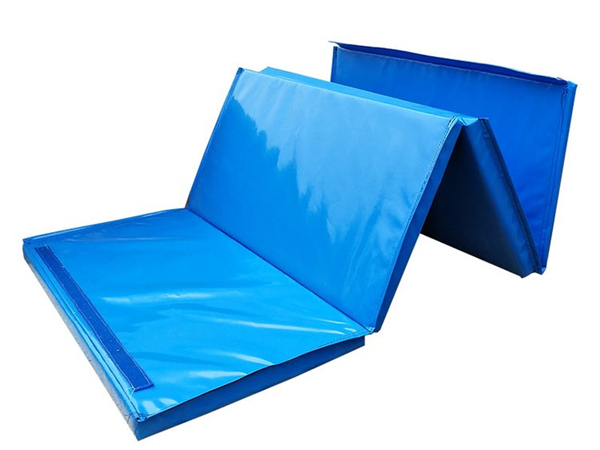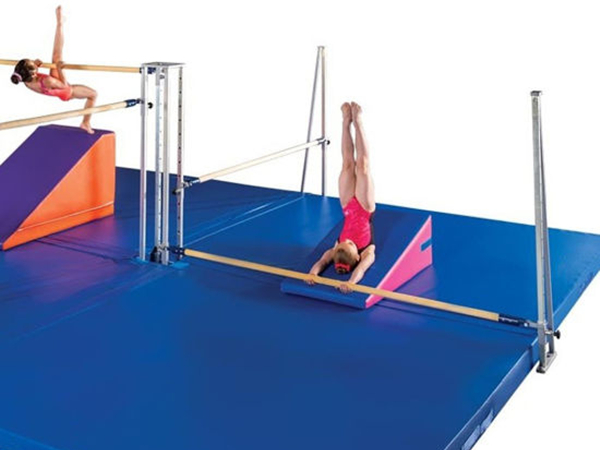 2. Tarpaulin PVC for GYM Air Mat Barrel Track Roller
Air Barrel can be used for tumbling, vaulting, beam and bar skills to teach body awareness and control, or used to create obstacle courses.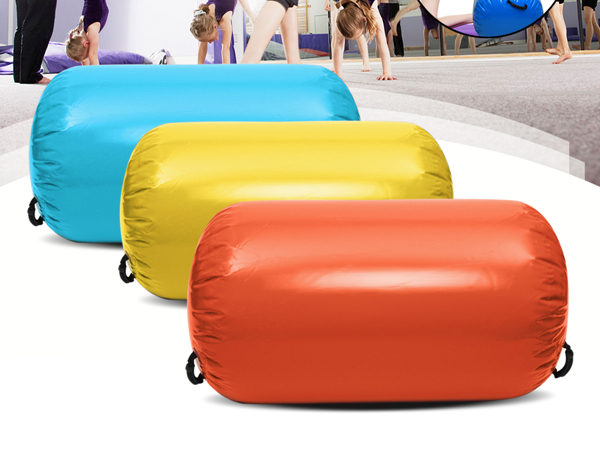 3. PVC coated fabric tarpaulin for Gym Floor Cover
The PVC floor covering of the gymnasium can be a protection system for the floor, a large plastic tarpaulin. Used to host non-sports events, such as receptions, awards ceremonies, indoor track and field games, gymnastics events, graduation ceremonies and other sports events.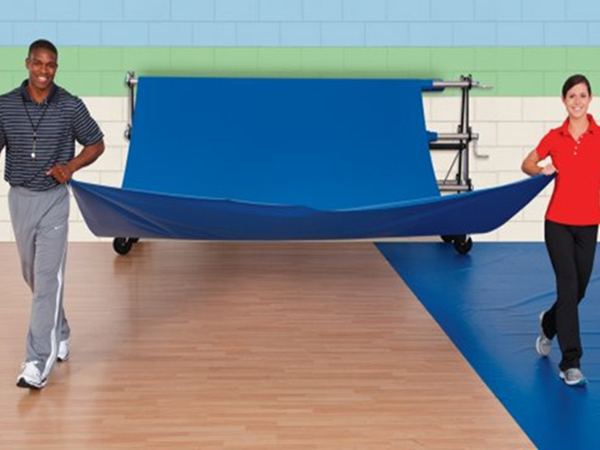 4. PVC tents for Gym
Due to the large amount of work, long construction time and high cost of traditional sports stadiums, the current indoor sports stadiums are mostly made of aluminum alloy tents with prefabricated structures, and some PVC tents are used in stadiums.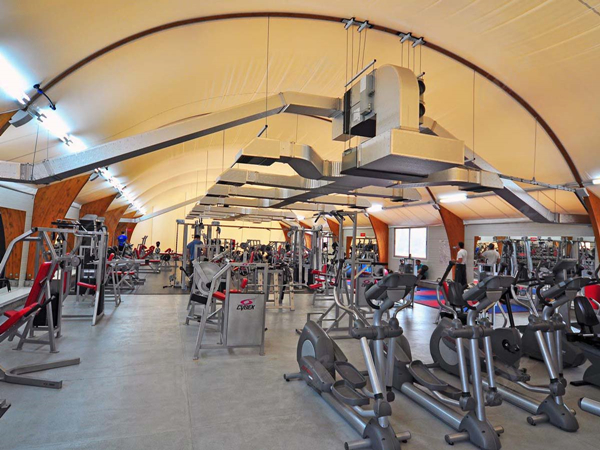 5. PVC Transparent tents for Gym
Outstanding Translucency - Provides natural lighting and reduce heat transmission.
High abrasion resistance, , Anti-static, high light transmission.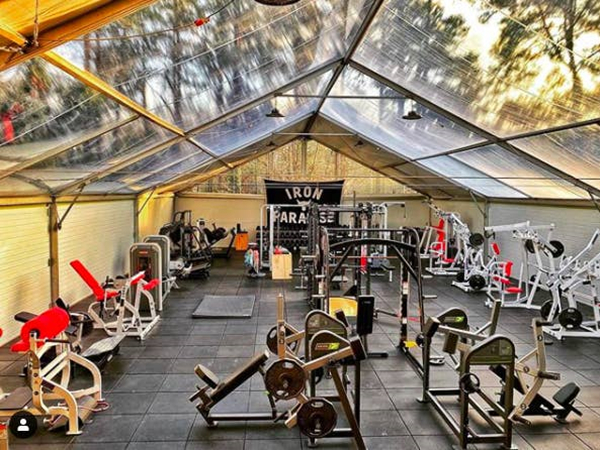 II) Technical Requirements of these Tarpaulin:
1. Safety features (slip-resistant and fire retardant);
2. Excellent tensile, tearing strength, good adhesion and flexibility;
3. Fire-retardant;
4. Eco Friendly and harmless to the human body;
5. UV stability and lacquering provides longer durability;
6. Anti-frost, Anti-mildew and waterproof.

III) Why DERFLEX PVC tarpaulin can meet these requirements:

1. Pass REACH, ROHS test;
2. Acid and alkali resistance, no obvious deterioration in the PH value range of 5-9;
3. Anti-UV, anti-aging, service life of more than 5 years;
4. Strict quality control:
4.1 Checking each batch of raw materials.
4.2 Print test on each batch of PVC film, before making the finished products.
4.3 Strength, weight, size, and printing test again on finished products.
4.4 Make clear records for convenient traceability.
4.5 shift workers with 3 quality control shifts, 24 hours on the production line.
5. Research and Development (R&D):
DERFLEX will continue to research and develop new products for each market, considering from the customers' perspective and continuously improving their competitiveness.

IV. DERFLEX fabric material tarpaulin used in the gym
1. Currently the most used tarpaulin for gym mat is:
DERFLEX item DG5587
Specification: 500D*500D, 18*17, 0,5mm, 610gsm. The grammage and thickness can be customized.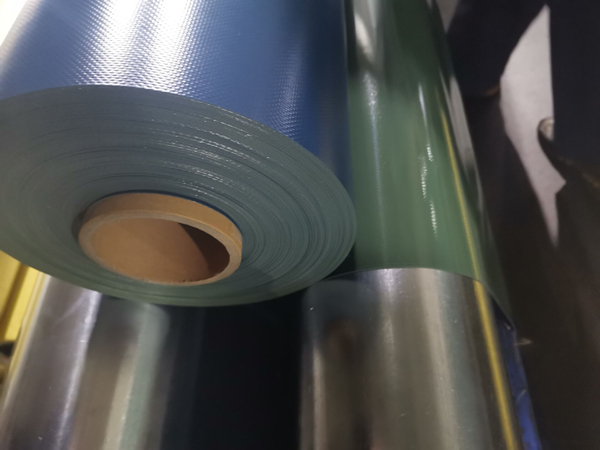 2. Most used tarpaulin for Air Barrel is:
DERFLEX item DG1022.
Specification: 1000D*1000D, 20*22, 0.5-0.9mm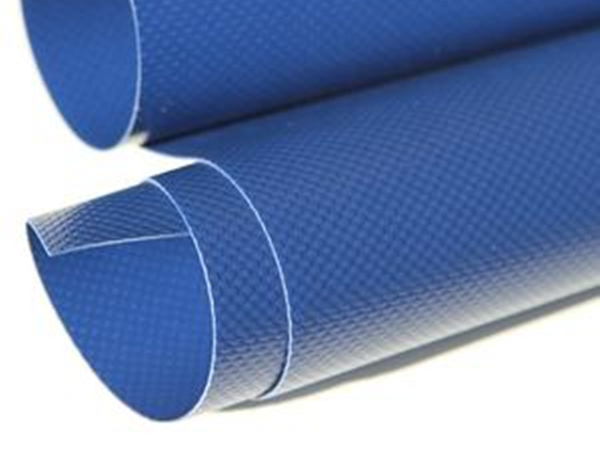 3. PVC coated fabric tarpaulin for Gym Floor Cover
DERFLEX item DG1122.
Specification: 1000*1000,20*20,500-600g.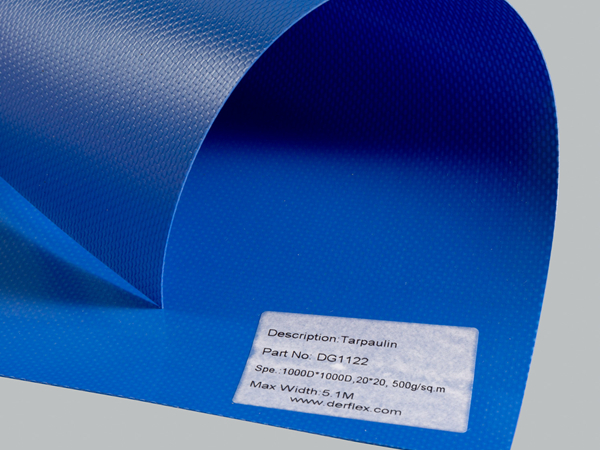 4. PVDF architectural membrane
Light weight: can cover a large area, expanding outdoor living areas;
Weather protection: Waterproof, Wind proof, Snow proof, Shake proof;
Easy to clean: Aggressive dirt can be cleaned with normal detergent soap and water;
Self-cleaning: can be cleaned by rains;
Eco Friendly: Eco Friendly and harmless to the human body;
Anti-aging: UV stability and lacquering provides longer durability;
Rich colors available: vibrant colors of membrane can create a awesome structure.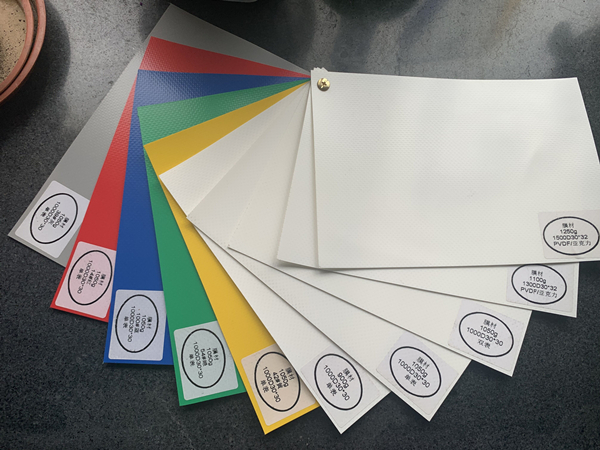 5. PVC Transparent tents for Gym
High abrasion resistance, Anti-static, high light transmission.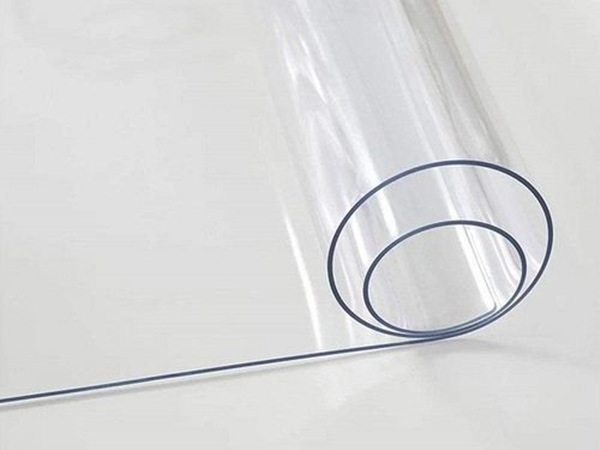 Shanghai DER New Material Co., Ltd is the leading Chinese tarpaulin tarpaulin and advertising materials company in China with more than 20 years of experience and owns a production area of 60,000 square meters.
At DERFLEX we offer an after-sales service 24 hours a day.

I will reply to you within 30 minutes in working time.
Email: sopita@derflex.com
WhatsApp: 0086 137 6134 0239