Advantages of DERFLEX inflatable outdoor tent fabric material
I: What is Inflatable outdoor tent fabric material
The inflatable tent is a kind of tent. The frame is designed using the principle of structural mechanics. The airbag is inflated to form a rigid cylinder by using the gas pressure characteristics, and the skeleton of the tent is supported by organic combination.
Inflatable tent, the tent frame is an air column structure, compared with the general metal bracket tent, it has the characteristics of light body, small size after folding, convenient and easy to carry.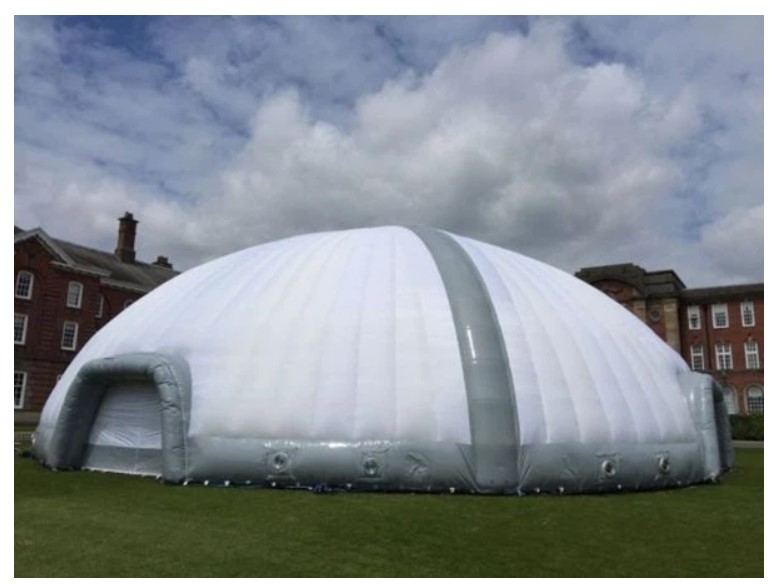 II: inflatable outdoor tent fabric material
strong waterproof, good heat insulation effect, not hot when the sun shines, which is the material most suitable for Inflatable Tent.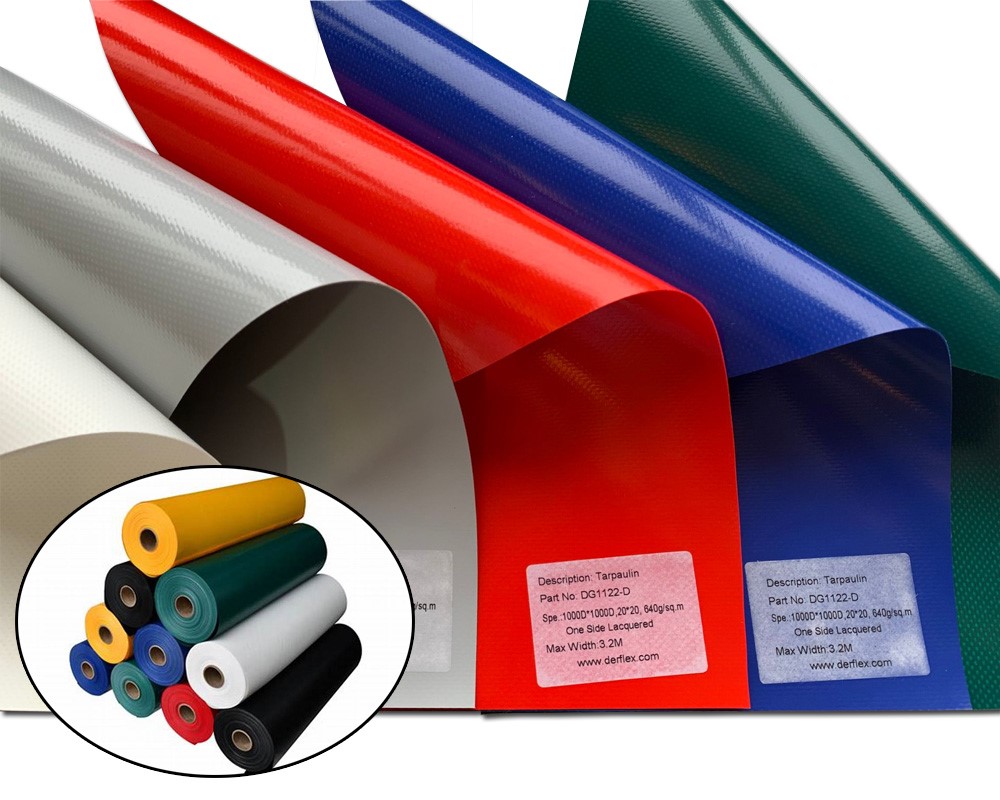 III: Inflatable outdoor tent fabric material advantages;
Inflatable pvc laminated tarpaulin fabric is also called polyvinyl chloride fabric. The characteristics of polyvinyl chloride are waterproof, anti-aging, anti-static, and tear-resistant. The outer cover is also more suitable for bad weather with heavy rainfall outdoors.
2.1 Moisture-proof and mildew-proof;
2.2 Mosquito repellent and insect-proof;
2.3 Thermal insulation;
2.4 Anti-infrared, ultraviolet and anti-aging;
2.5 Flame retardant;
2.6 Strong wind resistance;
2.7 Environmental friendly;
2.8 Anti-corrosion.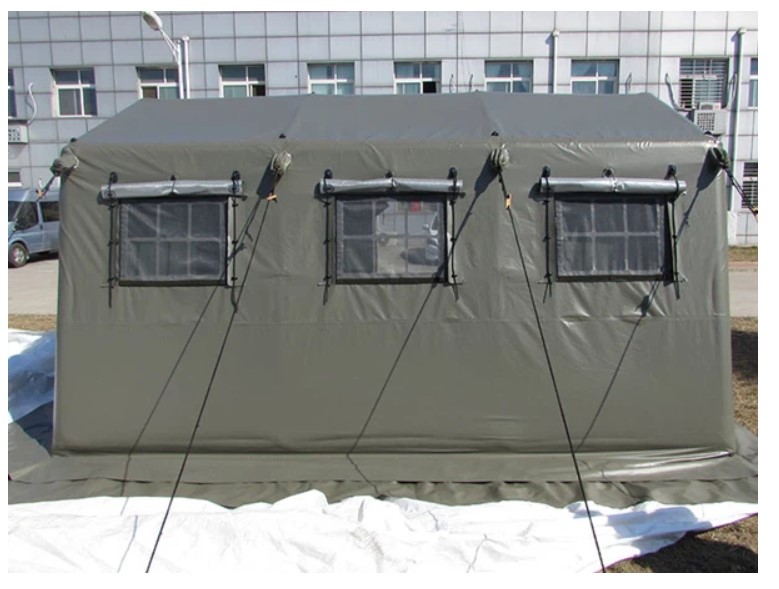 IV: Features: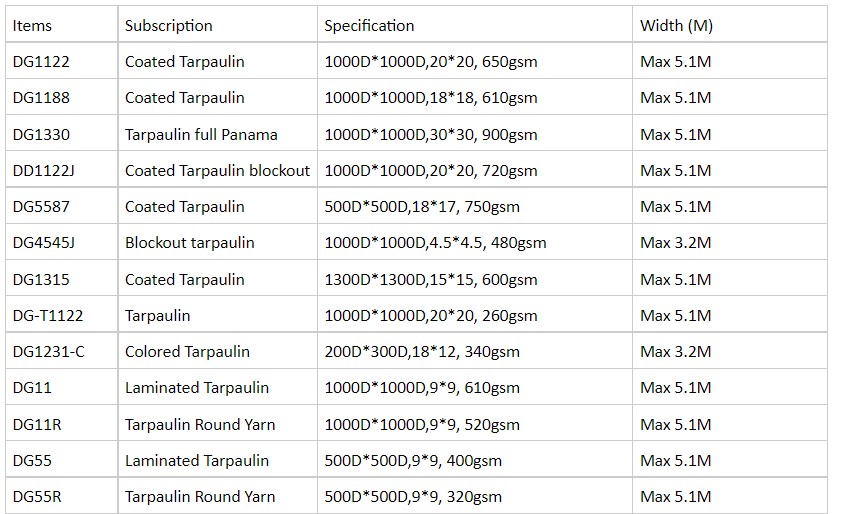 a. Excellent tensile,tearing and adhesion strength;
b. Fire retardant,UV protection,anti-microbial,anti-mold,oil-proof, anti-stain,acid and alkali resistance;
c. Heat and cold resistance,anti-oxidation,climate resistance and durable;
d. It can be widely used for making rain covers,tents,vehicle covers,awnings, building ceilings etc.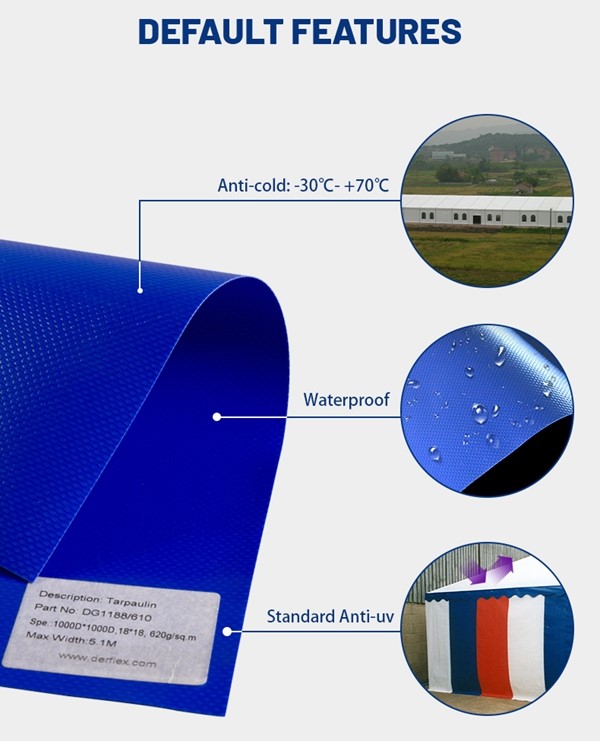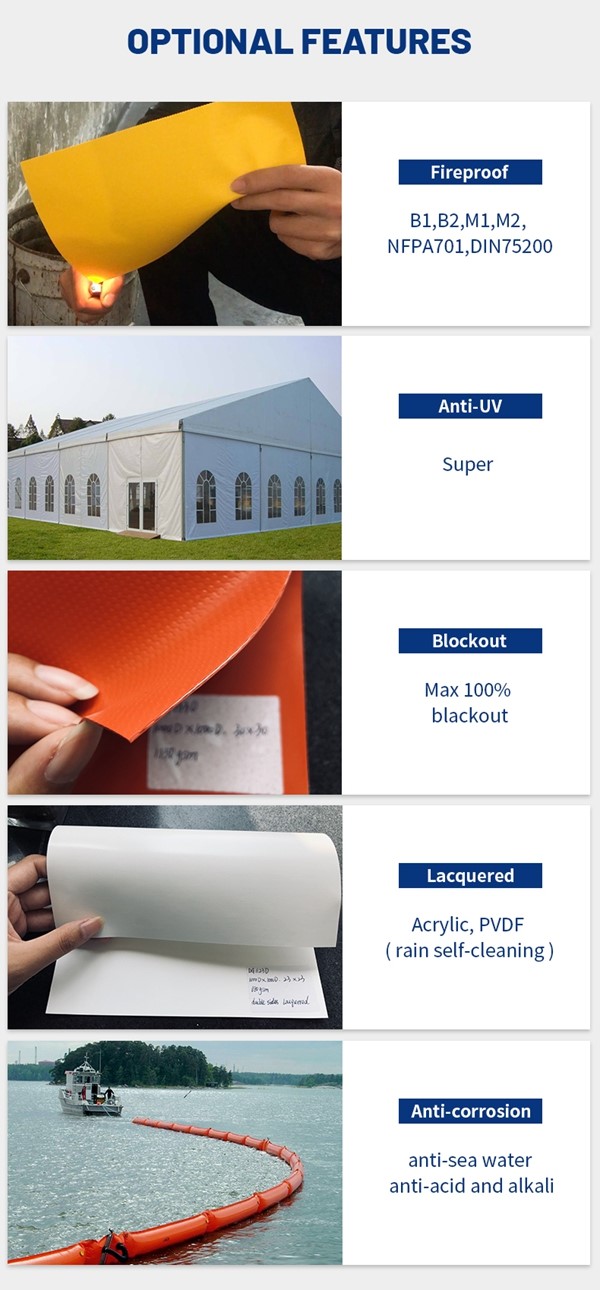 V: PVC Tarpaulin applications:
Polyethylene is a woven plastic-based material used to make poly tarps that can cover a variety of items. They are flexible enough to use in applications ranging from road transport covers to dome shelters and roof sheets. The poly tarp is very common because it is so versatile.

1. Ventilation, Fence and Outdoor tent(blockout);
2. Army tent, Truck cover, High speed door;
3. Water tank, Swimming Pool, Oil Fence;
4. Medical Mat, Inflatable castle, Gym Mat Fabric
5. Rain and sunshine shelter, playground.
6. Army tent, carriage tent and house building.
7. Construction structure.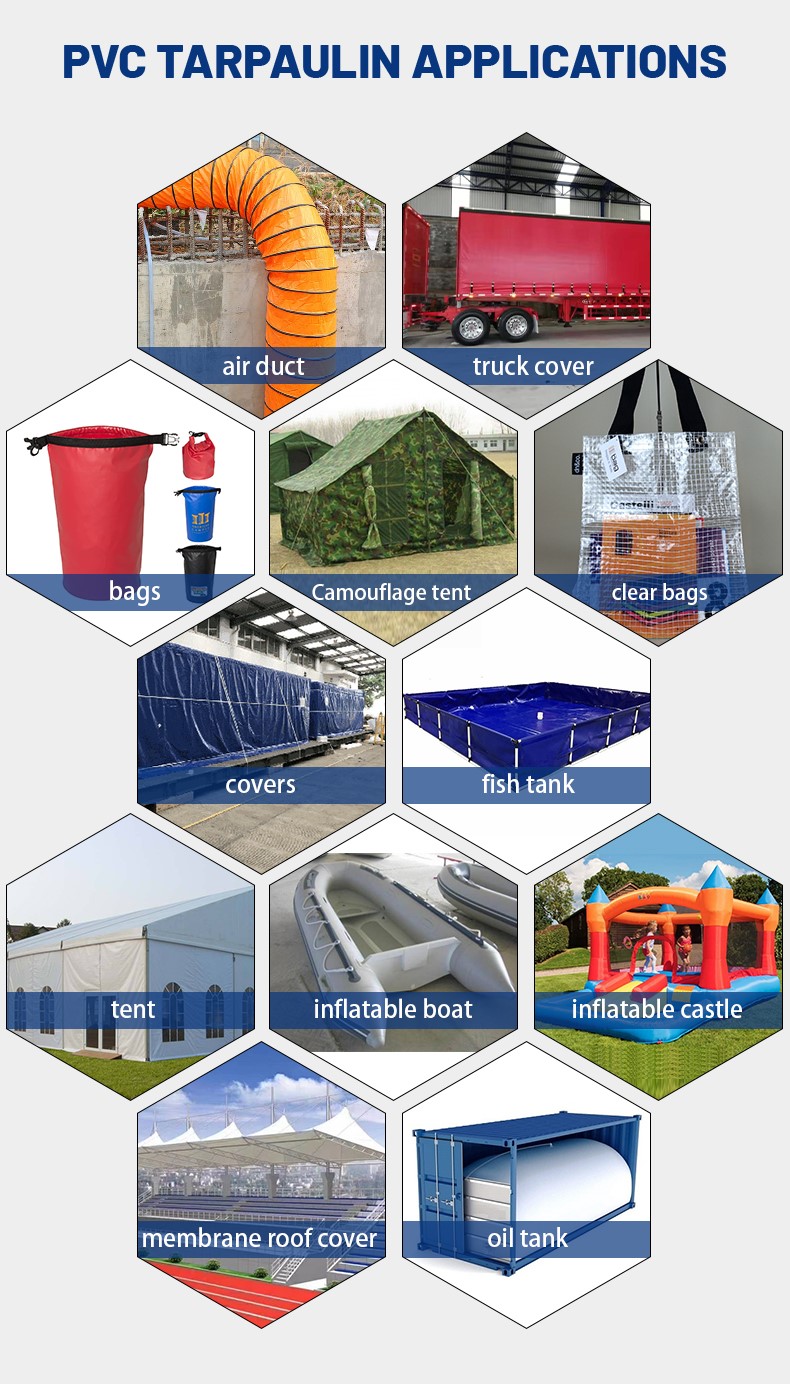 VI: About Derflex:
DERFLEX is professional PVC tarpaulin manufacturer in China, with experience over 20 years, DER focus on manufacturing and exploring PVC coated fabrics.we have strict quality control process on the pvc tarpaulin production.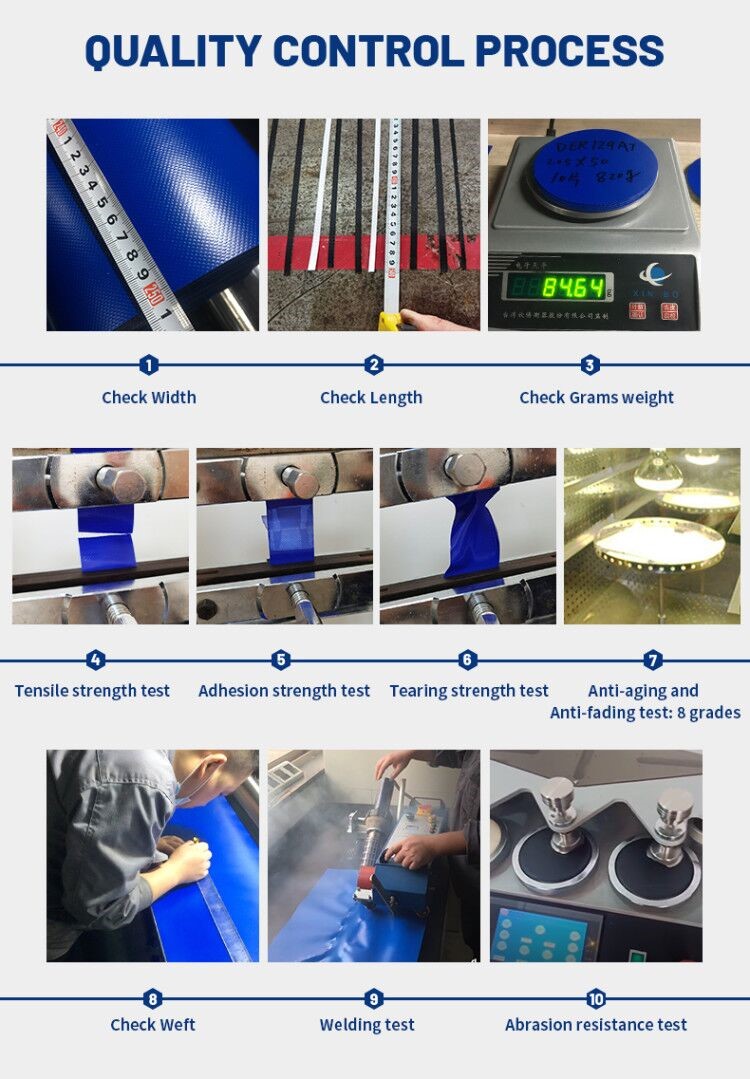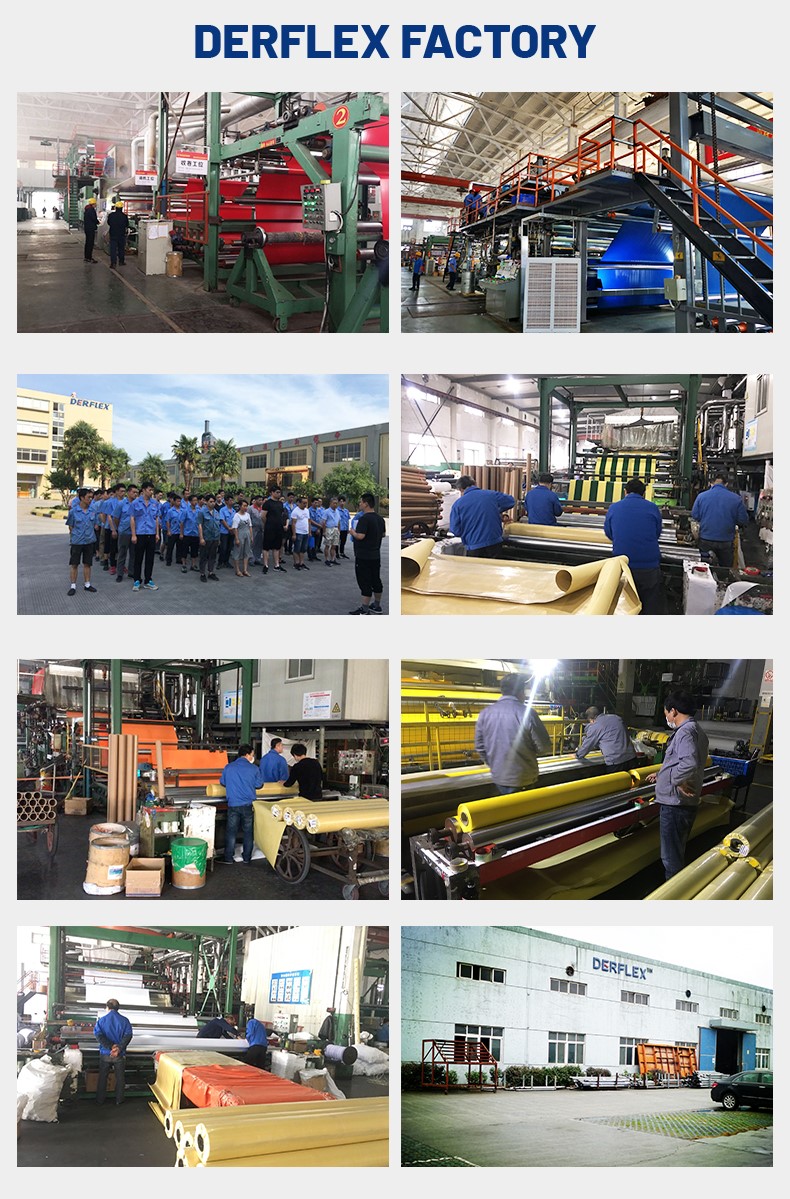 VII: Contacting:
Welcometo reach us at Ann Li(What"s APP&Wechat:+86-187-0192-0943 E-mail: ann@derflex.com for more information