PVC blockout membrane for Racecourse auditorium
I: What is PVC blockout membrane
PVC, or polyvinyl chloride, represent the baseline industry standard for structural fabric construction since the early 1960s. Commonly coated with a protective acrylic or PVDF top coat, this extremely versatile fabric material is fully color printable, carries an expected design life from 10 to 20 years, and is available with inherent light transmission levels ranging from high translucency to total opacity.
Due to its lightweight nature and ability to span long distances, PVC membranes offer substantial cost savings versus traditional construction materials. In its natural brilliant white state, this flexible structural fabric significantly reduces net radiant heat retention, making it ideal where cooler interior temperatures are desired all while providing natural daylighting underneath.
Polyvinyl chloride (PVC) waterproofing membrane, with polyvinyl chloride resin as the main raw material, adding plasticizers, fillers, anti-aging agents, stabilizers, ultraviolet absorbers, lubricants and other fillers, using a single extrusion process to produce a new type of waterproofing membrane. It has excellent quality and is both flexible and weldable.
II: Features: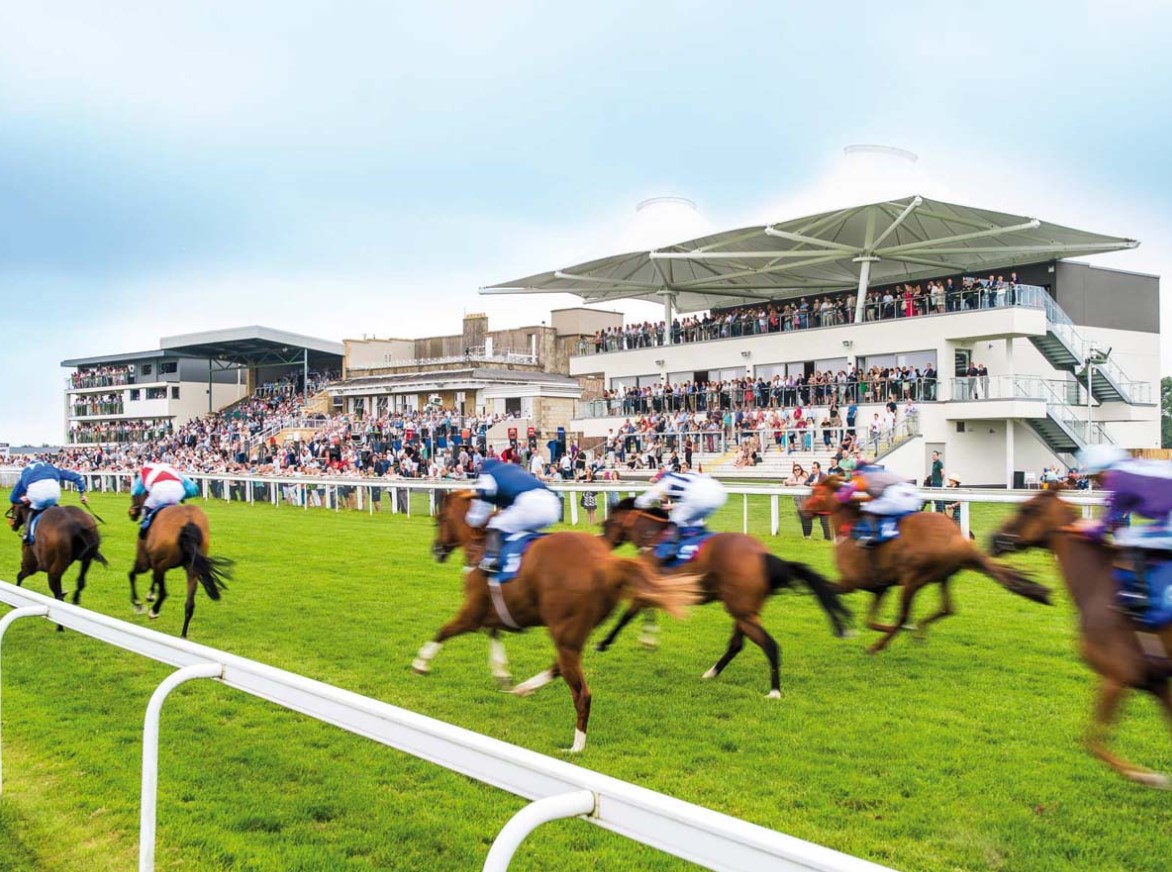 •Personalized Customization - We have different types of tensile structures available in various sizes, shapes, and colors depending on areas as per client's requirement.
•Versatile - Tensile structure is the ideal solution for a wide range of applications. Can be used in a variety of occasions around the world, including sports, transportation, business, landscape, industry, agriculture, hotels and more.
•Aesthetical and unique designs - Take any shape and almost any size.
•Coverage - Light weight, Cover a large area with minimal disruptions, expanding outdoor living areas.
•Outstanding Translucency - Provides natural lighting and reduce heat transmission.
•High strength and intensity - Durable and long lasting nature, withstand the worst winds, the harshest sun and the wettest weather for very long life.
•Easy to clean - Aggressive dirt can be cleaned with normal detergent soap and water.
•Cost Effective - Perfect weldability. Ease of fabrication. Easy to install. Ease of maintenance.
•Eco friendly - Recyclable and Easy to move relocation or renovation.
•Rich colors available - Vibrant colors of membrane can create a landmark structure.
III: Structure Advantages: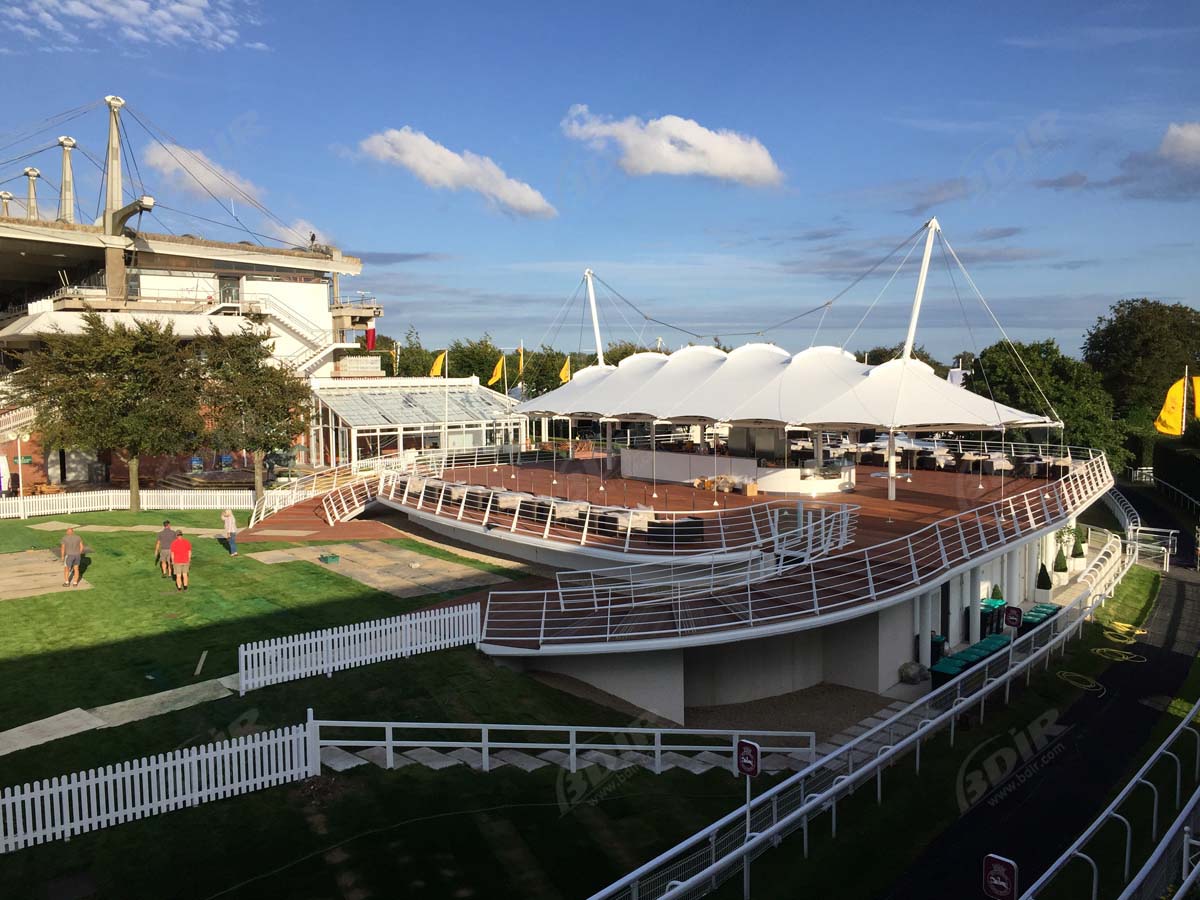 •All Weather protection, perfect UV resistance, Waterproof, Wind proof, Snow proof, Shake proof.
•Completely heat and water resistant.
•High abrasion resistance, Anti-aging, Anti-static, high light transmission.
•Fireproof, Flame Resistant, Moisture proof, Smoke proof, Soundproof, Self-cleaning.
IV: Basic Performance Parameters: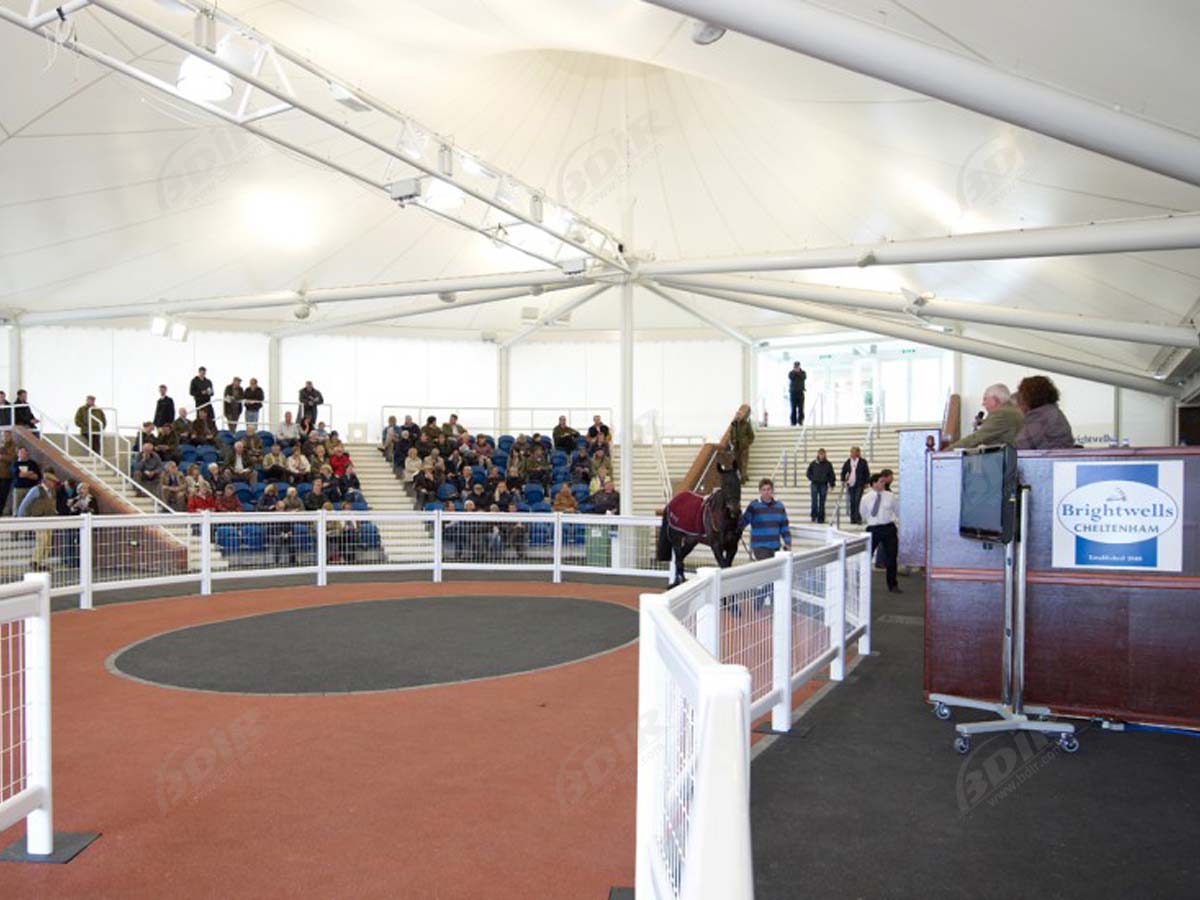 • Material Thickness: usually 0.05mm-0.82mm
• Weight (Gsm): 700 - 1100g per square meter
• Gutter: Inbuilt Gutter System
• Temperature: -40 to +70 (degree celsius)
• Tensile Strength: 2500-4000N
• Tear Strength: 520-580N
• Fire rating: DIN4102 B1/SGS M2
• Wind Load: 120 km/h
V: Applications: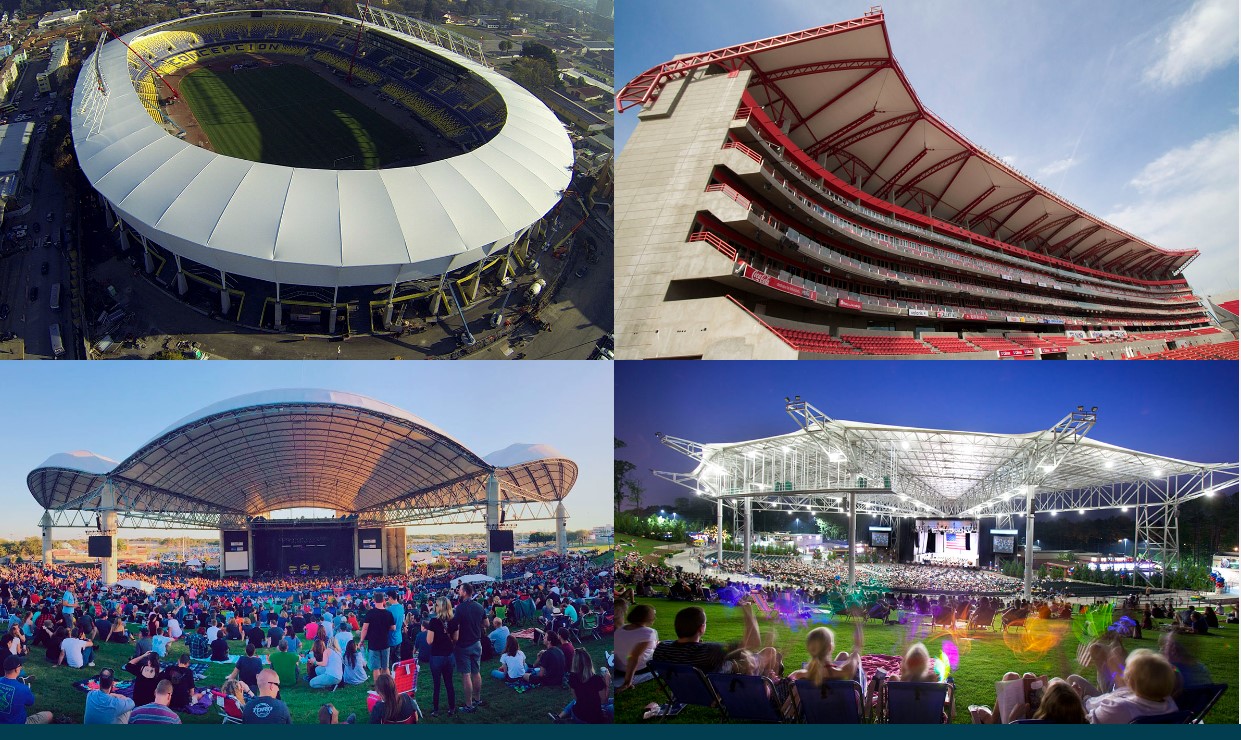 VI: About Derflex:
DER New Material is one of the leading China high-quality pvc coated fabric architectural membrane manufacturers and suppliers, with professional factory, we are able to produce high-quality high-quality pvc coated fabric architectural membrane at competitive price, and we can always offer you products for sale. Welcome to wholesale products from us.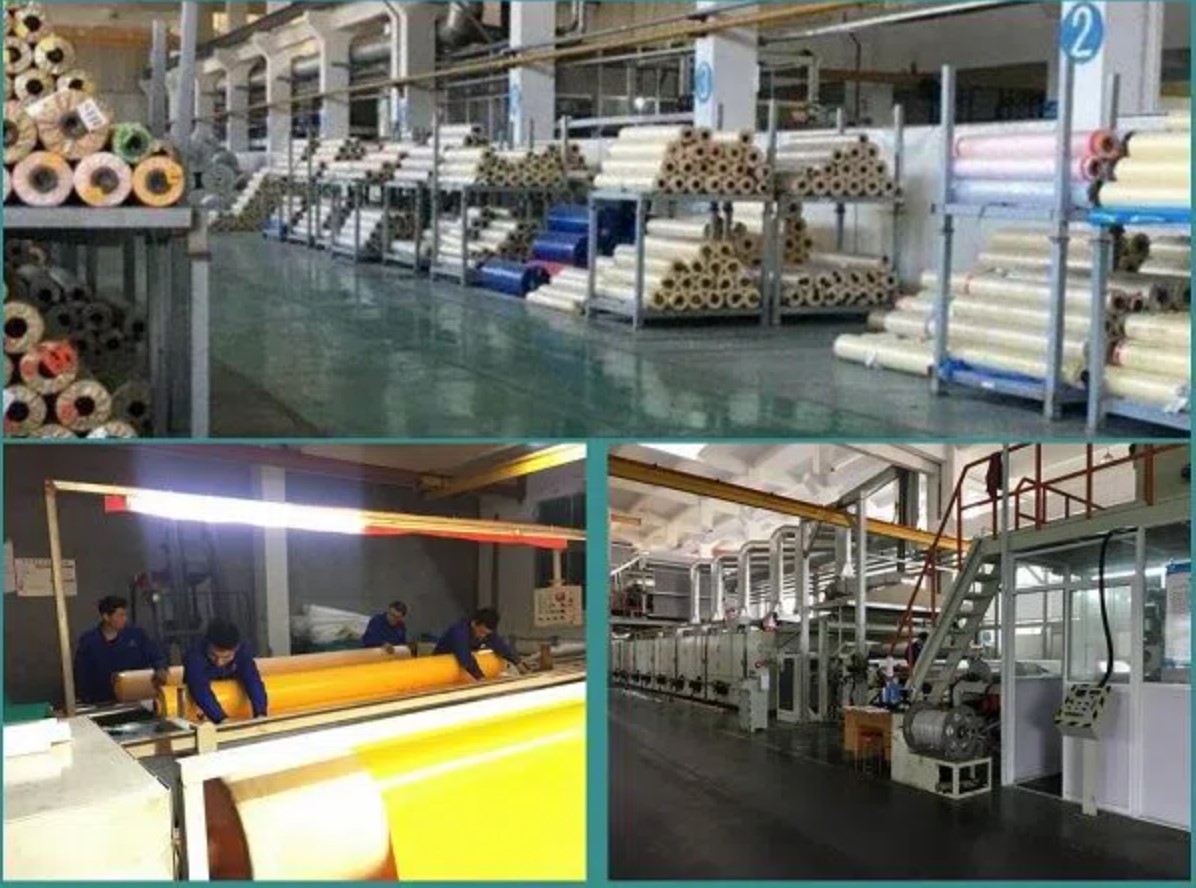 Welcome to reach us at Ann Li with What"s APP&Wechat:+86-187-0192-0943 E-mail: ann@derflex.com