Ⅰ、What is PVC coated membrane fabric for F1 Racing Field Spectator?
F1 Race Track Tensile Canopy are built on top of the stands to provide a shade of sun and rain. With the continuous improvement of science and technology and aesthetic level, sports stands are getting more and more attention.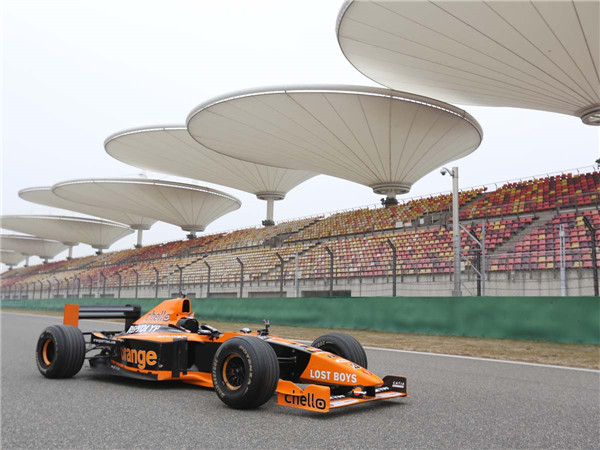 Compared with the traditional grandstands, the shape of F1 racing track tensile sun shades structure stands is atmospheric, the lines are simple and clear, and it can be shaded and sheltered from rain. It combines practicality and elegance. The sturdy shade canopy has the characteristics of beautiful shape, large space span, light weight and long service life.

The F1 racing track tensile architecture stands is beautiful and generous, and has a large space span. Designers can design a unique shape, let people feel the tension and stimulation of F1 racing.
Ⅱ、Tensile Structure Basic Performance Parameters:
Material Thickness: usually 0.05mm-0.82mm
Weight (Gsm): 700 - 1100g per square meter
Gutter: Inbuilt Gutter System
Temperature: -40 to +70 (degree celsius)
Tensile Strength: 2500-4000N
Tear Strength: 520-580N
Fire rating: DIN4102 B1/SGS M2
Wind Load: 120 km/h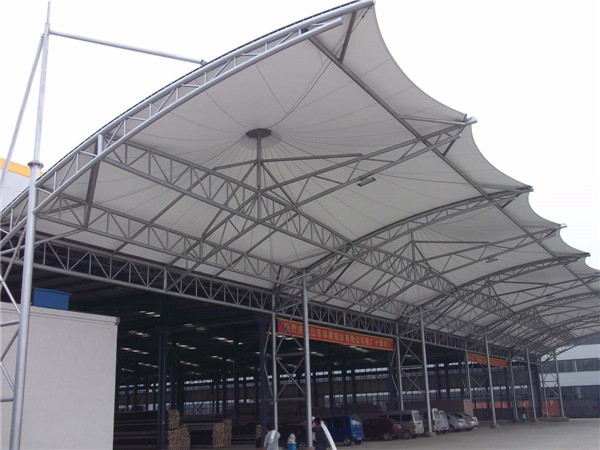 Ⅲ, Tensile Structure Function:
√. All Weather protection, perfect UV resistance, Waterproof, Wind proof, Snow proof, Shake proof.
√. Completely heat and water resistant.
√. High abrasion resistance, Anti-aging, Anti-static, high light transmission.
√. Fireproof, Flame Resistant, Moisture proof, Smoke proof, Soundproof, Self-cleaning.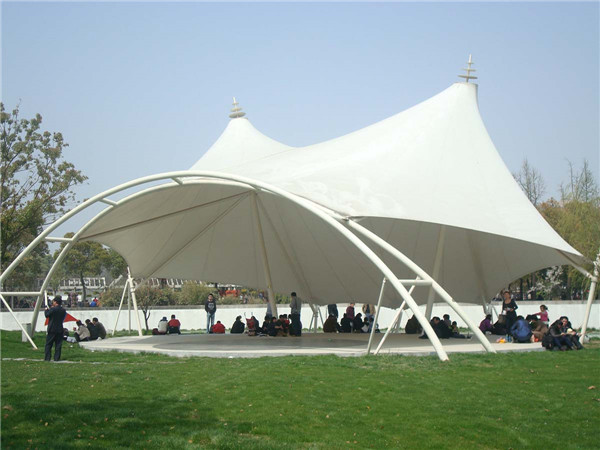 Ⅳ, Benefits of Storage PVC Inflatable Membrane
1) Wear and tear resistance
The product has anti-corrosion, cold resistance, aging resistance, environmental protection, non-toxic and tasteless, super tensile and fatigue resistance, and the strength is better than that of traditional fabrics.
2) Environmental production and pollution-free
Simple,practical and easy to install
3) PVC double coated knife scraping cloth
Bladder tank water storage is made of double-sided coated knives and scraping cloth, lotus leaf water collecting performance, waterproof function, double sided waterproof, sunscreen and anti-aging.
4)Seamless splicing, beautiful and strong
High temperature heat sealing splicing, seamless without leakage, beautiful and durable, and supports customization of any size.
Ⅵ, Application of Storage PVC Inflatable Membrane
DERFLEX is a professional Super Clear PVC Film Transparent PVC Tarpaulin Manufacturers & Suppliers from China for 20 years.
Shanghai DER New Material Co., Ltd is professional manufacturer of PVC coated tarpaulin, experience over 18 years.
2 knife coating production line, 4 calenders, 8 lamination machine, we make both laminated and coated PVC tarpaulin material for various applications.
As an PVC material experienced company, DER has expanded the marketing to all over the world by attending different kinds of exhibitions, like IFAI, SGIA, Techtextil and China Sign and so on.
Now we have many customers from UK, Russia europe countries, North America countries, like United States, Canada, South America, like Mexico, Agentina, Span, Africa, such as South Africa, Kenya, Nigeria, Tanzania and other countries in the world.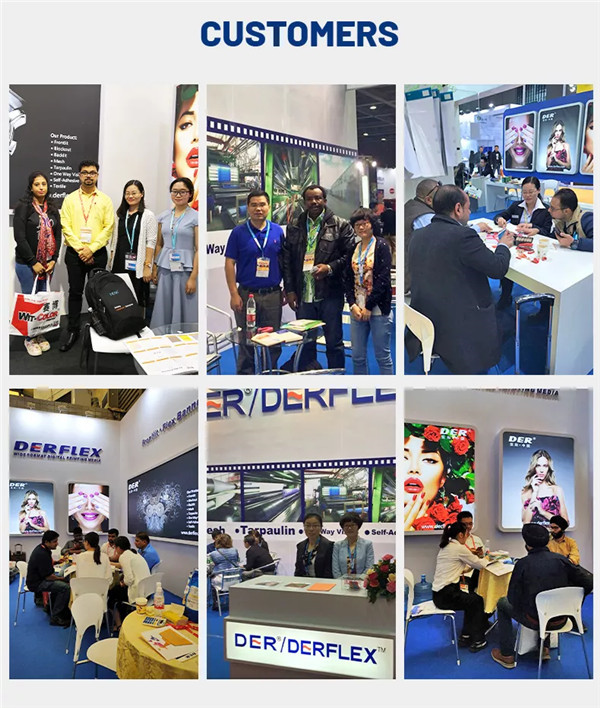 If you have more interest, please contact us freely, Email :Mandy@derflex.com , WhatsApp: +86 13818419094