Trailer Cover Fabric: All you need to know
I: What is pvc tarpaulin
PVC Tarpaulin is made of PVC coated polyester fabrics; it is 3-ply composition: 2 layers of PVC coated onto 100% polyester fabrics.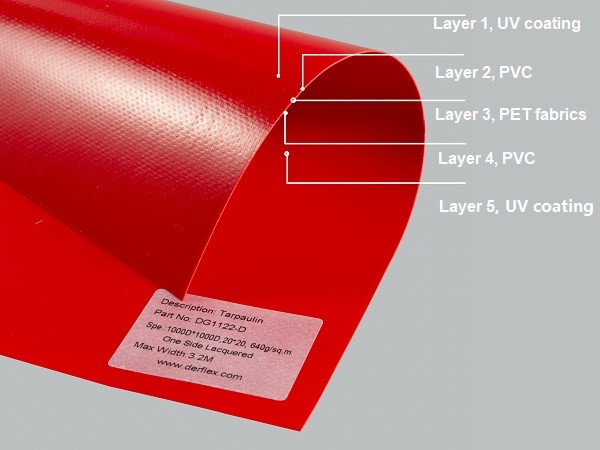 II: What is PVC coated fabric for Trailer Cover
Truck cover PVC Tarpaulin is the PVC Tarpaulin that is used for truck cover fabric, truck cover material. truck cover tarpaulin, truck tarpaulin, 18oz tarp s with excellent abrasion resistance and air impermeability, and is good at being used for truck side curtain 0.45mm/0.55mm/0.9mm thickness heavy duty PVC Tarpaulin with excellent tensile and tearing strength can ensure to bear the light of strong sun, water proof and fire retardant.
III: Dump Trailer tarp Features Advantages:
a: Hot-melt Coating technology(Semi-coating).
b: Good peeling strength for welding.
c: Outstanding tearing strength.
d: Flame retardant character.
e: Acrylic treatment(Optional)
f: Anti-UV.
g: Temperature resistance: -20-70℃.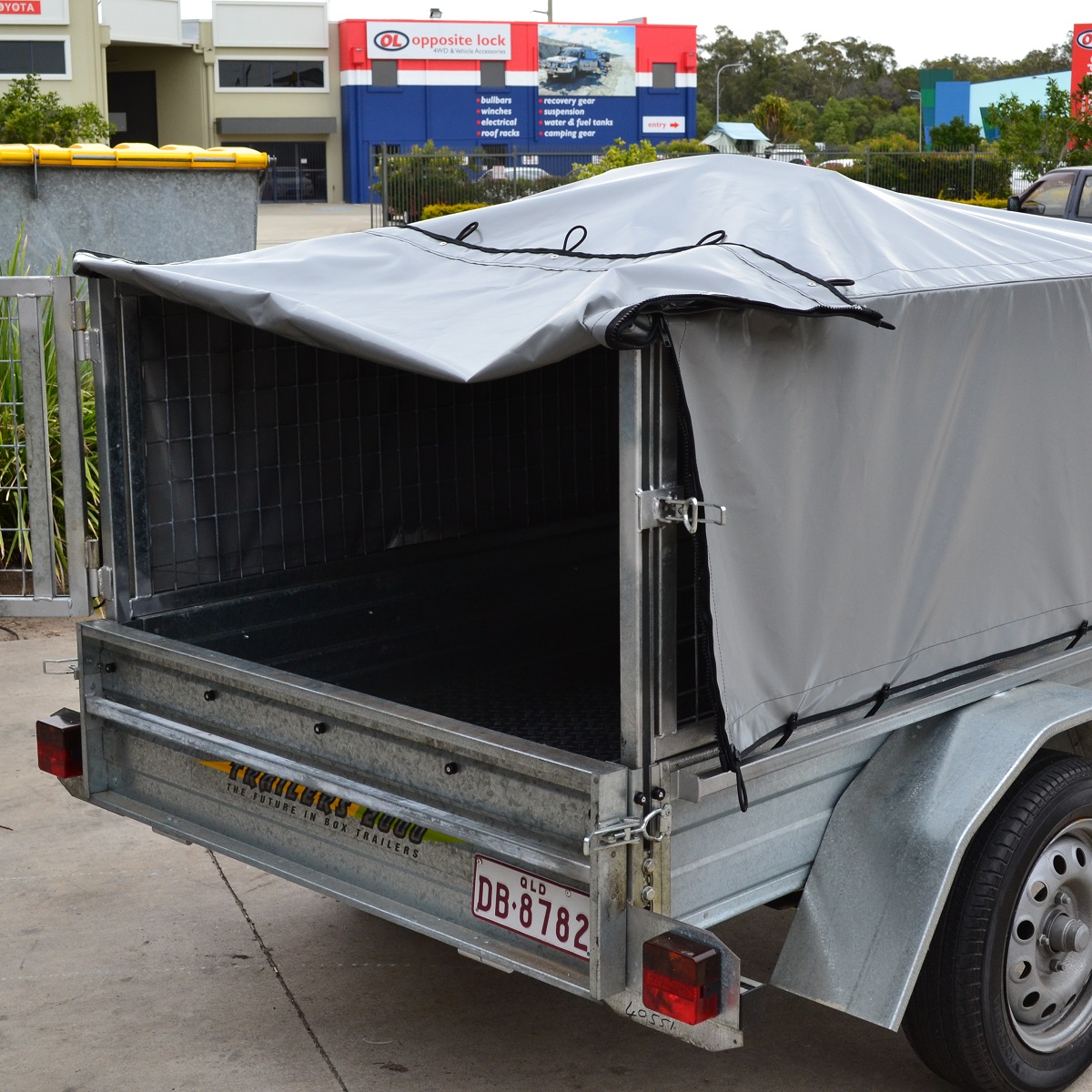 IV: Truck cover tarp Characters:
1) 100% high tenacity polyester yarns with PVC coating;
2) Laminated technology & Hot-melt Coating technology;
3) Good strength, good flexibility and adhesion strength;
4) Outstanding tearing strength for welding;
5) Waterproof, Anti-UV, Dustproof, Fireproof, Mildewproof, Eco-friendly;
6) Best color fastness.
7) Outdoor life assurance, good weather resistance. (3-5 years)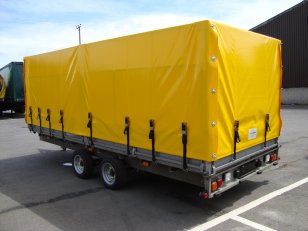 V: Specification of PVC Tarpaulin For Truck Cover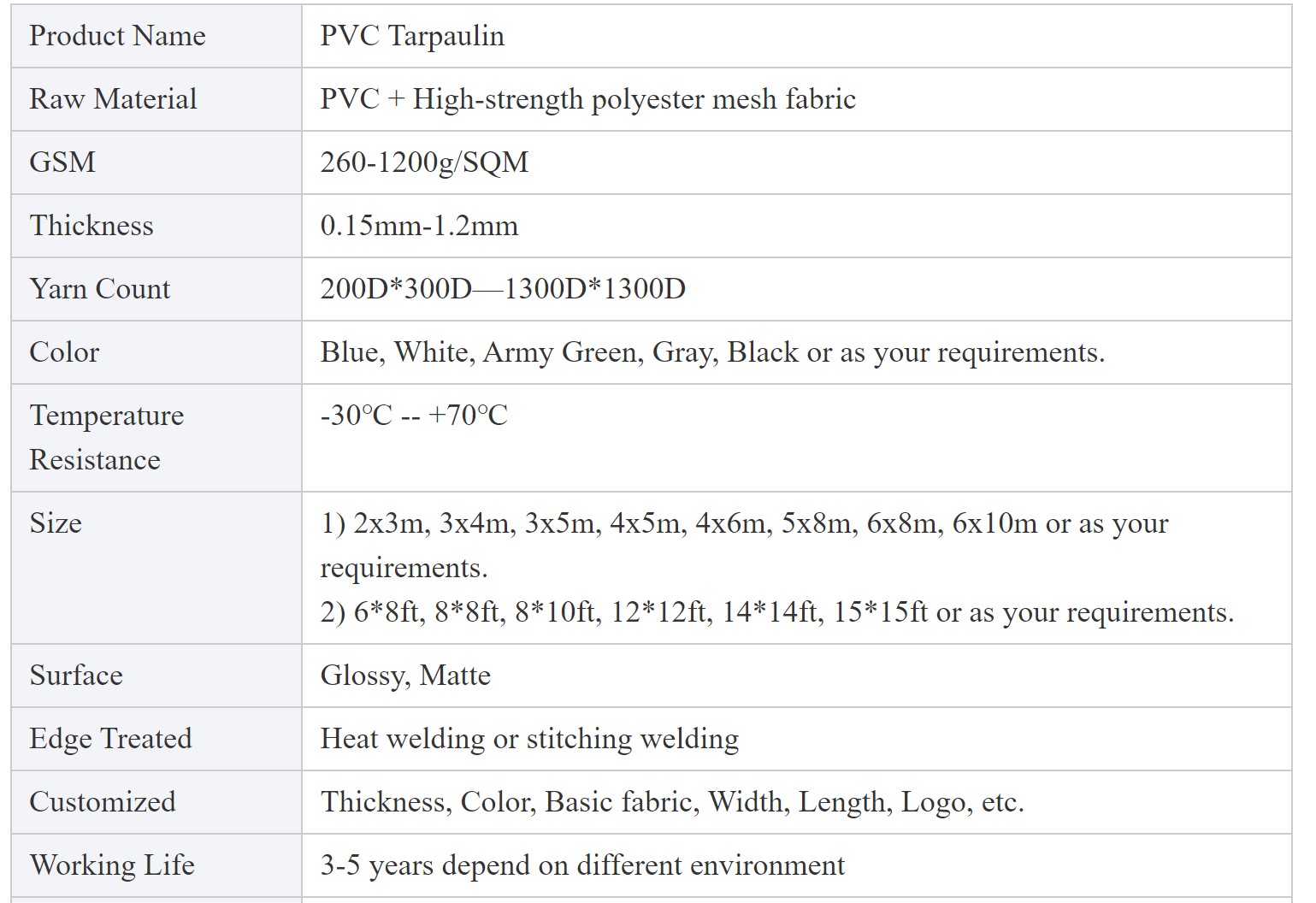 VI: PVC Tarpaulin and PE Tarpaulin comparison:
Advantages: It has the properties of waterproof, mildew, cold resistance, aging resistance, and anti-static;
Disadvantages: PVC material will peel off for a long time;
PE: The chemical name is polyethylene. It is a semi-crystalline thermoplastic material, which is used to make PE tarpaulin.
So what are the characteristics of PE? Polyethylene is odorless, non-toxic, feels like wax, has excellent low temperature resistance, good water absorption, good electrical insulation performance, can be used normally at -70 to -100 degrees Celsius, and has good chemical stability. The production of PE tarpaulin generally uses HDPE (high-density polyethylene), which has a higher use temperature, hardness, mechanical strength, and good chemical resistance. Polyethylene is suitable for hollow blow molding, injection molding and extrusion of various products (hard), such as various containers, nets, and packing tapes, and can be used as cable coatings, pipes, profiles, sheets, etc.
VI: Applications:


VII: About Derflex:
DERFLEX is professional PVC tarpaulin truck cover manufacturer in China, with experience over 20 years, DER focus on manufacturing and exploring PVC coated fabrics.
PVC tarpaulin is made up of high tensile polyester, high quality resin powder, plasticizer, stabilizer, proper amount of calcium powder, and tiny quantity of chemicals.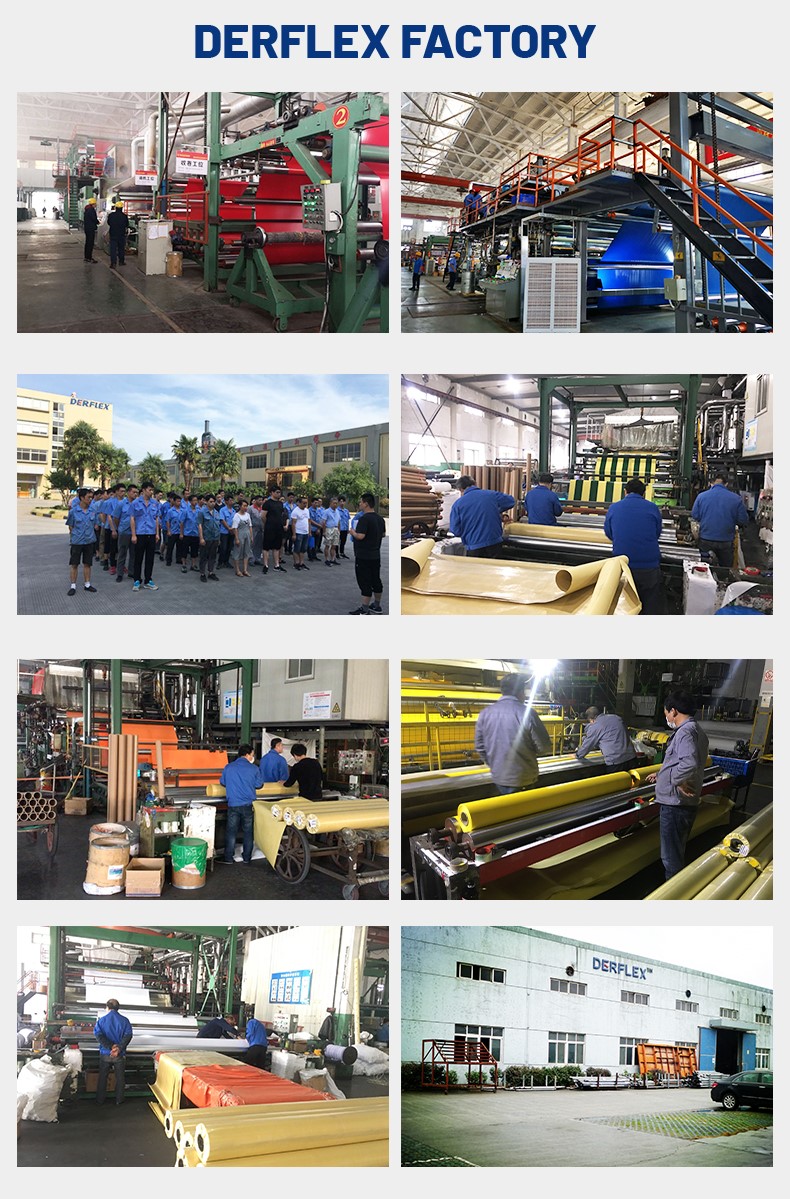 For more information, welcome to reach us at Ann Li with What"s APP:+86-187-0192-0943 E-mail: ann@derflex.com