Trampoline Fabric: All you need to know
China DERFLEX trampoline fabric is the number one choice for trampoline mat fabric around the world based on quality, performance, durability and value. This consistent, high quality fabric has a smooth surface that adds extra comfort for the highest level of customer satisfaction.
Made of polypropylene and loaded with carbon, this woven fabric has high tensile strength, excellent UV protection and is resistant to mold and water. The fibers are thermally interlocked to provide a smoother, stabilized surface that can withstand constant flexing and stress. However, this material does not stretch; instead, it cushions joints while providing a firm and stable surface. Always returning to its flat position,Derflex trampoline fabric does not crease or fold.
This fabric can be tailored to meet custom design requirements, and it ships in many roll sizes. It is also shrink-wrapped for added protection. Derflex trampoline fabric is manufactured in an ISO-certified facility, guaranteeing the highest quality fabric on the market.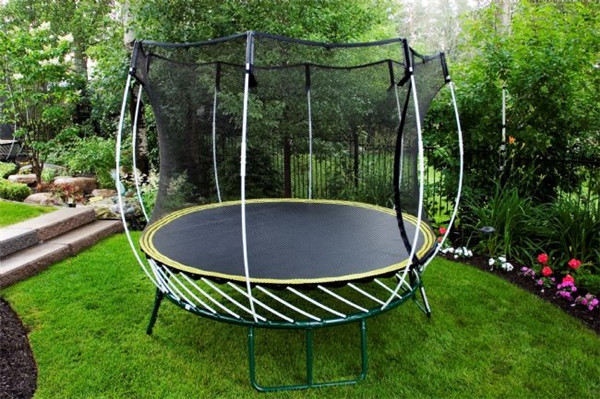 Due to its durability and strength, Derflex trampoline fabric performs in the harshest environmental conditions.
Derflex tarpaulin Product advantages
1. Prevent mold;
2. Prevent outdoor aging and discoloration (UV and UV resistance);
3. Good weldability and very durable coating;
4. Excellent ductility;
5. Strong tearing and peeling resistance;
6. We can also meet the flame retardant standards B1 and M1;
7. Tear strength treatment of special reinforcement materials based on fabrics;
8. Acrylic surface coating, etc;
9. Podemos European Environmental Standard 6P;
10. PVC conveyor belt has good elasticity and is not easy to deform;
11.The formula design of PVC conveyor belt products is reasonable, in line with health indicators, with moderate color, light and durable.
Shanghai Der new Material Co., Ltd. is a company specializing in the production of PVC coated canvas, with more than 20 years of experience.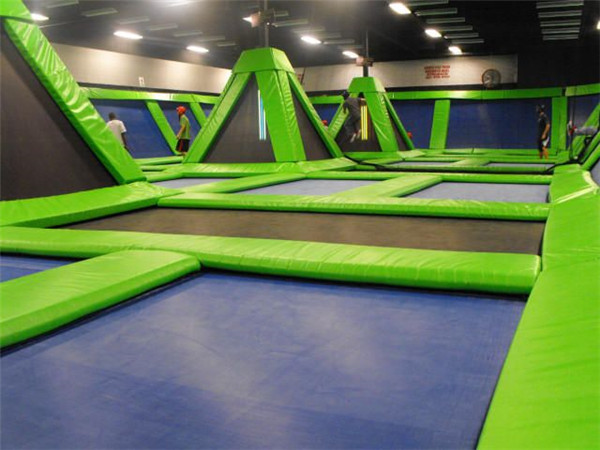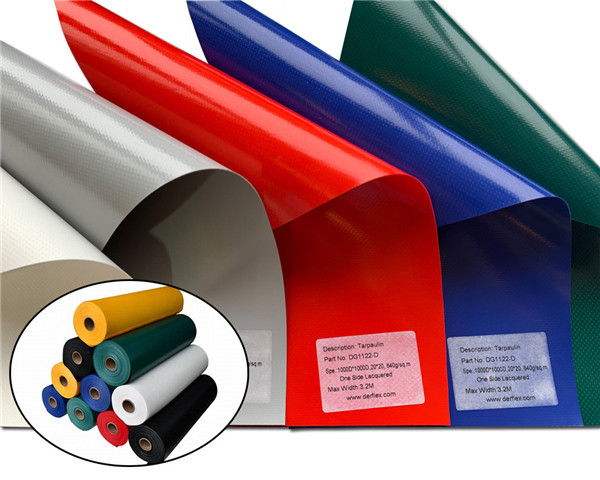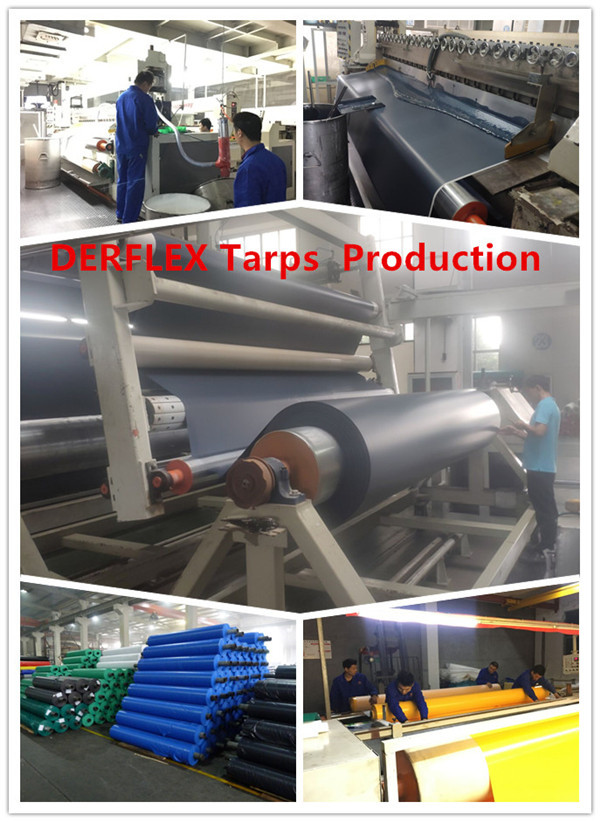 The product range is very rich, which can be applied to all areas of life to meet the needs of different customers.
Our Derflex trampoline fabrics are ideal for many products and projects. Our fabrics are 100% made in China and are ideal for demanding outdoor applications requiring strength and longevity.
Warranty - 5-year warranty against defectsin materials and workmanship.
Contract Manufacturing - Custom cutting, marking and fabrication is available on our computerized cutting and marking systems. Please contact us for quote.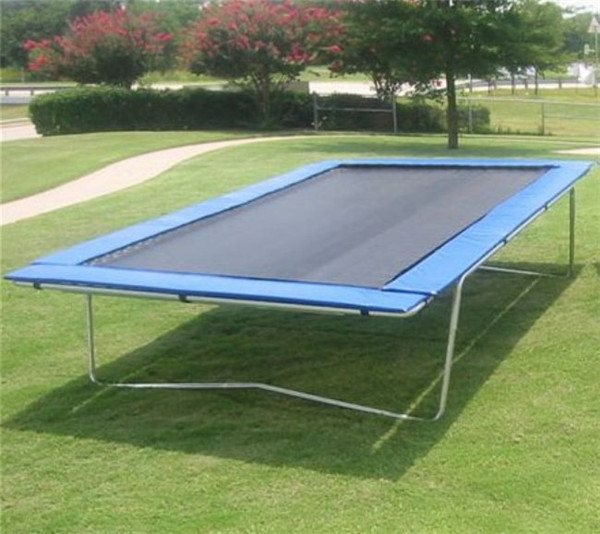 DER will conduct product quality test on all products before each delivery.
Features of Derflex shop fabric lined canvas:
1. Laminating technology, hot-melt coating and blade coating technology
2. Special welding tear strength
3. Flame retardance (optional), B1; M1,
4. Temperature resistance: - 20 - 70
5. Cold crack resistance, mildew resistance, anti-static treatment, waterproof
6. UV treatment. (Optional)
7. Acrylic treatment (optional).
Why Derflex? Production capacity and price experience of PVC canvas in China
Derflex is a professional manufacturer of PVC coated glass fiber materials in China, with more than 20 years of experience.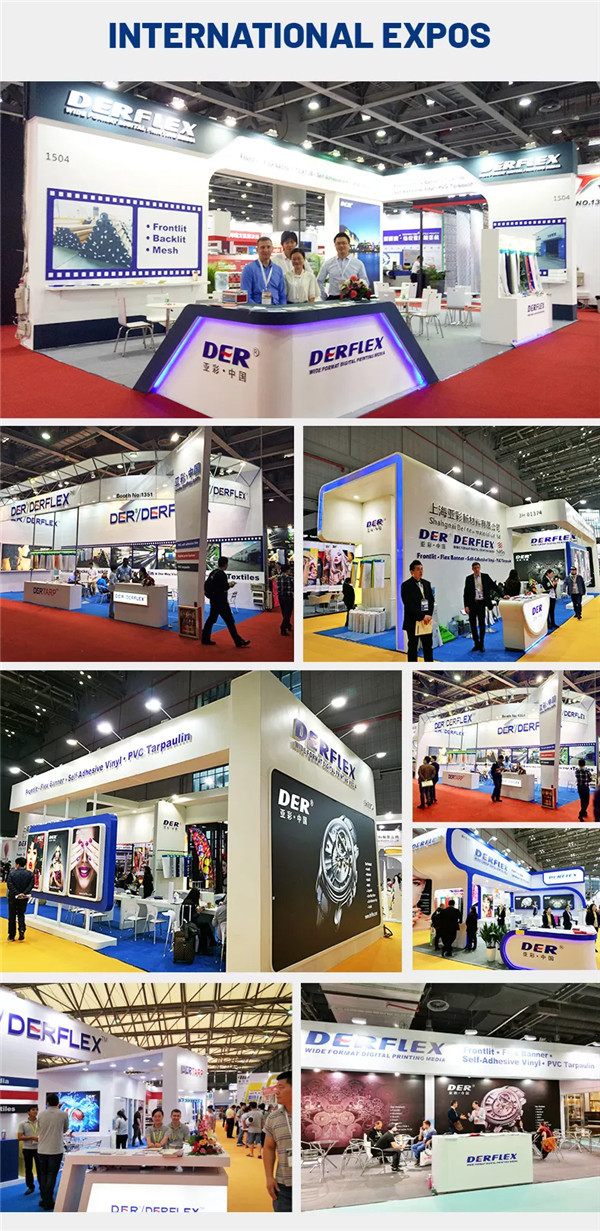 Derflex has: 50 knitting and sewing machines for making fabrics;
4 PVC coating machines;
400-500 workers produce 24 hours (2 Vincejos)
15 engineers study new products and technologies to meet customer requirements
As a company with PVC material experience, DER has expanded its marketing to all parts of the world by participating in different types of exhibitions such as IFAI, SGIA, TechTextill and China Sign. We now have many customers from the United Kingdom, Russia, European countries, North American countries, such as the United States, Canada, South America, such as Mexico, Argentina, Spain, Africa, such as South Africa, Kenya, Nigeria, Tanzania and other countries in the world.
DER's goal is to become the most famous Chinese advertising supplier in the world. We need your business support.
service
Samples: provide free samples on the customer's DHL account.
Quality assurance: any quality problem within the quality assurance period will be solved immediately after feedback.
Professional international sales team: 7 * 24 hours online service. Any questions will be answered within 24 hours.
Freight: long-term cooperation with domestic and international transportation agents to ensure the delivery of products to the former.
Terms of payment: customers with long-term and stable cooperation will be supported by certain payment methods.
For more information, please feel free to contact us
E-mail: Mandy@derflex.com
WhatsApp:0086 13818419094