Vinyl Coated Fabric: All you need to know
Ⅰ. What is Vinyl coated fabric?
Vinyl coated fabric,It is to coat the plastic raw material on the mesh cloth of different materials,
so that the produced cloth has both the chemical properties of the coating material and the physical properties of the mesh material.
Derflex vinyl coated fabric and PVC fabric for all your heavy-duty outdoor needs!
Our vinyl fabrics by the yard can be used for banners, rugged tarps, awnings, and duffel bags.
Resistant to weathering and abrasion, it's the perfect fabric for more extreme applications.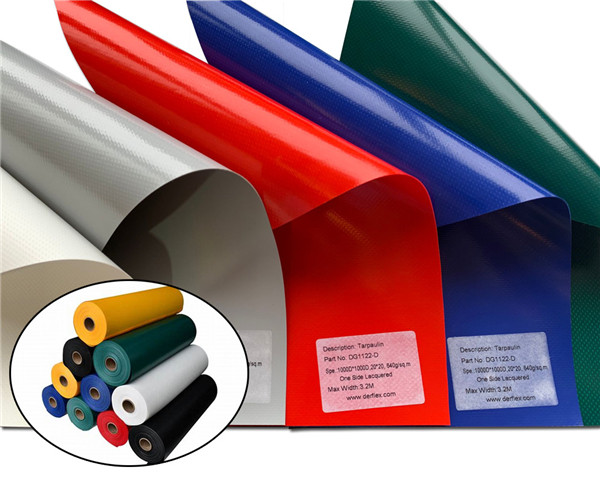 Ⅱ. Is PVC fabric same as vinyl fabric ?
PVC coated fabric not totally same as vinyl coated fabric.
PVC coated fabric is know as PVC coated tarpaulin. It is liquid PVC paste resin coated on woven polyester scrim.
Vinyl coated fabric include pvc fabric , PTFE fabric,TPO fabric , PU fabric and so on.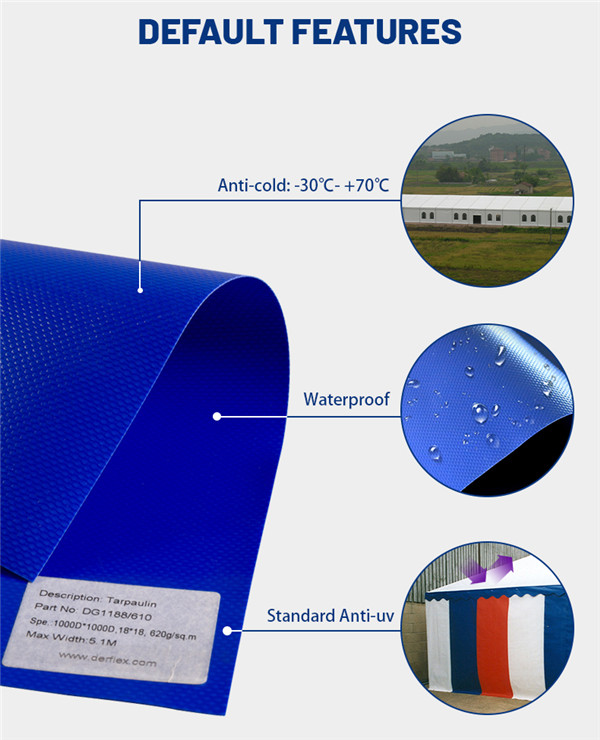 Ⅲ.Types of fabric.
PVC fabric : polyester,
PTFE tarpaulin : fiberglass.
TPO tarpaulin : 100% polyolefin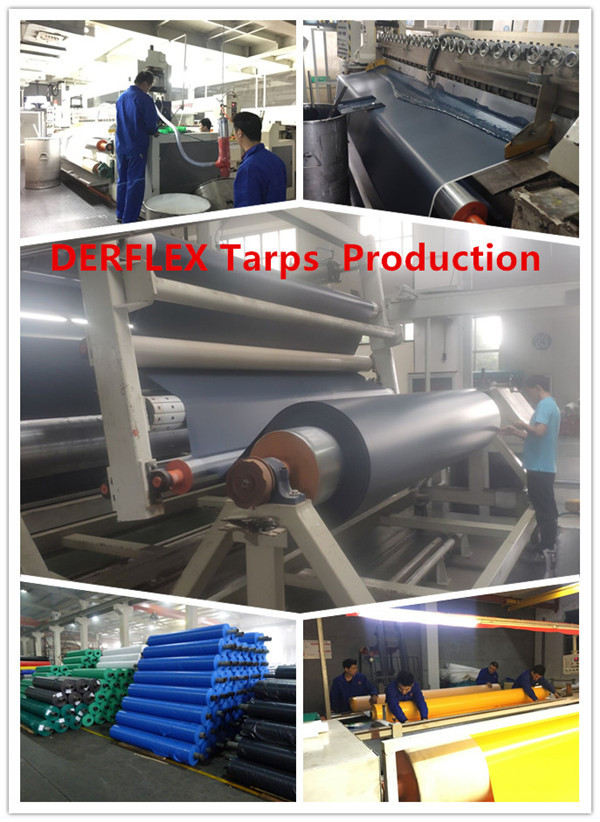 Ⅳ. Vinyl Coated fabric application: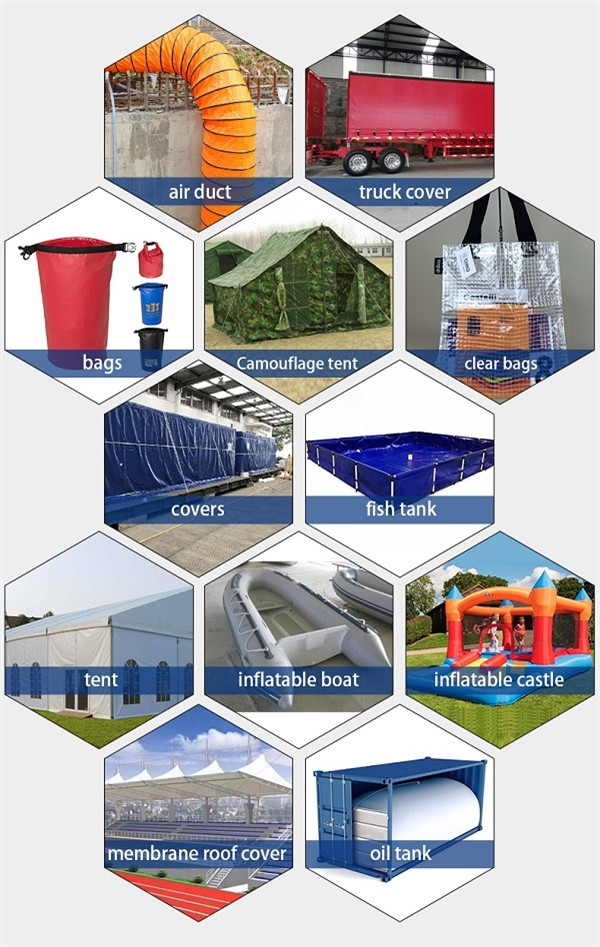 Ⅴ. Factors affecting the price of Vinyl coated fabric
weight , size ,quantity and fabric details and whether special handling is required
ⅤⅠ. Packing details :PE transparent film,carft paper packing ,Customized packaging: LOGO, label
Ⅶ. Things to check before buying Trailer Cover Fabric
need to check weight , size , quantity , Light Transmittance,Tensile strength,Tear strength,Whether it is necessary to prevent fire and mold and unti-UV
Ⅷ. What information do we need to know before quoting? Regular packing, price, shipping
Ⅸ. About DERFLEX
DERFLEX is professional PVC tarpaulin roll manufacturer, and one of the most competitive PVC tarpaulin supplier in China.
our products are in promotion. If you are distributor of PVC tarpaulin,or PVC tarpaulin ready-made product factories,
and if you have any questions or requirement of samples, please contact us freely.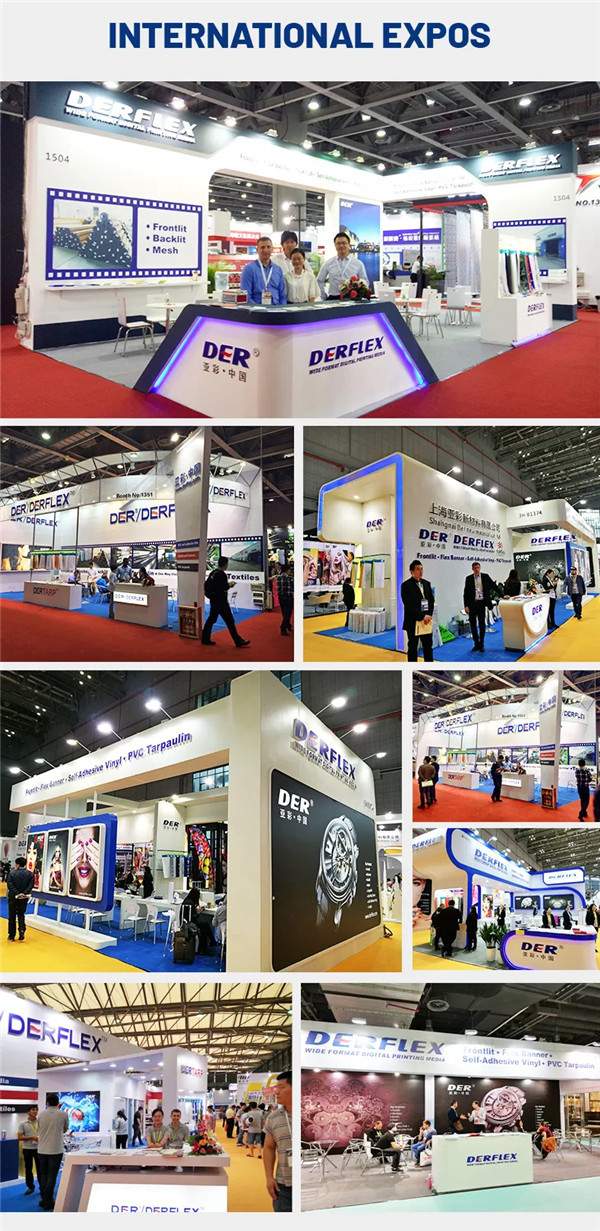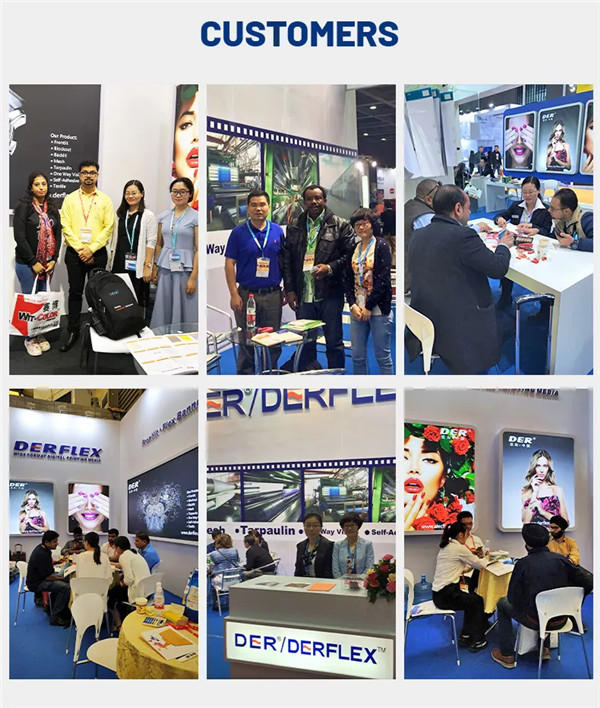 If you have more interest, please contact us freely, Email :Mandy@derflex.com , WhatsApp: +86 13818419094