What are non-combustible facade membrane?
I What are non-combustible membranes?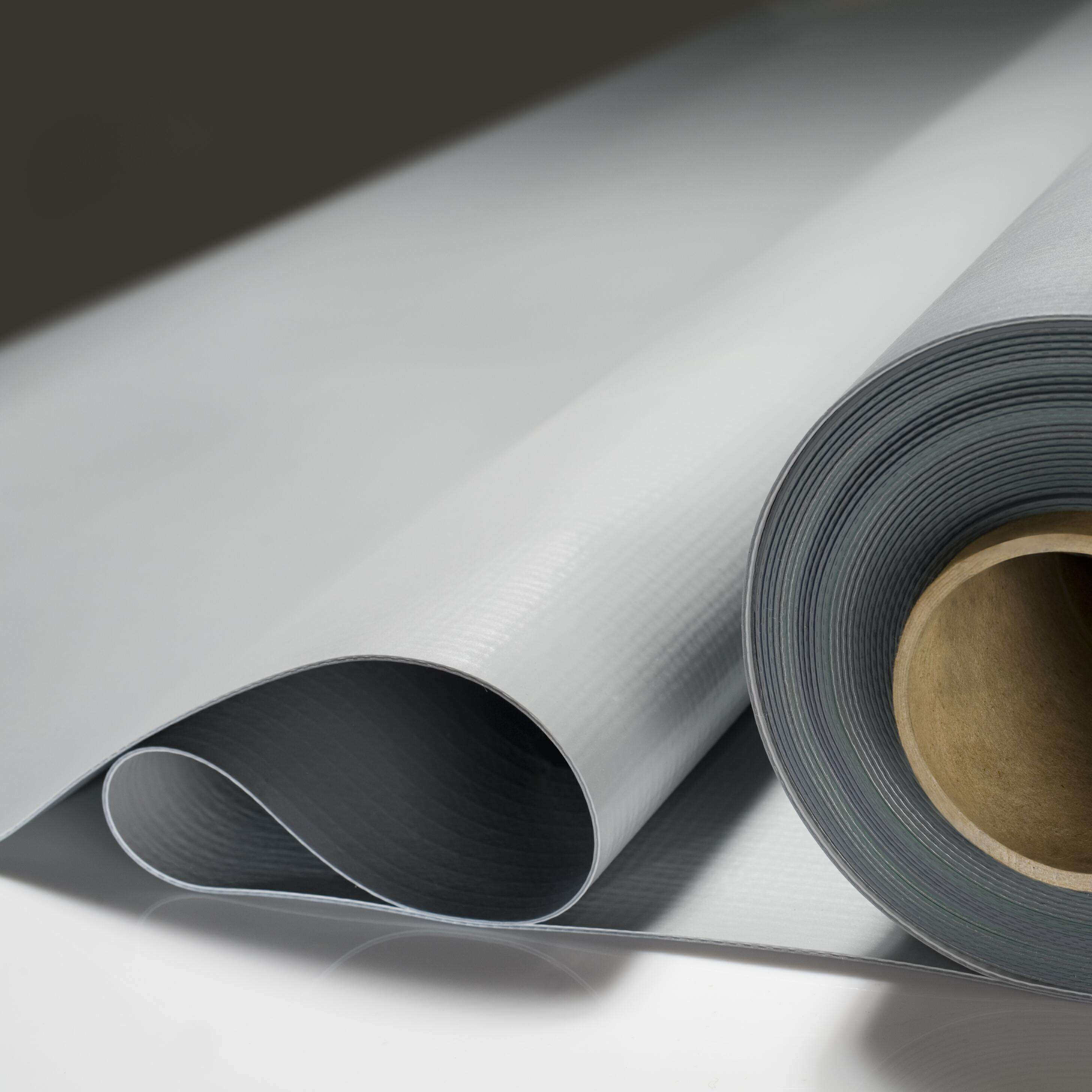 Non-combustible membranes are used in ventilated facade systems with any type of cladding, as well as in pitched roofs. The membranes are developed and manufactured by Givat, a Russia-based company. They are produced from raw materials of high technical qualities to reduce the possibility of tearing during installation works. The production is based on European chemical components only; they keep their properties and qualities, when exposed to negative environmental factors and UV radiation, and have proved their reliability over many years of their use worldwide.
The first of these non-combustible breather membranes in the UK to be independently tested to EN 13501-1 was Stamisol Safe One. Other manufacturers such as Du Pont, Effisus and Cortex have since introduced A2-s1,d0 membranes.
This provides a performance above that required by current regulations. And when it comes to lower-risk buildings, regulations state that membranes used as part of an external wall construction above ground level must achieve a minimum of Class B-s3, d0. That is well below the A2-s1,d0 level.
II Characteristics for non-combustible membrane
1 Non-flammable
Purpose
Provides wind protection and waterproofing insulation in ventilated facade and pitched roof systems
Advantages
does not require the installation of fire strips used to prevent the spread of fire
eliminates the risks associated with accidental fire: spread of fire over the membrane surface with subsequent damage and destruction of structures
increases safety, reduces threat to human life
2 Waterproof
Purpose
Eliminates moisture ingress and its harmful effect on the surface of the heat-insulating layer, ensuring its safety
Advantages
does not allow water to penetrate under the influence of wind pressure and capillary suction under cladding at joints and fastening holes during installation and operation
insulates mineral wool and structures from condensate forming inside facade systems and pitched roofs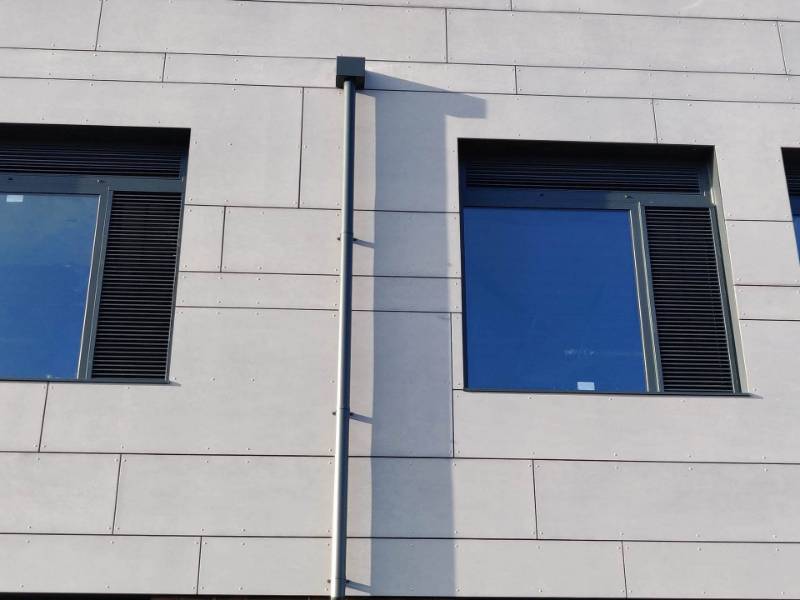 3 Windproof
Purpose
Neutralizes negative effects of wind currents entering through and emerging under the enclosing structures.
Advantages
windproof membrane prevents air filtration and thus helps to preserve heat-shielding properties of building
prevents air filtration, enhancing thermal performance of the system
separates cold outer zone from inner warm one
acts as a barrier to atmospheric precipitation
4 Vapor-permeable
Purpose
provides unimpeded escape of water vapor from ventilated facade systems and pitched roofs
Advantages
releases steam from the insulation and excludes moisture condensation, which forms on the inner surface of the enclosing structures
displaces the dew point from mineral wool to the membrane surface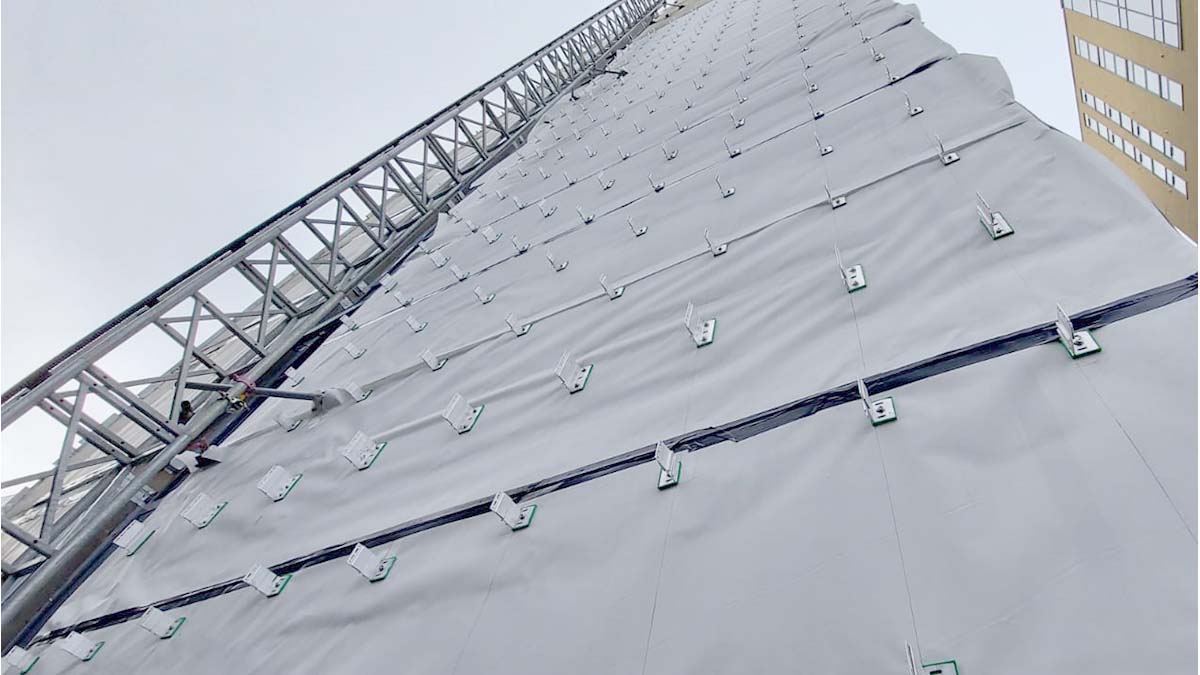 III Applications for non-combustible membrane
1 For Ventilated Facades
Wind- & waterproof FibraIzol NG membranes are to be mounted above an insulating layer for:
A Protecting human health by preventing fiber emissions
B Preventing the insulation from being overwet
C Reducing heat loss of the building & heating costs
D Shifting the dew point from a rock wool layer to the membrane surface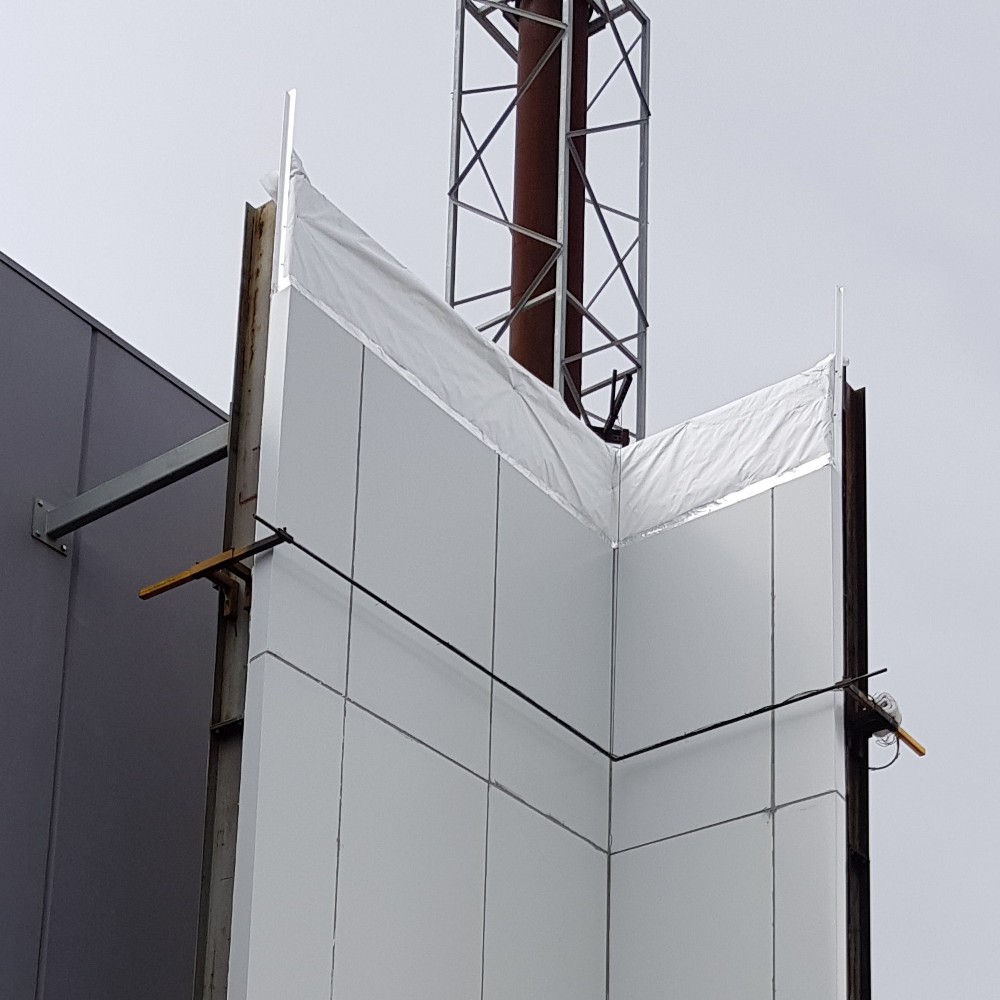 2 For Pitched Roofs
Being waterproof and vapor-permeable, FibraIzol NG membranes are used in a roofing pie for:
A Preventing moisture from being condensed under the roof
B Protecting from moisture penetrated through fastening holes and loose joints of roof modules, ridge, and cornice elements due to accidental leaks
C Providing wind insulation
IV Introduction for DERFLEX
DERFLEX is a professional manufacturer of . We have our own factory, which is located in Zhejiang province, China , with 7 production lines, the supply capacity is 300,000sqm/month. We can produce different kinds of wide format digital printing media. Such as coated Frontlit, backlit, laminated PVC tarpaulin, blockout,mesh,self-adhesive vinyl, one-way vision, perforate vinyl, wide format print cotton canvas, PVC coated tarpaulin, photo paper, reflective material, projection screen fabric.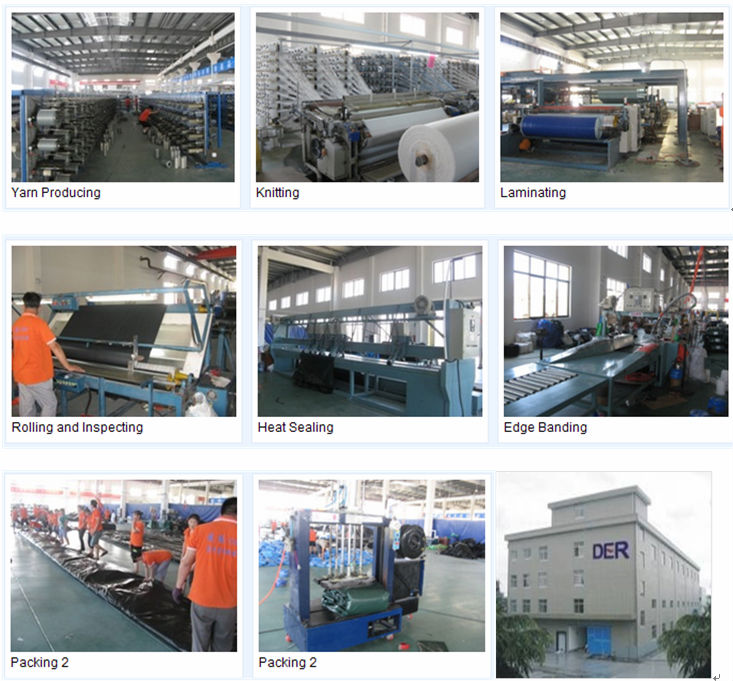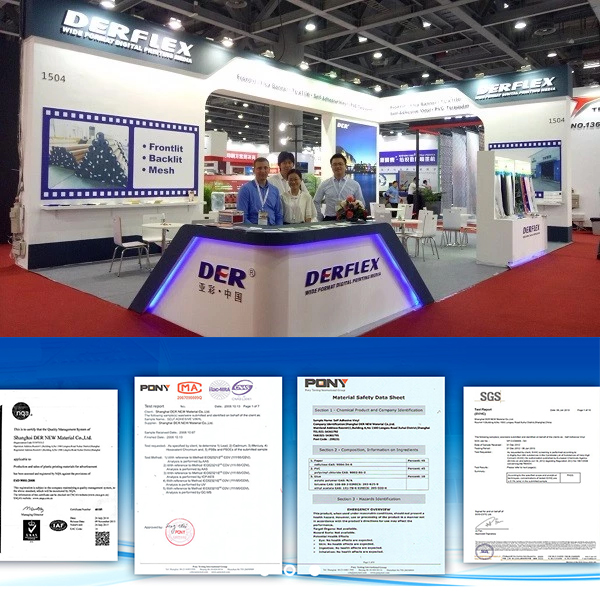 Our main product is PVC tarpaulin and it is widely used as truck/trailer/container cover, tents, pallet cover,strip garden fence,
awnings, inflatable products, adumbral materials for building facility and house.
For further business communication, welcome to contact:
Tel: +8617316447897(whatsapp&wechat)
Email: ellaine@derflex.com
Web: www.derflex.com