What is the best pvc frosted series ?
Ⅰ,What is frosted PVC strip rolls?
Frosted PVC strip rolls are designed for use in normal temperature environments and are generally used in the manufacture of PVC strip curtains, creating clouded, privacy barriers ideal for use in environments that need to allow light in and to for shapes and figures to be seen but want to retain privacy and keep prying eyes away.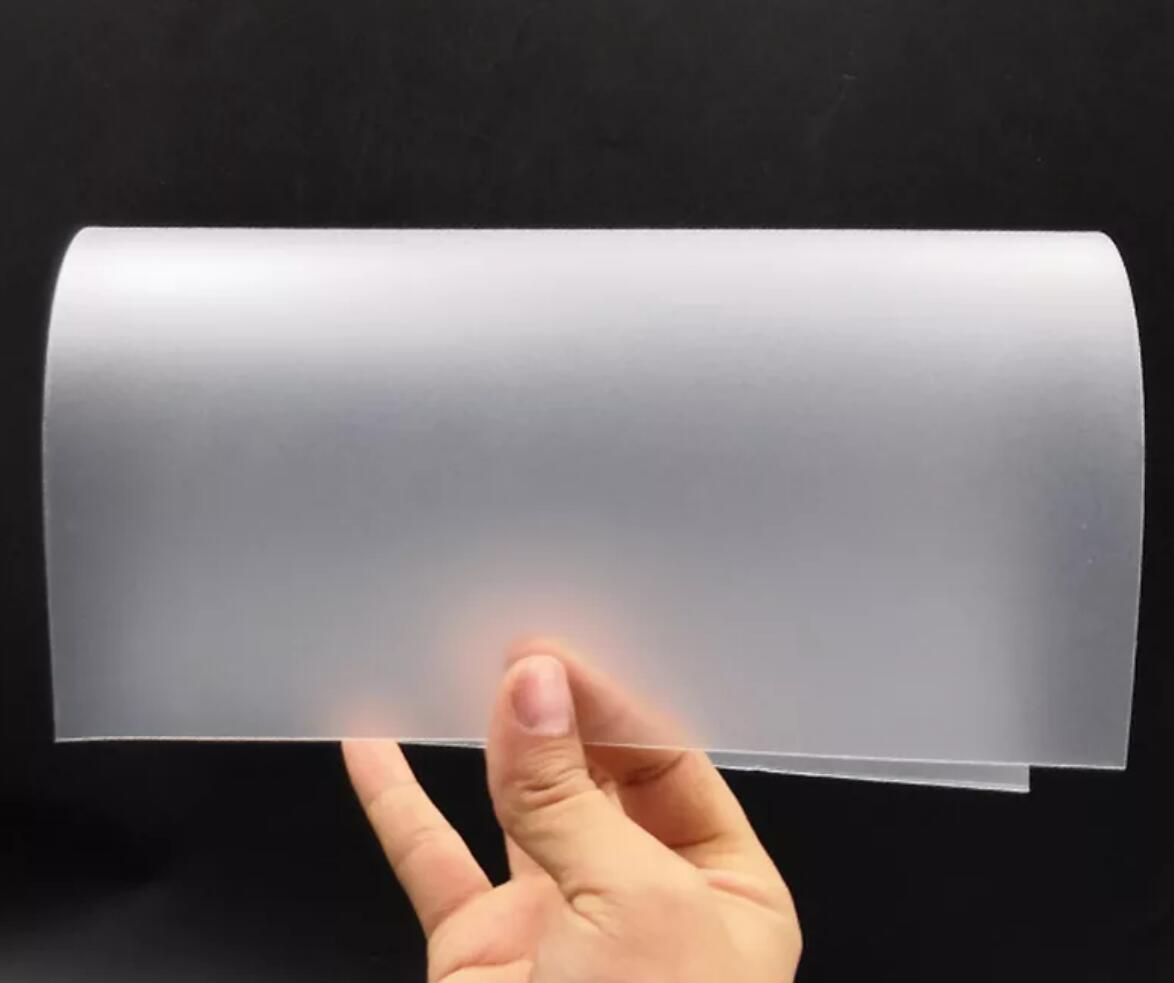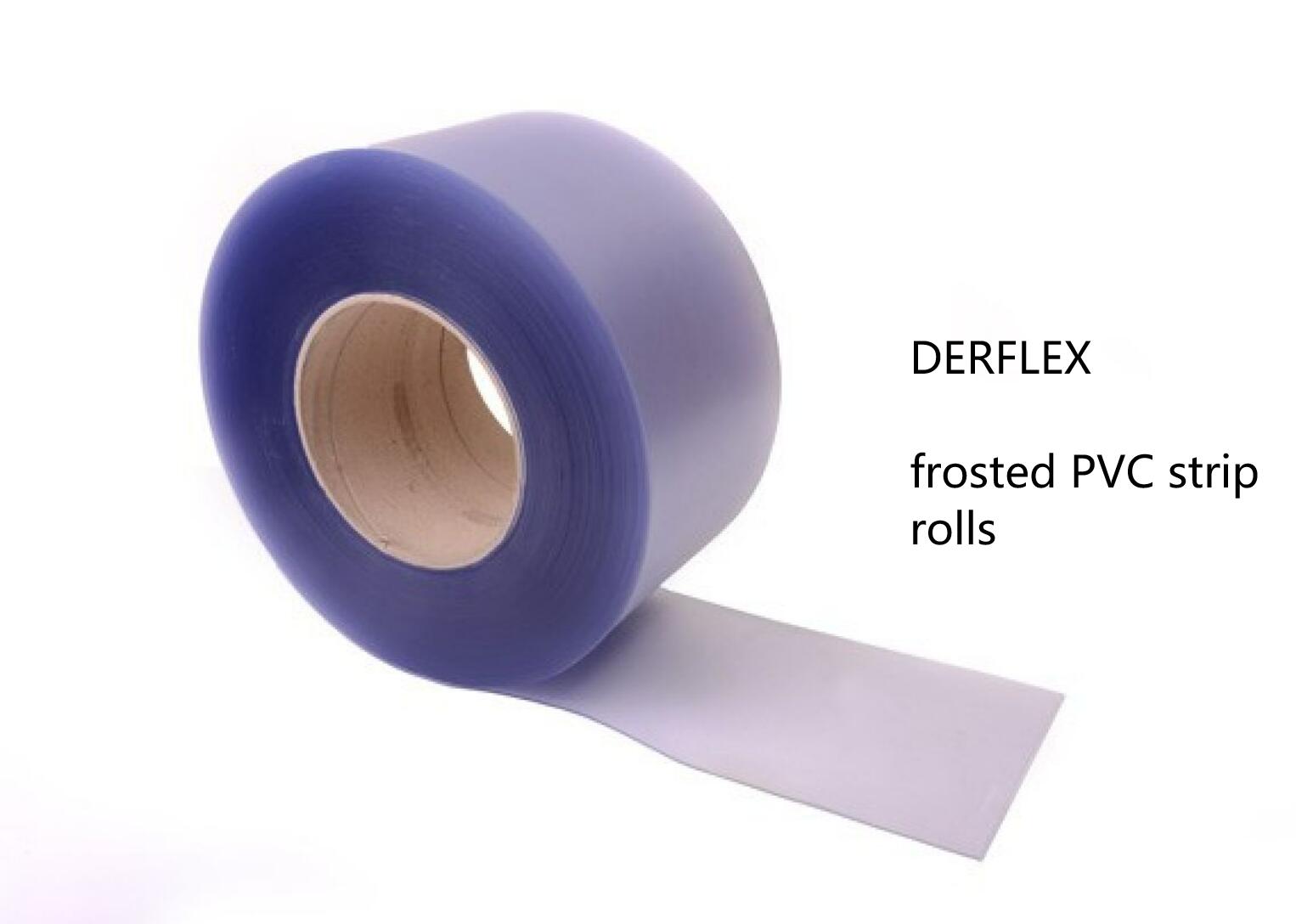 The PVC strip is simply clouded, like looking through a steamed mirror, when close up you can see objects and shapes (important for health and safety and safe passage) but you can't make out any detail.
Frosted PVC Strips are recommended by us for use in ambient temperature applications operating between +50°c to -15°c. Frosted PVC allows a level of visibility through openings, whilst maintaining a degree of privacy required in some applications. Frosted PVC is a semi-opaque PVC that allows light to shine through the material whilst creating cloudy visibility.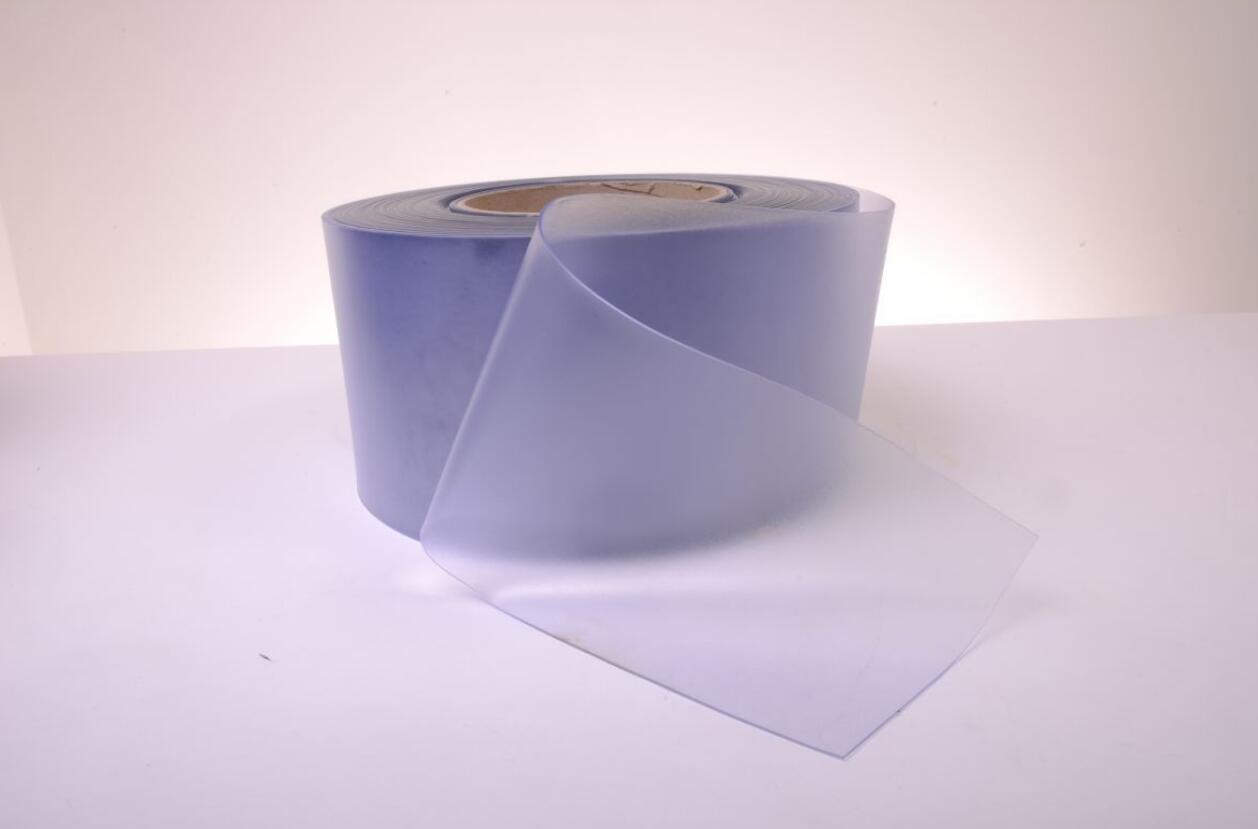 When an object is close up to the material you can see the detail of the object, however, for objects at a distance the frosted nature of the material ensures that area behind the PVC remains private. Please note you can make out shapes and outlines but not the detail behind it.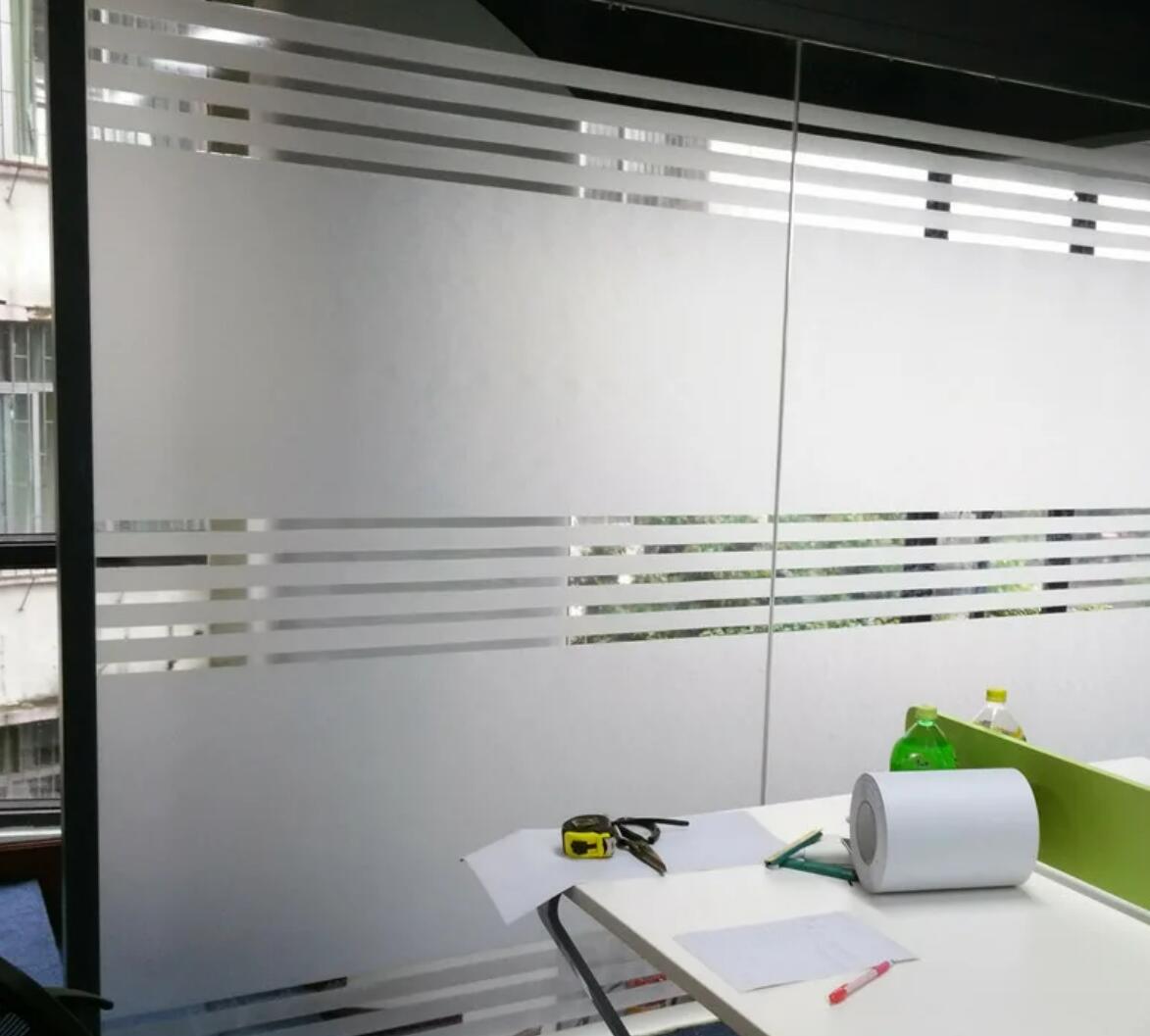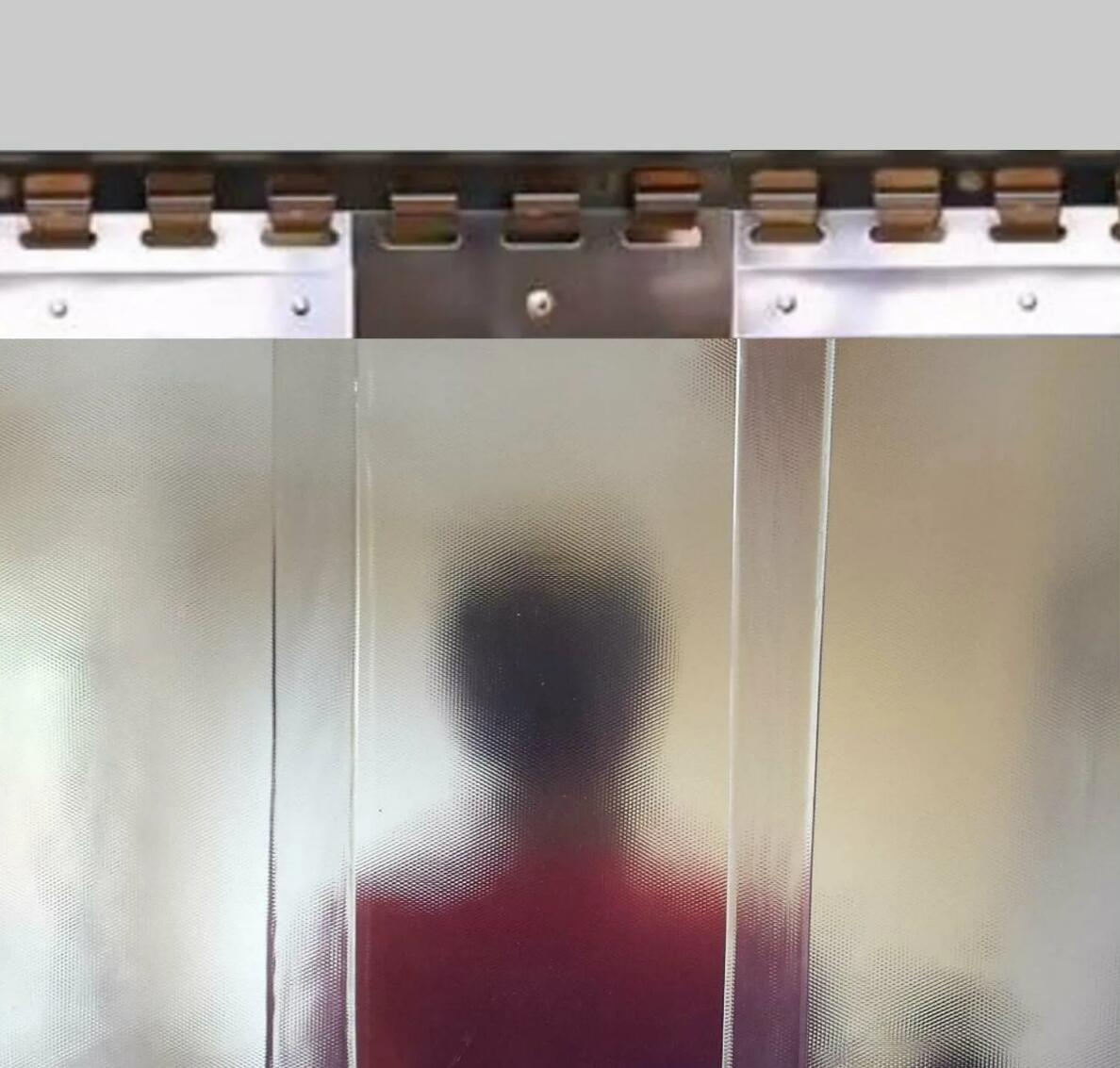 2, Product Description of PVC Frosted Sheet Series
1. Including coarse frosted sheet and fine frosted sheet
2. Density 1.30-1.35g/cm3
3. Good frosted surface, without crease and crystallization point,
4. It is mainly used in screen-printing, Stationery and toy, etc.
5. Width: Customized
6. Length: Customized
7. 50 Meter roll of frosted grade PVC curtain
8.Frosted PVC Roll
9.Standard grade suitable between -10 to +38C
10.Tracks and plates available from accessories below
11. Translucent material, ideal privacy screening
12. Hard Wearing
13. Ideal for all applications
14. Suitable for pedestrian traffic
15, Can be used in conjunction with all hanging systems
16, L50m x W200mm x D2mm
Alternative product widths and depths available below
L50m x W200mm x D2mm
L50m x W300mm x D3mm
Ⅲ,Packaging of pvc frosted series :
PE bag+ pallet Kraft paper and PE wrapping + protection corner
Packaging size: 3'x6' or 4'x8' or according to customer's
Delivery time: 7 Days after the receipt of deposit.
Payment term : T/T;

Ⅳ, Company Profile & About DERFLEX China:
1.Quality assurance: We will 100% return money if any quality problem, our QC department will inspect each order
before ship.
2.Experience: 20 years' R&D and production experience.
3.Production area: 60,000 square meter, 20 senior engineers and 350 workers.
4.International exhibition: Every year we attend USA, Germany, Russia, Spain international exhibitions etc.
5.Product quality: Our enhanced products are products that combine European and American quality standards.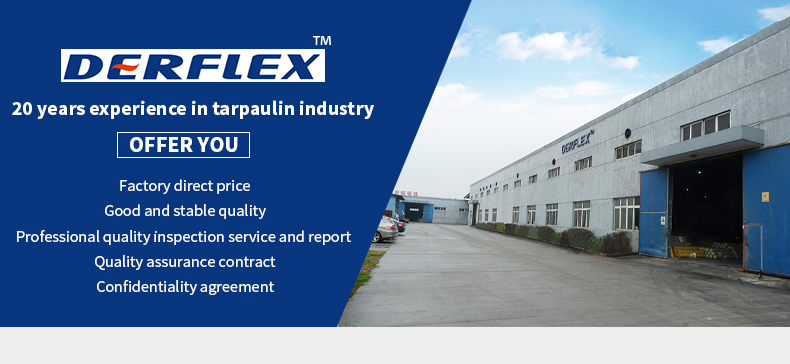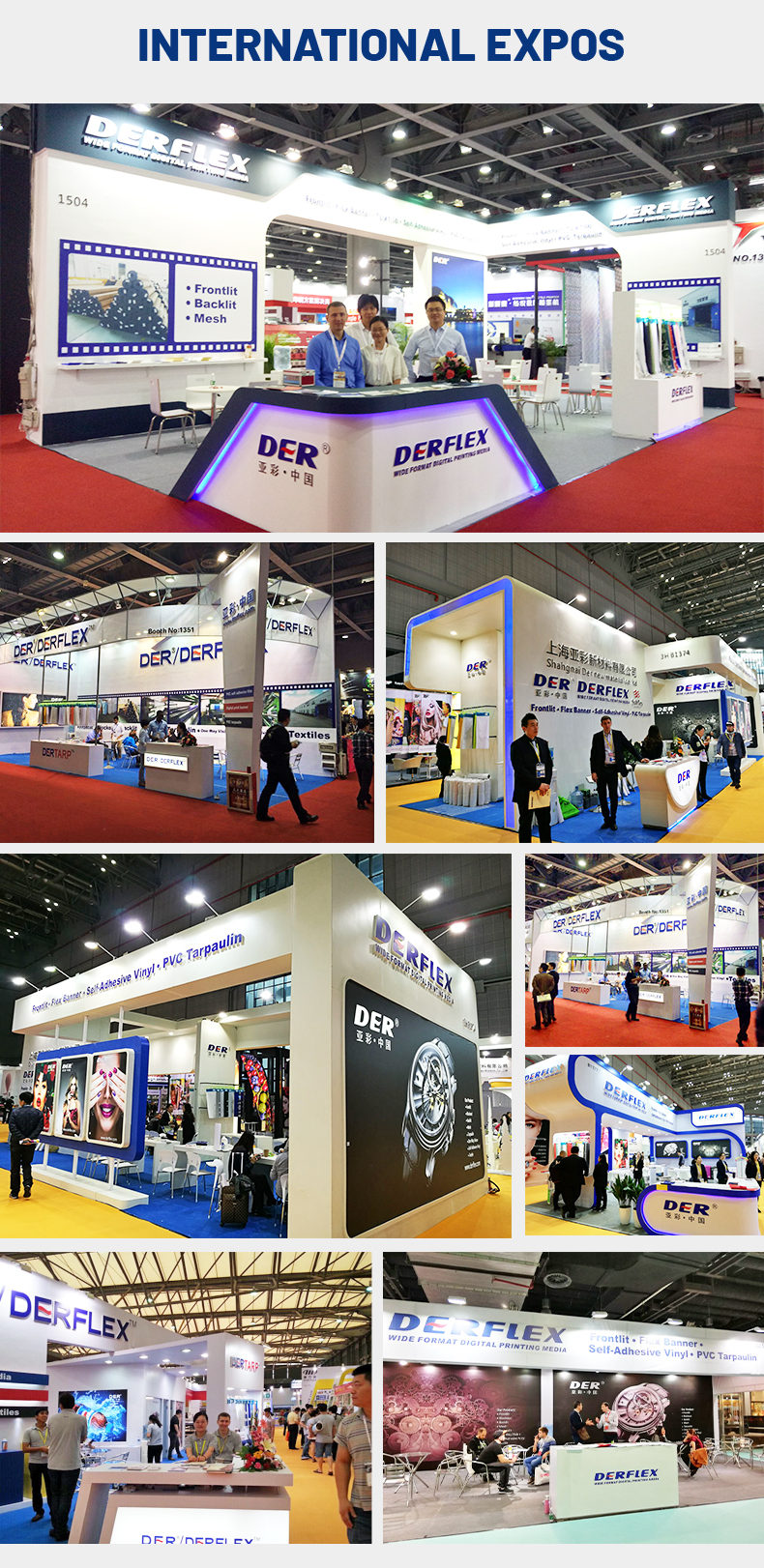 DERFLEX Production Lines
1. Knife coating production lines to make High adhesion coted fabrics, the high adhesion makes higher outdoor durance and Anti-UV characters
2. Hot-melt coating production line: With high water-resistant and water tight and air tight characters, which can make inflatable products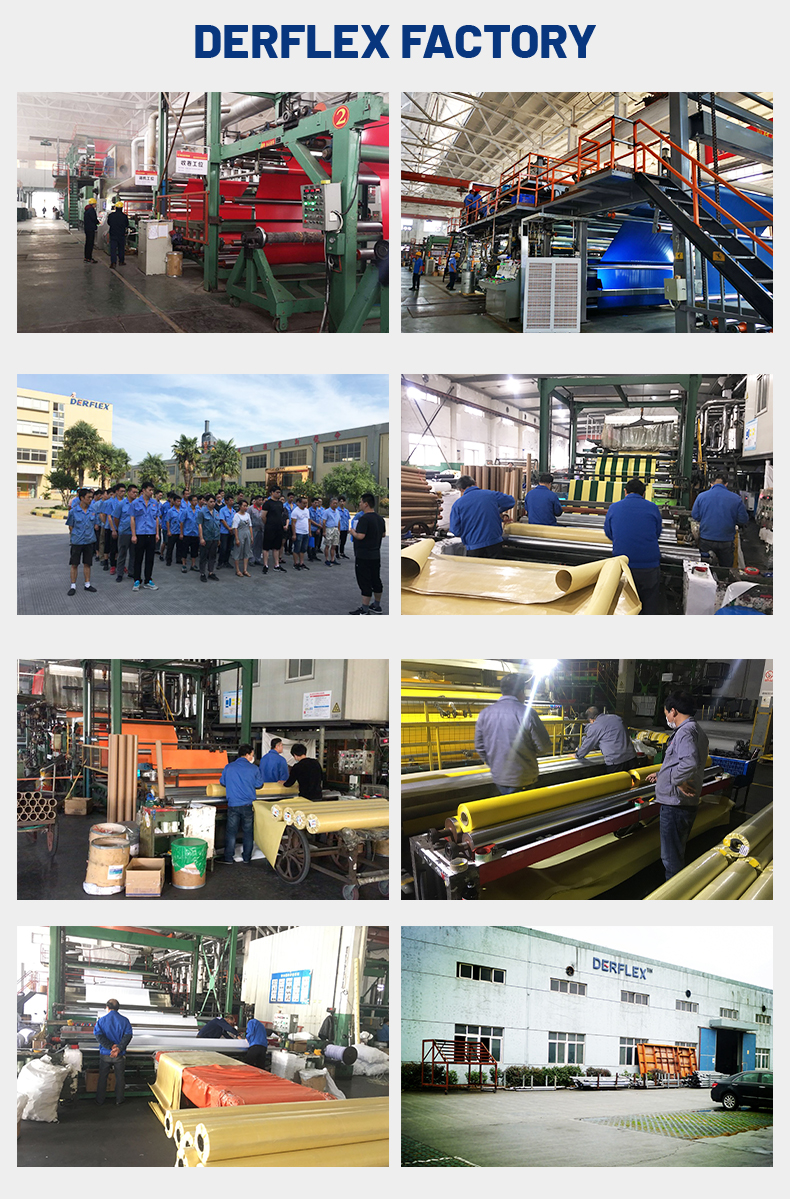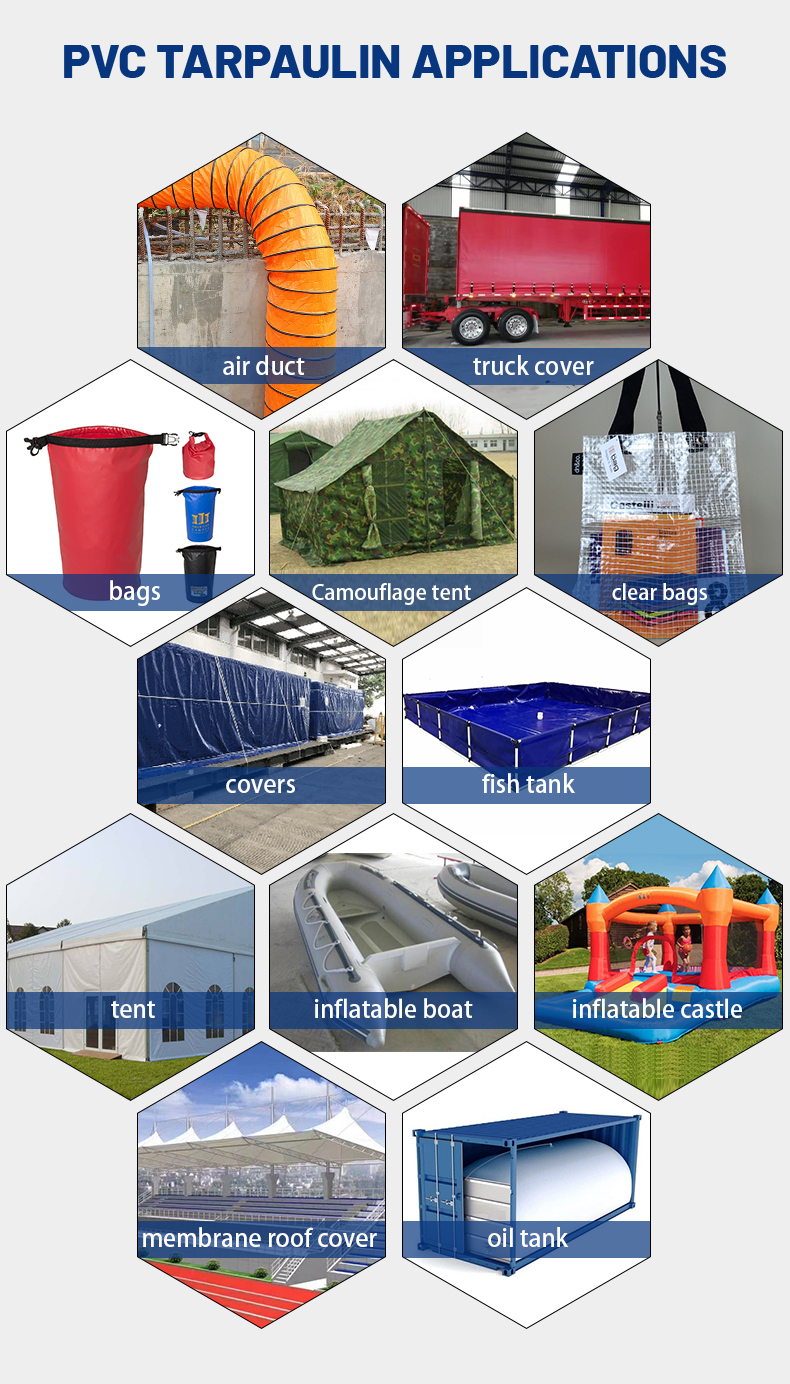 Customers
DERFLEX is exporting to more than 100 countries all over world.
Professional Sales and After-sale survice;
Experienced production team;
Good reputation on quality control;
Immediate response to customers' questions
Makes DERFLEX stronger business range on PVC coated fabrics industry, which can compete >95% products from other factories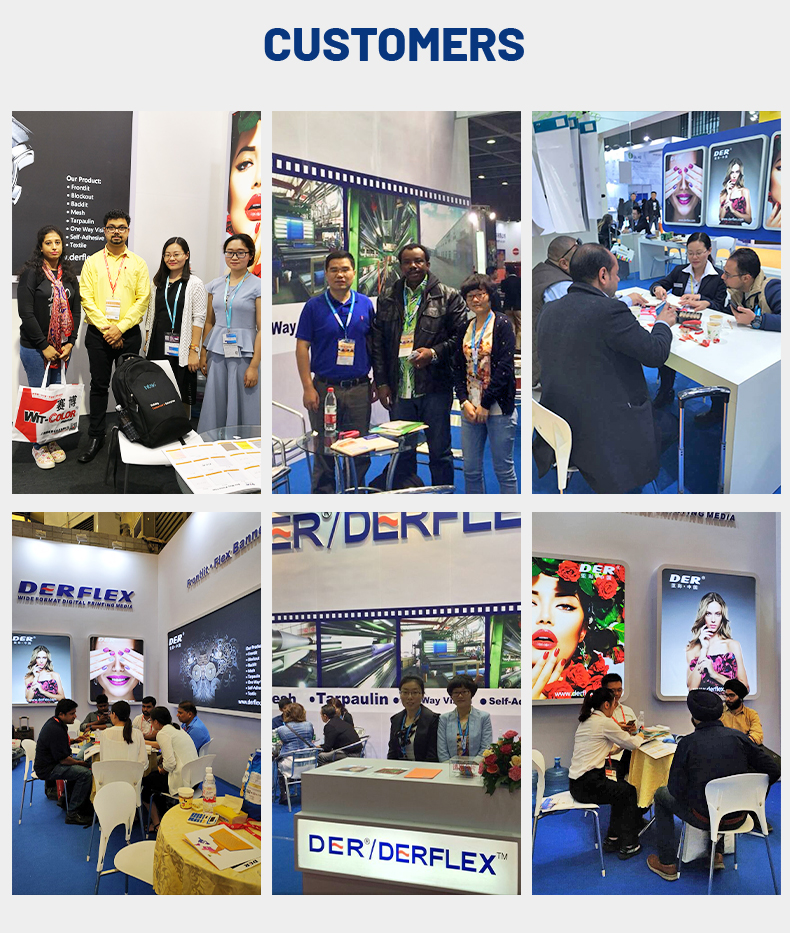 Quality control
DERFLEX coated fabrics quality control process
During Production:
1. Online raw material quality control
2. Online surface flatness control
3. Online defects inspection
4. Online weight control
5. Fabric Structure
After production:
1. Roll Width
2. Roll Length
3. final product weight
4. tearing strength
5. breaking strength
6. adhesion
7. Aging test
8. Welding test
9. Abrasion test
10: Check fabric structure.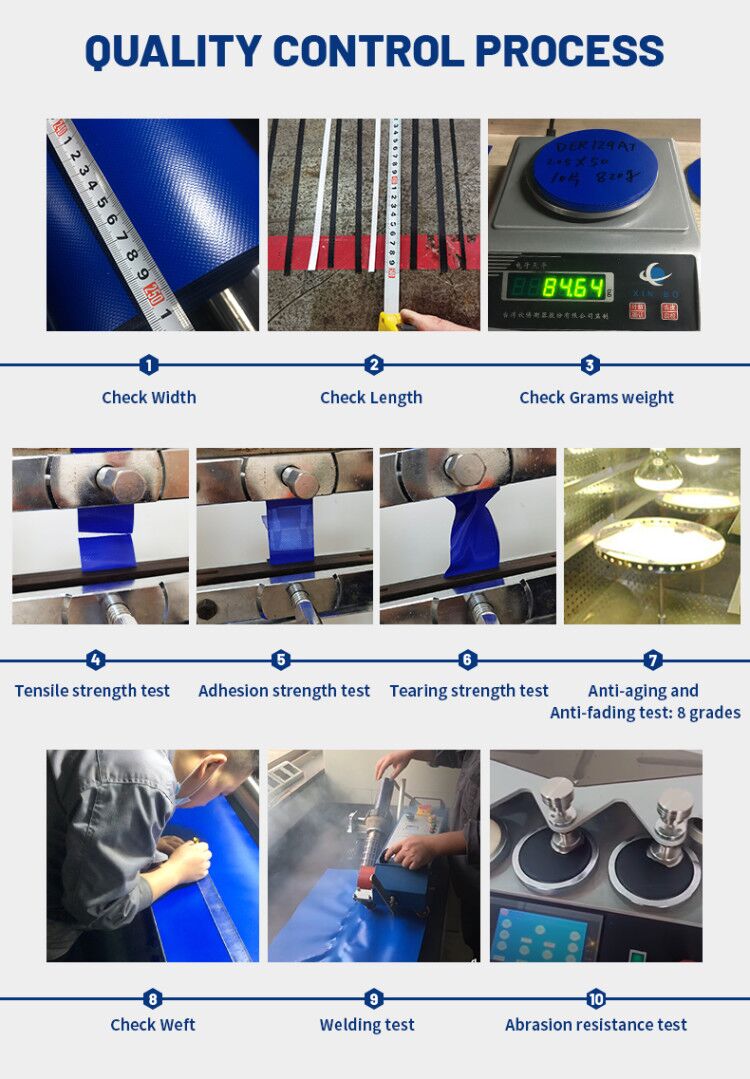 Contact :
Sales manager: Masha
Cell Phone:+86-131 6285 8753(What"s App&Wechat)
Email: masha@derflex.com